Smilyn Wellness CBD Gummies 250mg $24.00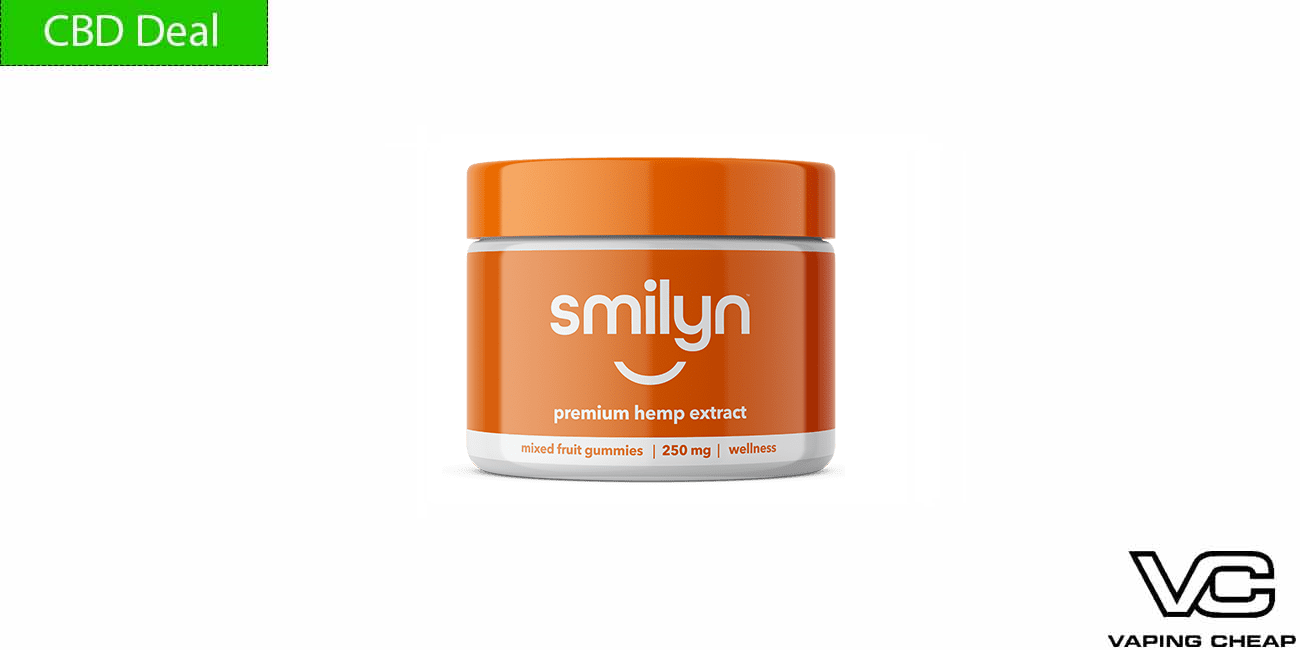 Here's the best discounts and sales for the Smilyn Wellness CBD Gummies 250mg. You can buy a bottle of these delicious gummies for as low as $24.00 after using the discount code "SITE20". Free shipping is included with orders over $50.
The Smilyn Wellness CBD Gummies 250mg come packaged with a total of 25 individual gummies. Each gummy has a CBD milligram strength of 10, making it a total of 250mg. Additionally, this bottle comes with a combination of three different flavors which are lemon, orange and grape. With that said, you're able to enjoy multiple fruit flavored CBD gummies all in one!
What's great about the Smilyn CBD gummies is that they are 100% THC free and made from non-GMO products. They're also lab tested from a third party to ensure that you're getting an excellent quality product and well worth the cash. Lastly, they come in a compact resealable container so you are able to keep and store them for quite some time with ease.
Priced incredibly well with this discount, the Smilyn Wellness CBD Gummies are definitely worth it if you enjoy these types of products. Even if you're new to CBD, they're offered in the perfect strength to start off. If you want to find more promotions like this, then be sure to check out our CBD Corner.
Smilyn Wellness 250mg CBD Gummies Features:
25 Gummies per bottle
10mg per gummy (250mg total)
Comes in a resealable container
THC Free
Non-GMO Products
Mixed Fruit flavor
Lab Tested
What's included:
Smilyn Wellness CBD Gummies (250mg 25 count)