GoGreen Hemp CBD Gummies $18.39 + FS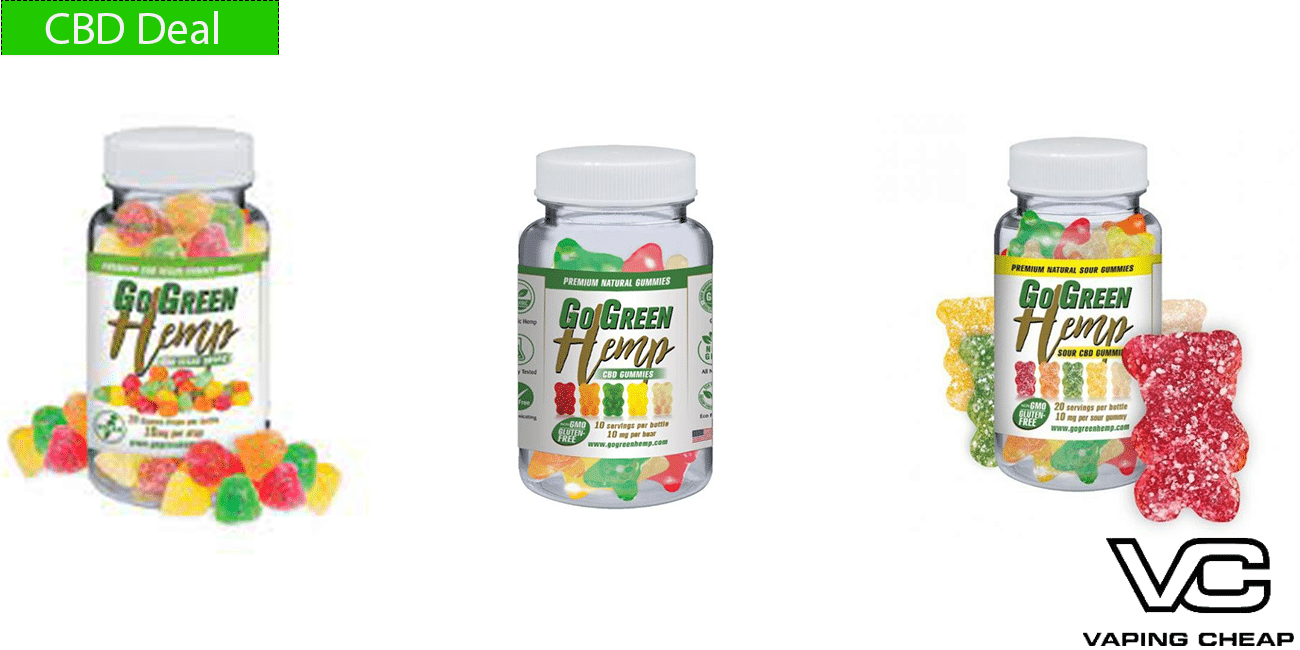 Here's an amazing sale on the CBD gummies over at GoGreen Hemp. Get a bottle of GoGreen Hemp Gummies for as low as $18.39 using discount code "VC20". What's even better is that you'll get free shipping!
GoGreen Hemp offers two different CBD strengths for their gummies which include 200mg and 500mg total per bottle. Additionally, they have different types of shapes available such as bears, sour drops, Peach rings and gummy fruit. What's even better is that they do offer are a vegan option!
When it comes to the quality of GoGreen Hemp CBD gummies, they're top-notch. Their gummies feature high quality CBD ensuring a consistent potency. Third party testing is done as well, further ensuring their amazing quality. Each bottle is produced within the USA and are 100% THC free. Lastly, GoGreen Hemp Gummies recommends taking 2-3 gummies per day and a daily dosage of 20-30mg of CBD. However, it's always recommend to start low and work your way up to what works best for you!
If you're looking for quality CBD gummies at a solid price, then look no futher! Stock certainly won't last long at this price! For similar sales and discounts, check out our CBD corner.
GOGreen Hemp Gummies:
Prices as low as $18.39 per bottle
Wide variety of flavors & styles
CBD strengths per bottle: 200mg or 500mg
Recommended amount of gummies to take is 2-3 (20-30mg per day)
Vegan options available
Limited Time Sale