Rincoe Ceto SE Pod System $9.95 (USA)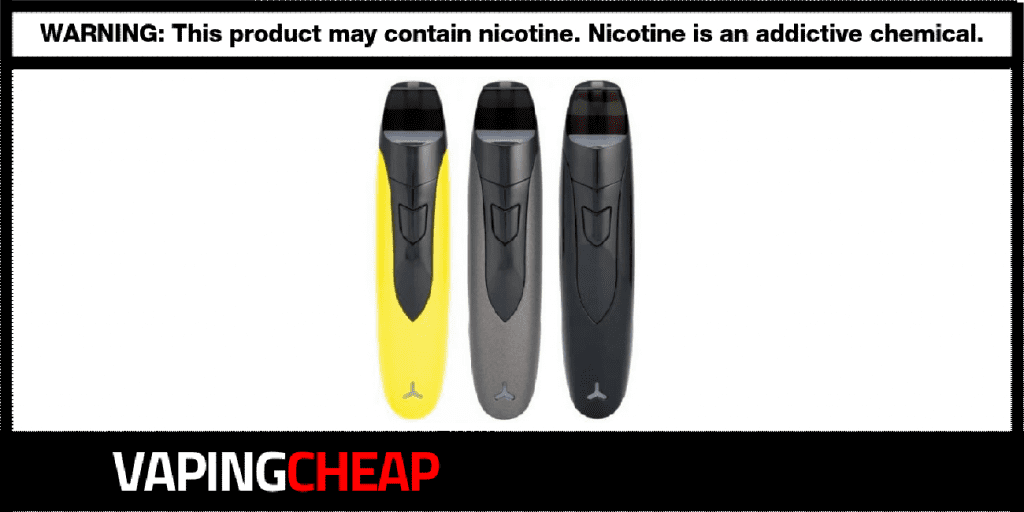 The Rincoe Ceto SE Pod System is now on sale for just $9.95! Free shipping applies to USA orders over $50. It's also available at a discount from a China based shipper for only $9.99. There are currently three different color options available which include Black, Grey and Yellow.
Rincoe's Ceto SE Pod Kit sports a much different exterior design when comparing it to its original version. Firstly, it's slightly larger, but holds a much larger internal battery (650mAh capacity). In addition, the overall shape is completely different, but still is rather thin, and pocket friendly. Also, this time around it has a physical button, which allows you to take a vape or turn the device on, and off. There are multiple safety protections built in as well, which is always a good thing!
Included inside of the packaging, you will receive one refillable pod cartridge. It does have a maximum e-liquid capacity of 2ml, which is about average when comparing it to some of the best pod vapes. Filling it is quite easy too with the side fill port. The coil inside of the pod does have a resistance of 1.3 ohm, and with its design you'll get a true mouth to lung vape experience. Lastly, there is an LED indicator light that does show battery life clearly.
All in all, this is a great deal on the Rincoe Ceto SE Pod system. If you're looking for another cheap vape pod deal, then you'll definitely want to check this one out.
Rincoe Ceto SE Pod Kit Features:
650mAh Internal Battery

Micro USB Charge Port
Charging Cable Included

Single Physical Button

Turn Device On or Off
Firing Button

Ultra Compact Design
PCB with Nano Coating (For Anti-Leakage)
LED Battery Indicator Light
Multiple Safety Features
Includes 1 Refillable Cartridge

2ml Capacity
Side Filling System
1.3 ohm Coil
Mouth to Lung Vape

Color Options
Check Out The Rincoe Ceto SE Pod System Review