ReThink CBD Flash Sale! 30% Off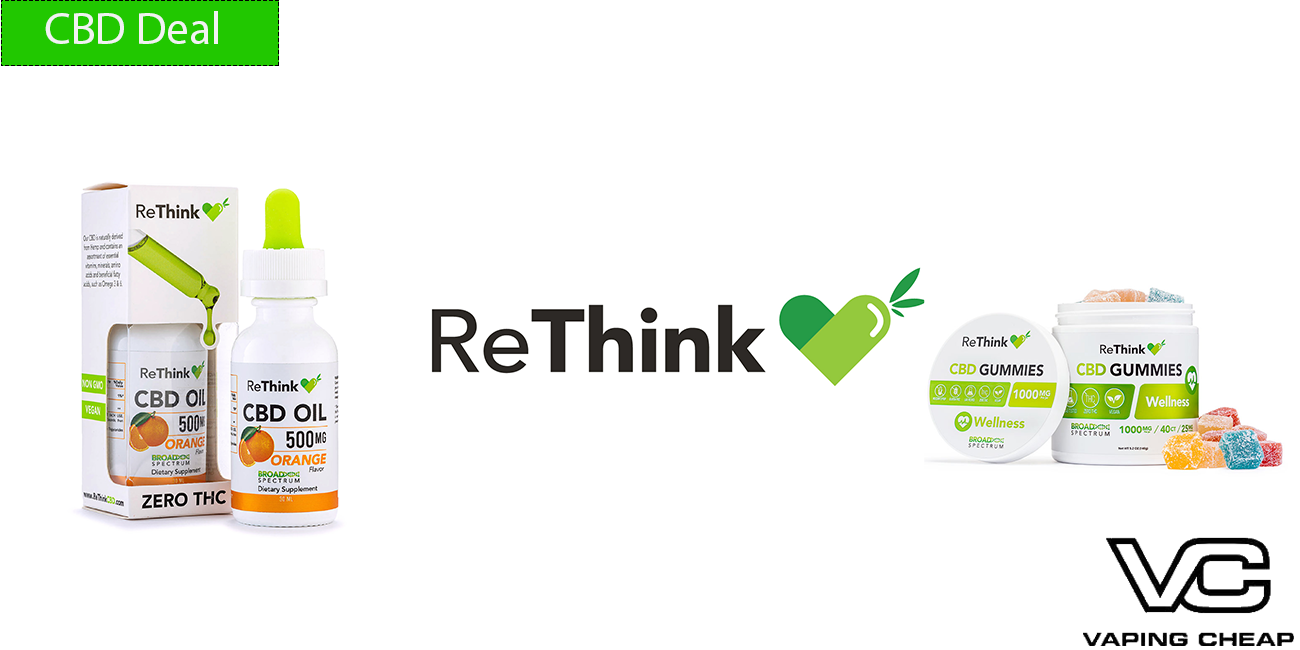 Here is a great sale to save on a variety of CBD products over at ReThink CBD. Save 30% off using the discount code "School30". On top of that, orders over $50 will ship free!
With the ReThink CBD Sale, you'll be able to save 30% off all CBD products across their site. This means a wide variety of products you'll be able to get a discount on including gummies, tincture oils, massage oils, face creams and much more. Additionally, they've got multiple strengths in stock, so they're able to suit the needs of many. Strengths range up to 1,000mg of CBD.
If you enjoy edibles, then you'll definitely want to check out the gummies at ReThink CBD. There's specific gummies for Stress & Mood, Sleep, Wellness, and even Energy & Focus. Regardless of your needs, we're certain you'll find something you're in need of. Not to mention, they have quite a few different scents and flavors for their CBD products too!
This is yet another awesome store sale to save on all CBD products. As mentioned earlier, ReThink CBD offers a wide variety of not only products, but flavors, scents, strengths and more. To so the least, prices are amazing and so is the selection. For more sales like this, check out our CBD corner.
CBD ReThink Sale Details:
Save 30% off all CBD products
Free Shipping On Orders Over $50
Huge Selection of CBD Products

CBD Tincture
CBD Gummies
CBD Massage Oils
CBD Face Cream

Variety of Strengths, Flavors & Scents
Limited Time Sale