QP Design Kali V2 RDA $69.95 + FS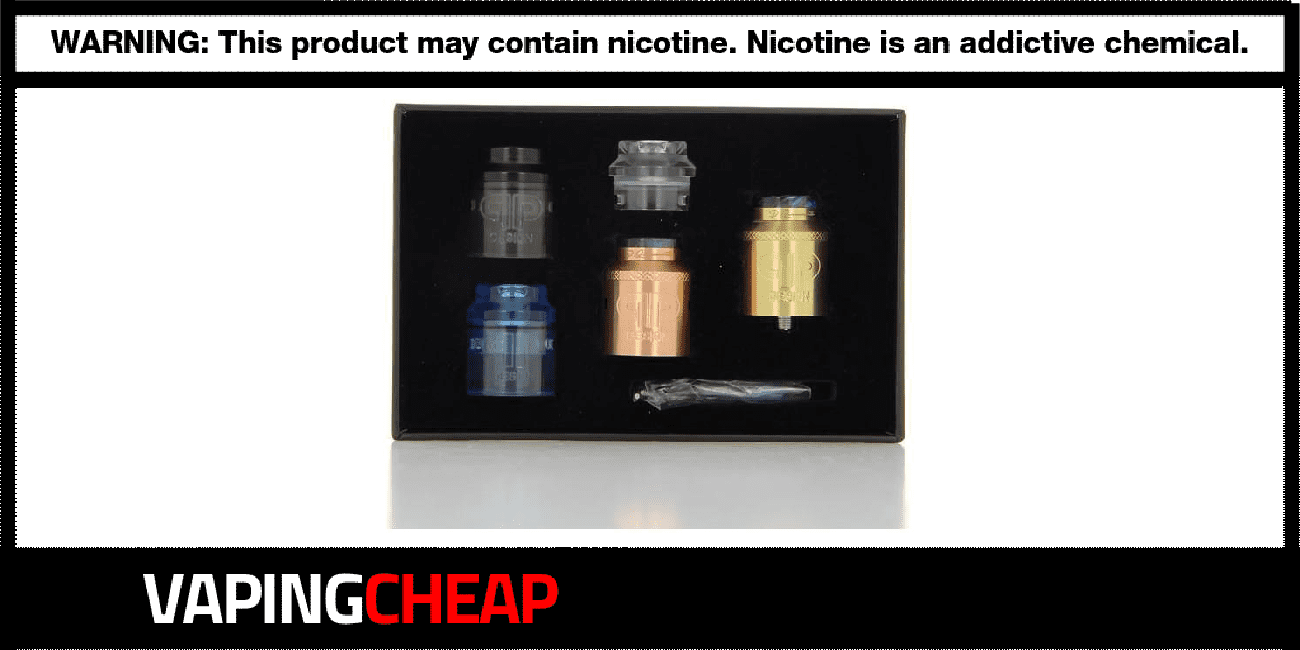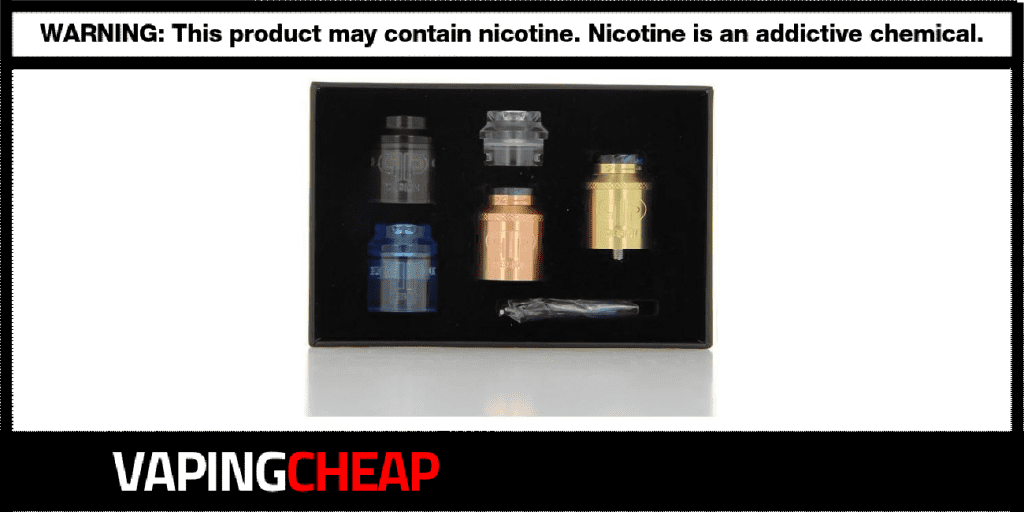 The QP Design Kali V2 RDA is now in stock and on sale at a US shipper. Buy the kit for $69.95 plus free USA shipping. No code required.
QP Design's Kali V2 RDA is now offered in a full master kit, and includes a bunch of accessories within the packaging. When it comes to drip-tops, you'll get the PMMA transparent, black, blue, copper and brass. Additionally, you'll get multiple sleeves including PMMA blue, black, brass and copper.
What's great about these accessories with the Kali V2 RDA is that you can mix and match the colors, matching any drip tip or device.
The QP Design Kali V2 RSA sports an overall diameter of 25mm, which is slightly larger than the average, but quite common among other top RDAs. Building on this atomizer is a breeze since it does feature a post-less deck design. We recommend measuring, and cutting your leads beforehand to make the install process faster.
Airflow does come in from the side, but it's raised to reduce any chances of leaking. It's fully adjustable too, so you can get a wide open direct lung hit, or a restrictive draw if desired. Lastly, a BF pin is included if you wanted to use the Kali V2 RDA on your squonk mods.
If you're a fan of larger 25mm RDAs, and looking for one that includes a bunch of accessories, then look no further. The QP Design Kali V2 RDA is priced higher than your average, but includes a lot of extras, giving you the best bang for your buck.
QP Design Kali V2 RDA/RSA Features:
25mm Base Diameter
Post-Less Build Deck
Adjustable Side Airflow (Raised)
Compatible with BF Mods
Constructed of Stainless Steel, PMMA, Brass and/or Copper
Wide Bore Drip Tip
What's Included
Kali V2 RDA / RSA by QP Design
5 Drip Tops (PMMA Transparent, Black, Copper, Brass, Blue)
4 Sleeves (PMMA Blue, Copper, Brass, Black)
BF 510 Pin
Bag of Spare Parts
Allen Key Set (2)
Check Out The QP Design Kali V2 RDA Review