Aleader Rocket RDA $7.22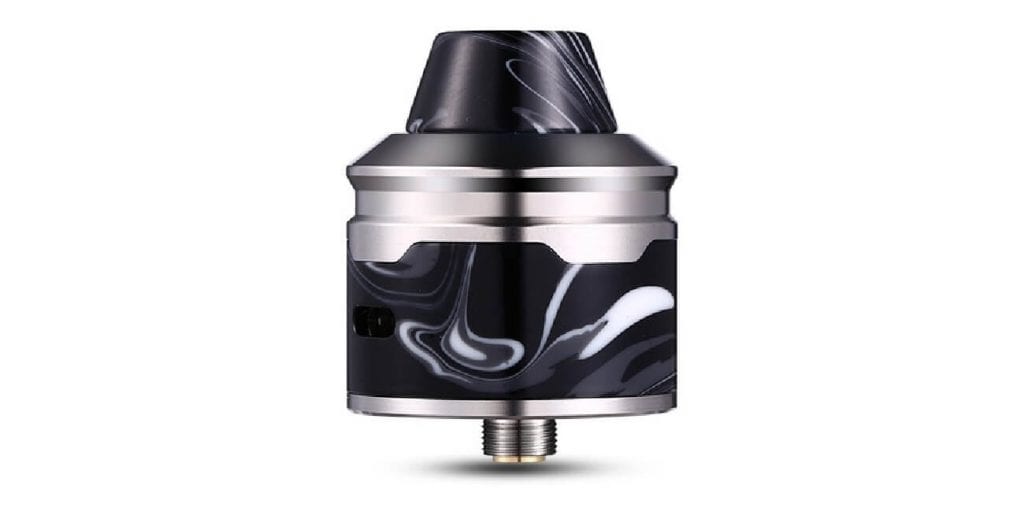 Here's an amazing deal on the Aleader Rocket RDA 24mm! Get it for only $7.22 when using the 3Avape Coupon Code "HS15"! Free worldwide shipping applies to orders over $30. There's currently four color options available which include Orange, Black, Blue and Red.
Aleader's Rocket RDA sports an overall diameter of 24mm, and a height of only 20mm. With a compact form factor like this, you'll get some pretty intense flavor from this atomizer. In addition, it's primarily constructed of stainless steel and resin material. At the top, you'll also get a resin drip tip as well, so it won't get hot while chain vaping, especially when comparing it to traditional stainless steel drip tips. Also, a 510 adapter is included, allowing you to use other custom drip tips if desired.
The Aleader Rocket RDA does feature a simple two post build deck, which makes it super easy to install your single coil builds. It does have a rather deep juice well too, so you'll be able to drip quite a bit of e-liquid, meaning more time vaping and less time dripping! The airflow does come in from the bottom side, and travels underneath the coil. You can fully adjust the airflow as well to fine tune the draw to your liking.
All in all, this is an excellent price for the Aleader Rocket 24mm RDA. If you're looking for an atomizer deal for under 10 bucks, then look no further! I mean, at this price, how can you go wrong!
Aleader Rocket 24mm RDA Features:
Overall Diameter: 24mm
Height: 20mm
Stainless Steel & Resin Construction
Simple 2 Post Build Deck
Bottom Side Airflow (Adjustable)
Wide Bore Resin Drip Tip
510 Adapter & Accessories Set Included
Color Options