Oumier Wasp Nano S RDA $10.69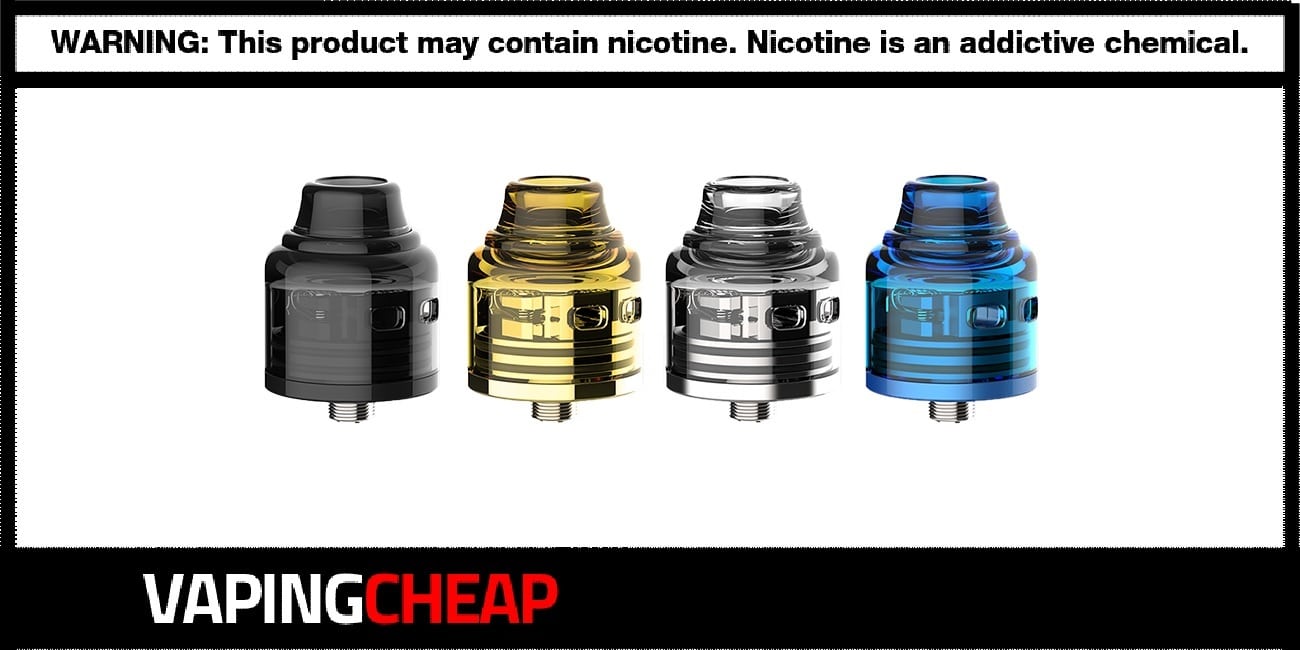 For a limited time only, the brand new Oumier Wasp Nano S RDA is now on sale! Grab yours from a China based store for cheap at just $10.69 when using the coupon "WNSD". This atty is available in four color options which are Black, Gold, Stainless Steel and Blue.
Oumier is back with an update to one of their most popular atomizers, the Nano S RDA. This atomizer sports an overall diameter of 25mm. Just like the original, In addition to that, it comes with a gold-plated bottom feed pin, so you can use this with all of your favorite squonk mods!
Now a unique feature you'll find with the Oumier Wasp Nano S RDA is the four post build deck. There's plenty of space for Claptons and Fused Claptons, but the way it's design positions the coils much differently. Additionally, it has a 5mm deep juice well, allowing for more wick and e-liquid.
Another reason why this RDA has amazing flavor is the airflow placement. The airflow holes are directed at each coil, providing you with plenty of flavor. Not to mention, you'll get some pretty good clouds from this too. Lastly, like some other RDAs, this has airflow suited to both direct lung and restrictive direct lung vaping.
The Wasp Nano S 25mm RDA by Oumier looks to be an awesome addition to any vaper's collection, especially at this cheap price. They went a different direction with this version, but made it quite unique with its dual coil configuration.
Oumier Wasp Nano S 25mm RDA Features:
Overall Diameter: 25mm
Stainless Steel Construction
Quad Post Dual Coil Build Deck
Gold Plated BF Squonk Pin
510 Connection Pin
Adjustable Side Airflow
5mm Deep Juice Well
Stainless Steel Build Deck
PEEK Insulator
Four Color Options: Black, Gold, Stainless Steel and Blue
What's Included
Oumier Wasp Nano S RDA
Spare Parts
BF Squonk Pin
Check Out The Oumier Wasp Nano S RDA Review Video