Kaees Alexander 24mm RDA $11.95 (USA)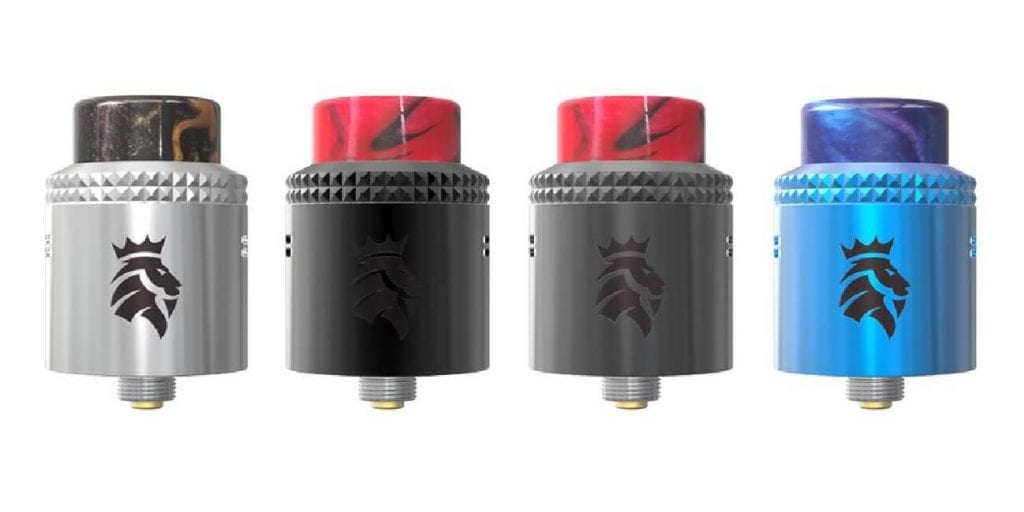 The Kaees Alexander 24mm RDA is now on sale from only $11.95! No code needed, and free shipping applies to orders over $50. You can also get it from only $18.13 when using the 3Avape Coupon Code "MAF12"! Free worldwide shipping applies to orders over $30. There are four color choices including Black, Blue, Grey and Stainless Steel.
This RDA sports an overall diameter of 24mm, and a height of 37mm, so it keeps a rather compact size. In addition, it comes pre-installed with a wide bore 810 resin drip tip, and comes with a BF 510 pin, so you'll be able to use it on your squonk mods.
Two Clapton coils are included in the packaging as well, which is always a nice to addition with any atomizer. Also, it has a 6mm deep juice well, allowing you to squonk or drip quite a bit of e-liquid.
Building on this RDA is quite easy since it does feature a postless lotus leaf shaped build deck. What's great about this style of deck is that it does support both dual and single coil builds. Its airflow system is quite unique as well as it does come in from the top, but is angled. There's dotted airflow inlets which not only provide a smooth draw when vaping, but produces top notch flavor. Lastly, this RDA is constructed of high quality 304 stainless steel.
All in all, this is a great deal for the Kaees Alexander 24mm RDA. If you're a fan of postless style decks and top honeycomb airflow, then you'll definitely want to add this new atomizer to your shopping list.
Kaees Alexander BF RDA Features:
24mm Base Diameter
Height: 37mm
304 Stainless Steel Construction
Unique Postless Styled Building Deck

Lotus Leaf Shape
Supports Single & Dual Coils

Fully Adjustable Top Airflow System

Slanted Dotted Air Inlets
Smooth Draw & Excellent Flavor

Resin Wide Bore 810 Drip Tip
Standard & BF (Squonk) 510 Pins
Two Clapton Coils Included
Color Options

Stainless Steel
Black
Grey
Blue
Check Out The Kaees Alexander RDA Review