Innokin Podin Replacement Coils 5 Pack $3.60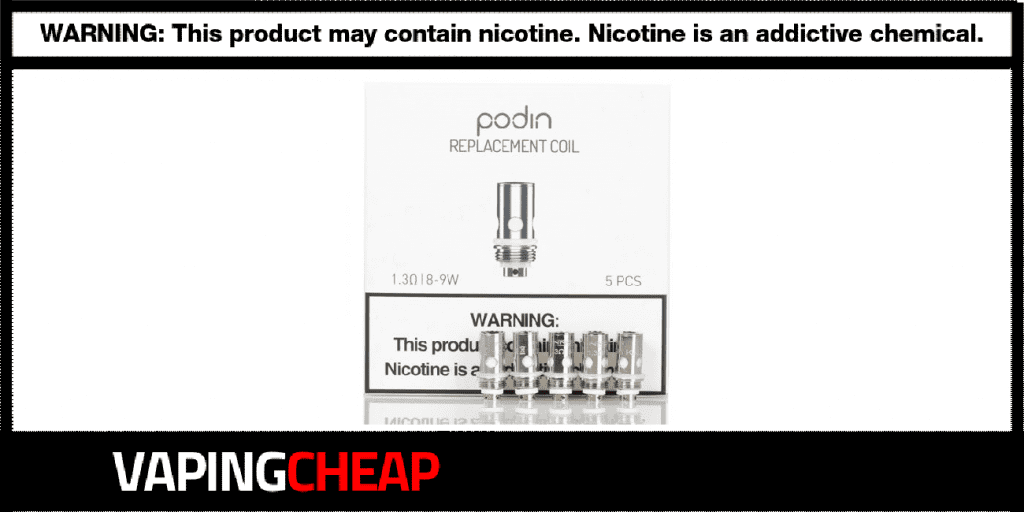 Here are cheap deals and discounts for the Innokin Podin Replacement Coils. Grab a 5 pack for just $3.60 using code "MFS10"! It's available at a China based store as well for $5.97 + free shipping!
These new replacement coil heads are designed for and compatible with the Innokin Podin Pod System. With that being covered, there's currently one coil option available which is the 1.3 ohm KAL (Kanthal). Additionally, they're best vaped between 8w to 9w.
With its recommended wattage and resistance. they're great for mouth to lung vaping. Also, you can use whichever e-liquid you prefer with the Innokin Podin Coils including both freebase and nicotine salt e-juices. Installing these coils into the cartridge is quite easy too as they feature a simple plug and play design. Lastly, these coils come in a pack of five and each are individually packaged.
If you've been a fan of this kit, and looking for cheap Innokin Podin replacement coils, then you won't want to miss out on this sale. At just under $6 plus free shipping, you can stock up for a very long time at a super low price.
Features of Innokin Podin Replacement Coils:
Pack of 5 Replacement Coil Heads
Compatible with Innokin Podin Device
Plug and Play Coil Installation
Threaded Coil Base
Resistance: 1.3 ohm (Kanthal)
Recommended Wattage Range: 8w - 9w