HohmTech Hohm Life 4 18650 Battery $8.96 (USA)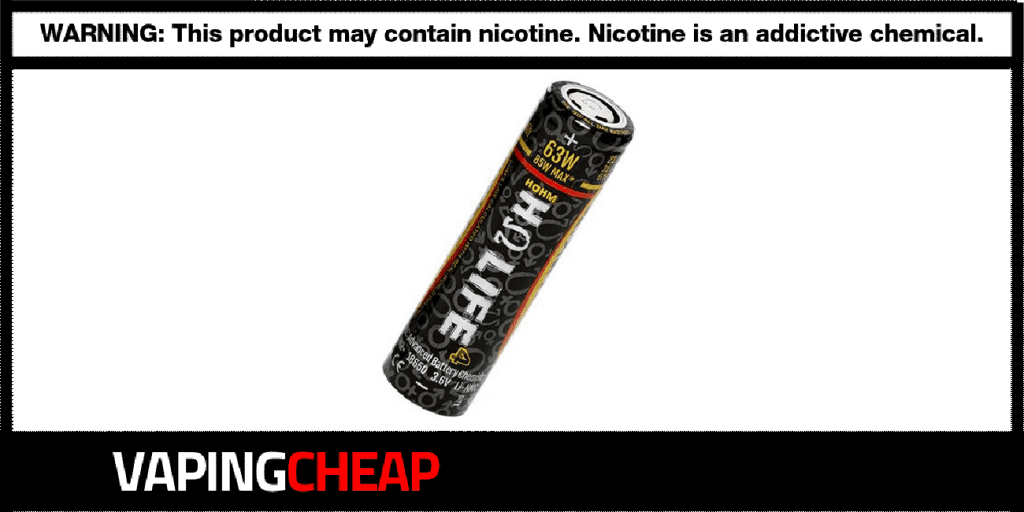 Here's a discount for the newly released HohmTech Hohm Life 4 18650 Battery. Buy one for just $8.96. To get this discount, use coupon "HARDWARE10" at checkout.
The Hohm Life 4 18650 Battery by Hohm Tech was designed to deliver great battery life, even for those vapers looking for more power from their devices. It's rated at 3,015mAh, and offer a CDR (continuous discharge rate) of 22.1A. When comparing it to other 18650 batteries, it is quite impressive to say the least.
Additionally, with its size, it'll fit most vape mods on the market as 18650 is the standard.
Regardless, with any battery used, we do always recommend understanding ohms laws and battery safety. With its higher amperage rating, and total capacity, the HohmTech Hohm Life4 is definitely an awesome choice for any vaper. Even when vaping at a lower wattage, it's still great due to the high 3,015mAh capacity. You won't be needing to switch out these batteries too quickly, that's for sure. For you vapers looking for the larger size, check out the Hohm Run XL 21700.
Hohm Life 4 18650 Vape Battery Features:
Total Capacity: 3,015mAh
CDR: 22.1A
Pulse | Peak6: 37.1A
Max Charging Rate: 4.43A
Maximum Charge Voltage: 4.2v
Size: 18650