Damn Vape Mongrel RDA $18.99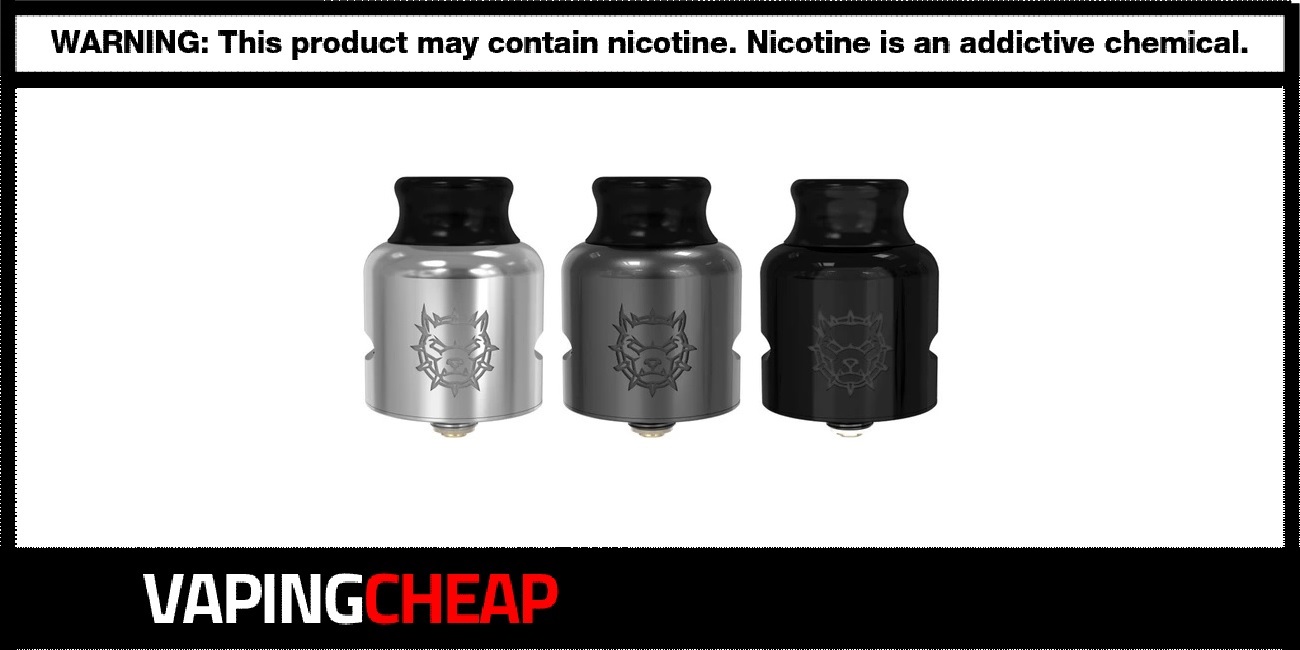 The Damn Vape Mongrel RDA is now on sale. Buy one for a limited time as cheap as $18.99 after the code "DVMRDA". It's back in stock at US shipper with the new Subway Edition colors from $27.00 using coupon "HARDWARE10". With the new colorways, there are plenty of color options to choose from.
The Mongrel RDA is a collaboration between Damn Vape and Deuces Jack. It's primarily constructed from stainless steel material and comes with a curved drip tip pre-installed. What's great about this atty is that you get two different kinds of top caps in the box.
One is stainless steel and the other is a glass cap, which definitely gives it a unique look. When it comes to the size, the Mongrel RDA sports an overall diameter of 25.4mm.
Building on this atomizer is very easy due to the two post build deck. It's meant for single coil builds, however, it's wide enough for some beefier builds. The Damn Vape and Deuces Jack Mongrel RDA features an adjustable bottom airflow design, so you know you'll get intense flavor.
Included, you'll get two airflow inserts, which either cut the airflow or leave it fully open, which is something we're seeing more with some other RDAs. For those bigger builds and vapers who enjoy airy vapes, the wide open option is perfect for you. However, you vapers who enjoy a more restrictive draw will enjoy the option to cut down the airflow.
The Damn Vape Mongrel RDA is feature packed and comes with lots in the packaging, giving you tons of value for the money. If you enjoy single coils, then definitely give this one a look.
Damn Vape 25.4mm Mongrel RDA Features:
Collaboration with Deuces Jack
Overall Diameter: 25.4mm
Single Coil Build Deck
Adjustable Bottom Airflow
Two Airflow Inserts (Restricted Airflow and Fully Open)
Gold Plated BF/Squonk Pin
810 Drip Tip
Stainless Steel Construction
Gold-plated 510 connection pin
Available In Three Colors: Black, Gunmetal and Stainless Steel
What's Included:
Damn Vape Mongrel RDA
Glass Top Cap
Airflow Insert
Squonk Pin
0.22 ohm Coil
Cotton
Drip Tip
Spare Parts
User Manual
Check out the Damn Vape Mongrel review video