Hippovape VSS RBA $6.99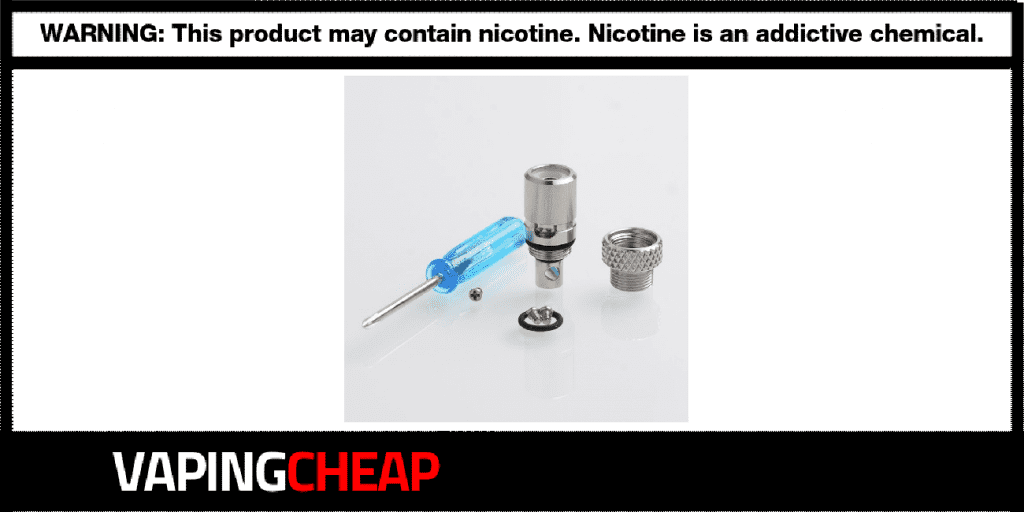 Here's a discount and cheap deal on the Hippovape VSS RBA. Get one for only $6.99. No code required, and free worldwide shipping applies to orders over $15.
The Hippovape VSS RBA Rebuildable Coil Kit is an excellent accessory to many popular pod mods available today. Some of the devices it's compatible with includes the Hellvape Grimm, the Artery Pal 2 Pro and much more.
What this allows you to do is install your own coil to be used with your compatible pod device. How awesome is that, and it'll save you a bunch of cash as well! It's super easy to build on too, as it features a simple two post building deck.
Simply wrap your coil where the leads are in opposite directions, unscrew the post screws, slide the coil into place, tighten down and cut off any excess coil leads. Wicking is also very easy to do. We recommend not stuffing too much cotton into the juice well, and just enough where it covers it to allow for fast wicking.
If you've been looking for a rebuildable accessory for some of your favorite pod devices, then you've gotta check out the Hippovape VSS RBA. For $6.99, it's well worth a shot, and like said before, it'll definitely save you money down the road!
Hippovape VSS RBA Coil Kit Features:
Compatible with Various Pod Devices

Hellvape Grimm
Artery Pal 2 Pro & Standard Pal 2
IJoy Mercury
And Much More

Allows You To Use Your Own Coil In Pod Device
2 Post Build Deck
Easy to Wick