Pachamama Disposable Vape $4.49 (USA)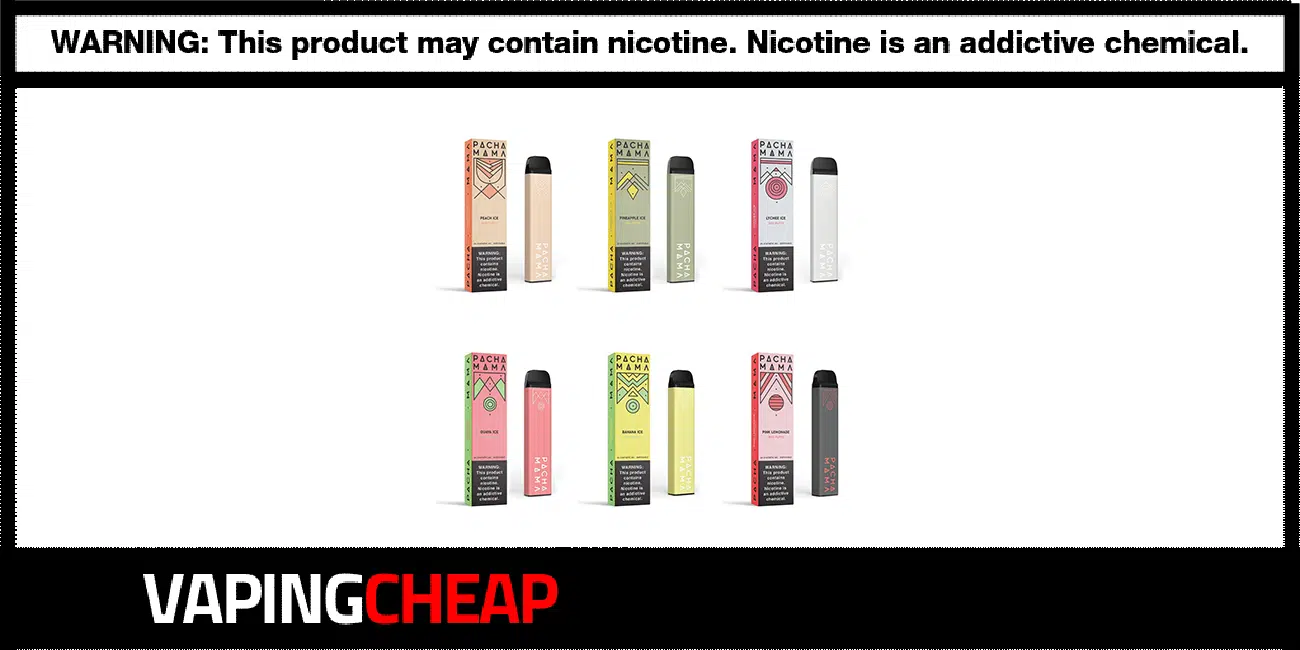 Here's a great sale on the Pachamama Disposable Vape. Get yours cheap from a US shipper at just $4.49 per vape bar. No coupon required to get this deal.
The Pachamama Disposable Vape is available in 9 unique flavor options. Just to name a few, you'll find flavors such as Banana Ice, Guava Ice, Lychee Ice, Peace Ice, Pink Lemonade, Mango and more! Each Pachamama disposable vape pod features a built-in 700mAh battery and has an average of 1,200 puffs, so they'll definitely last quite some time before needing to open up another.
The Pachamama Disposable Vape does come pre-filled with a total of 4ml of vape juice. Currently, they're offered in 50 mg pure synthetic nicotine, so they're perfect for newcomers or vapers who simply enjoy a higher nicotine strength.
What's great about this disposable pod is the draw activated firing system. This means no firing button, simply take a vape! Once it's finished, there's no need to refill or charge, simply grab a new one to go! Lastly, although these feature a larger battery, they're still pocket friendly and easy to take with you.
At this price, these are a great buy, and not to mention, each disposable is filled with delicious flavors Pachamama is known for. You can't go wrong with any of these!
Pachamama Disposable Vaporizer Details:
Compact Design
Built-In 700mAh battery
Maximum e-juice capacity: 4ml
1,200 Puffs
Preloaded with 50mg synthetic nicotine
Draw activated firing
Comes in a single pack
Wide Selection of Unique Flavor Options