dotMod dotAIO Kit $79.95 (USA)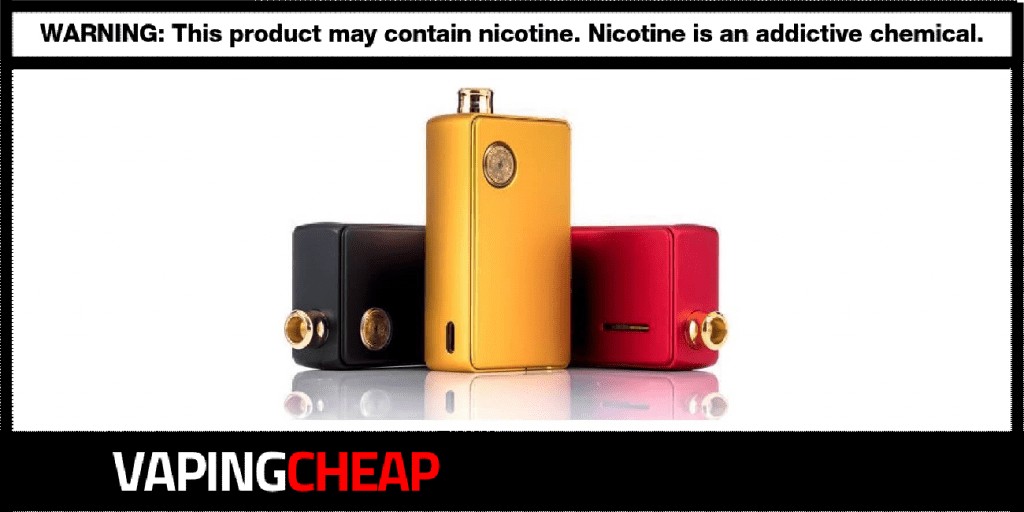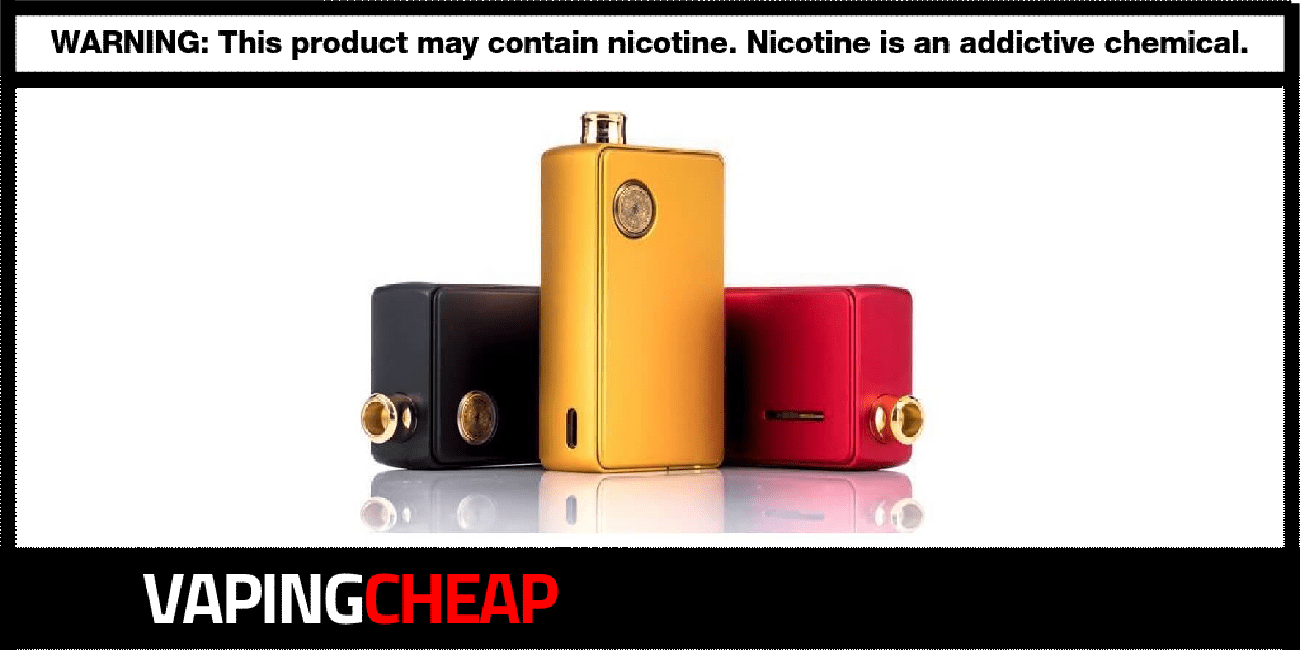 Here's a flash sale on the brand new dotMod dotAIO Kit! Get it for only $79.95. ​No code required. ​​It's also in stock and on sale for at another US vendor for only $89.96! Get this discount using our exclusive VaporDNA Coupon Code "VC10"! Free USA shipping is included with this purchase as well! There are currently four color options that you can choose from which are Black, Blue, Red and Gold.
Dotmod's new dotAIO complete kit sports an all in one design, but keeps a compact form factor, making it perfect for carrying with you when on the go. It does require a single high drain 18650 battery for operation, and offers a maximum wattage output of 35w.
Also, there are four different power output settings including very soft, soft, medium and strong. Depending on the coil installed will determine the actual wattage you'll be getting from each power setting.
In addition, to adjust the power output, there is a single small adjustment button. The actual firing button is ergonomically placed, making it incredibly comfortable to hold and vape with. A four light LED indicator is present as well, which does notify you of the power setting alongside the actual battery life remaining while you're taking a vape. Both of the panels on the dotMod dotAIO are magnetized, so there are no worries with them moving about, or accidentally falling out of place.
Included with this complete kit, you will receive a refillable pod tank section, and two different coil heads. Firstly, the actual tank section does hold about 2ml of e-juice, and you can use both nicotine salt, and freebase e-liquids. Moving onto the coils, you'll get one 0.3 ohm mesh coil, and a 1.6 ohm coil designed for mouth to lung vaping. This device is compatible with Aspire Nautilus coils as well, which is a huge bonus. Also, the airflow is fully adjustable. Lastly, this kit does feature USB Type C charging, but we do recommend charging your batteries using an external vape battery charger.
All in all, this is an excellent deal for the dotAIO by dotMod. If you're a fan of all in one style devices, then you'll definitely want to check out this new release. Dotmod is known for high quality devices and innovative designs, and this is a prime example of that.
dotMod dotAIO Ultra Portable Kit Features:
All In One Design
Requires Single High Drain 18650 Battery (Not Included)

USB Type C Charging (Cable Included)

Maximum Wattage Output: 35w
Four Power Settings

Strong
Medium
Soft
Very Soft

Single Power Adjustment Button
Ergonomically Placed Firing Button with DotMod Logo
Four Color LED Light Indicator
Minimum Firing Resistance: 0.28 ohm
Pod Tank

2ml E-Juice Capacity
Side Filling Port with Silicone Plug

dotMod Coil System

0.3 ohm Mesh Coil
1.6 ohm Coil

Magnetized Panels
Various Safety Features Built In
Includes 2 Drip Tips
Color Options
What's Included
DotMod DotAio Vape Kit
0.3 ohm mesh coil head (Pre-Installed)
1.6 ohm Mouth to Lung Coil
Ultem 510 Drip Tip
User Manual
Type-C Cable for Charging
Bag of Spare Parts
Check Out The dotMod dotAIO Review