Digiflavor Siren V4 MTL RTA $15.97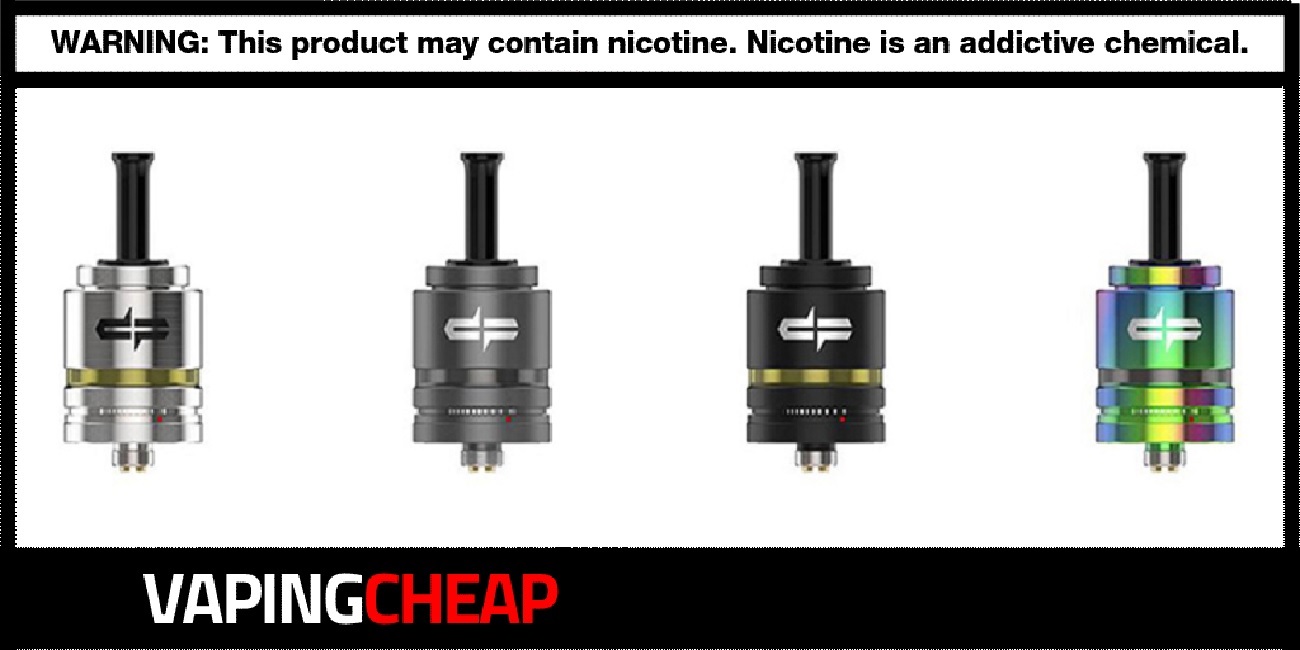 Here's where you'll find the best deals and discounts for the Digiflavor Siren V4 MTL RTA. You can buy yours for as low as $15.97 using discount code "vapingcheap". It's in stock at a US shipper for $24.30 plus free shipping over $80 with coupon "HARDWARE10". There are four color options available for purchase which include Black, Gunmetal, Rainbow and Stainless Steel.
The Siren V4 MTL RTA by Digiflavor is an incredibly compact atty, coming in at an overall diameter of 22mm. Even with its smaller size, it still holds a 2ml e-liquid capacity. You won't be needing to refill too often, but when you do, it can be quickly refilled from the top fill ports. Also, like most MTL RTAs, it's quite easy to build on with the two post single coil build deck. It's a GTA style like you've seen in previous models, but has been enhanced for a better experience overall.
One of the standout features of the build deck is that it prevents the e-juice from leaking out of the airflow hole. Speaking of airflow, the Digiflavor Siren V4 RTA sports a semi-hidden adjustable bottom airflow system. Lastly, this rebuildable tank atomizer is primarily constructed from stainless steel material and comes with two drip tips in the box.
If you're a fan of the previous atomizers in the Siren Line or want to pick up a new compact mouth to lung atty, then you'll definitely want to check out the Digiflavor Siren V4 MTL RTA tank.
Digiflavor Siren V4 22mm MTL RTA Features:
Stainless steel construction
Overall diameter: 22mm
Maximum e-juice capacity: 2ml
Top fill design
GTA Style single coil two post build deck
Adjustable bottom airflow
Available in four color options: Black, Rainbow, Stainless Steel, Gunmetal
What's Included:
Digiflavor Siren V4 RTA
Feather Cotton Strips
Pre-Built Coils
Extra Drip Tip
Accessory Bag