Auguse MTL V1.5 RTA $21.99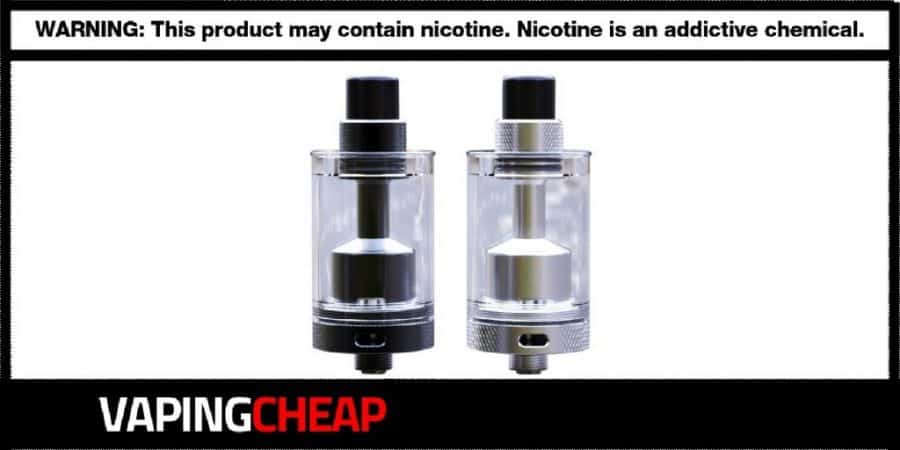 Here are a few cheap deals and discounts for the Auguse MTL V1.5 MTL RTA. You can buy yours from $21.99! No discount code required. There are two color options available which are Silver and Black.
The Auguse V1.5 MTL RTA is primarily constructed out of stainless steel material and includes a 510 heat resistant drip tip. Additionally, it has an overall diameter of 22mm, so it'll pair nicely with smaller devices. This RTA does have a maximum e-juice capacity of 4ml. When it comes to filling, it features a traditional bottom fill system.
Building on this tank is quite easy due to the single coil dual post build deck. A unique feature this atomizer has is the 5 different airflow inserts, which we've seen with some other RTAs. This gives you a wide variety of options when it comes to the draw, allowing you to fine tune your vape. Furthermore, it does have an adjustable airflow ring on the base of the build deck.
Auguse's MTL V1.5 RTA is a great atomizer for those who prefer a restrictive draw. With its airflow system, and price, you really can't go wrong.
Auguse V1.5 22mm MTL RTA Features:
Overall diameter: 22mm
Maximum e-juice capacity: 4ml
Bottom fill design
Single coil dual post build deck
Adjustable bottom aiflow
Five various airflow inserts
Stainless steel construction
510 drip tip
What's Included:
Auguse MTL V1.5 RTA
Accessories Bag