Eleaf iStick D Disposable Pod $2.63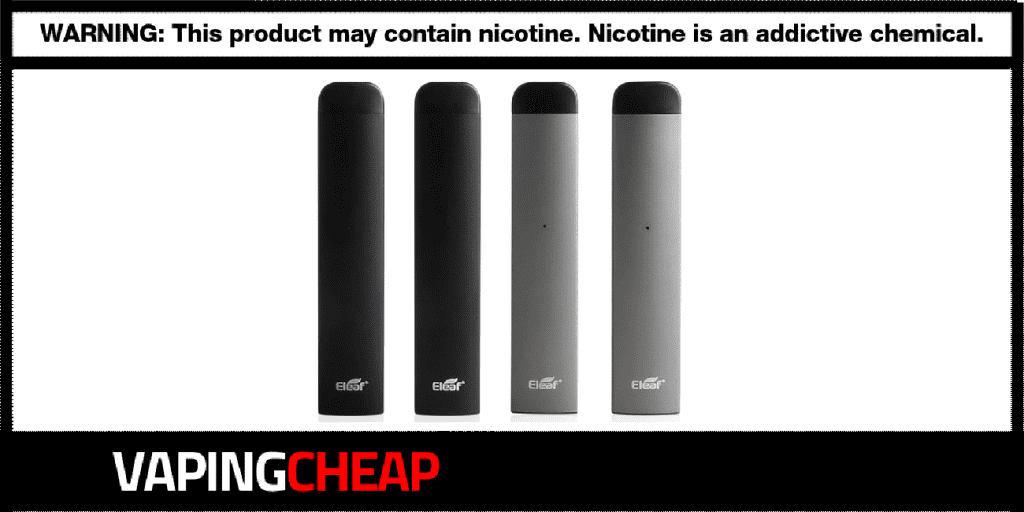 Here's a cheap deal on the Eleaf iStick D Disposable Pod. Get one for just $2.63 when using code "Santa". For a short time only, you'll also get free shipping on orders over $56.
The Eleaf iStick D Disposable vape pod is perfect for both beginners and advanced vapers. There's a bunch of different flavor options available including Mint, Tobacco, Cola Ice, Mango Ice, Watermelon Ice and Lychee Ice. Additionally, each pod has a nicotine strength of 50mg salt.
The coil resistance within the pod is 1.8 ohm, and the battery capacity is 280mAh. Since these are fully disposable, once you're done, you can simply throw them away. There's no need for any charging, refilling or any maintenance.
Whether you're beginner looking for a vape to quit smoking or the advanced vaper wanting something that can be used quickly on the go, the Eleaf iStick D Disposable Pod is an excellent choice. For under $3, you can stock up on a bunch. We'd also recommend this as a gift to a smoker, especially with the new year coming.
Eleaf iStick D Pod Features:
Disposable
No Need for Charging, Refilling or Maintenance
280mAh Battery
Ultra Portable
1.5ml E-Liquid (Pre-Filled)
1.8 ohm Coil Resistance
5.0% (50mg) Nic Salt
Flavor Options

Mint
Tobacco
Mango Ice
Cola Ice
Watermlon Ice
Lychee Ice
More Great Vape Deals...
---
Hellvape Drop Dead RDA $18.56
Rebuildable Dripping Atomizer For a limited time only, the new Hellvape Drop Dead RDA is now back in stock and on sale right[...]