Dovpo Riva 200w Mod $33.99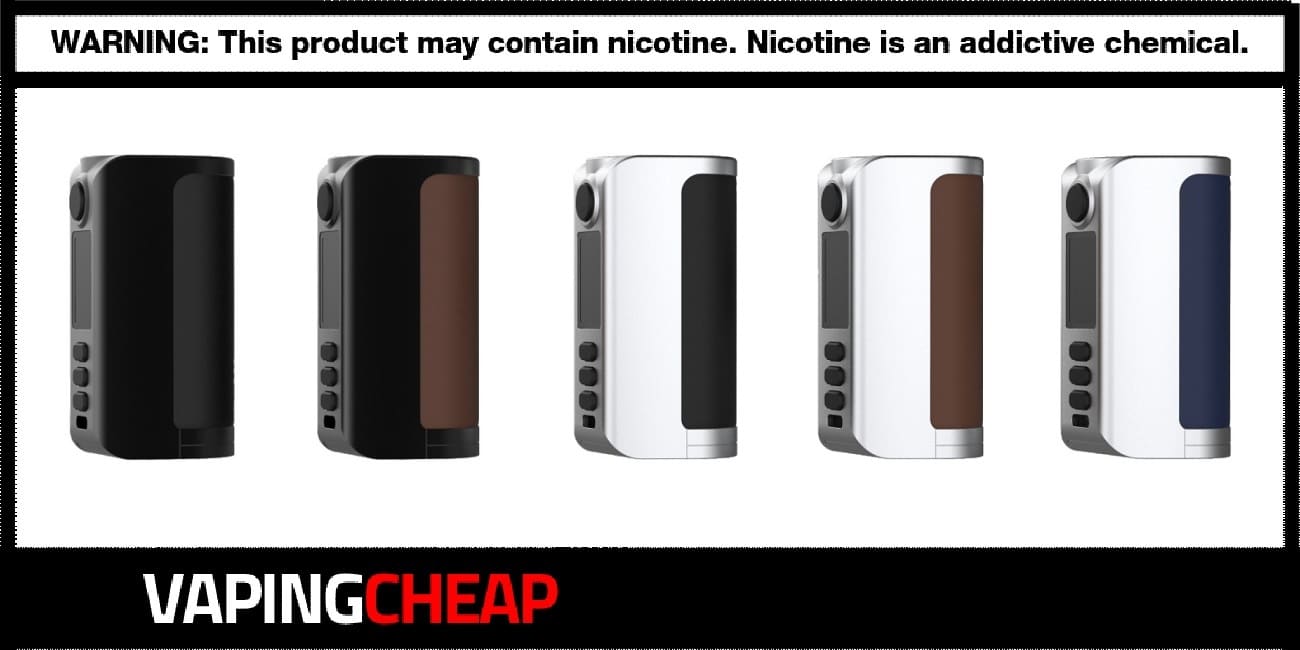 The Dovpo Riva 200w Mod is now in stock and on sale. Grab yours cheap for only $33.99 after the discount code "RIVA200". It's also in stock at a USA based store for only $36.17 with free shipping over $99 with the code "FREESHIPPING". You can choose from five different color options including full black, black/brown, silver/black, silver/brown and silver/blue.
The Riva 200w Mod by Dovpo is budget friendly version of the popular Riva DNA250C Mod. This device does share a nearly identical body style, which makes it quite comfortable to hold. Additionally, it requires two high drain 18650 batteries just like the original. However, the key difference and the reason it's more affordable is the chipset. With Dovpo's chip, this version still delivers 200w of power.
Additionally, it does have various user modes which can be easily changed with the four button layout. On the front of the Riva 200w Box Mod is a clear, colored display screen. Lastly, it's crafted of zinc alloy and leather material.
If you're looking for a rather compact yet powerful dual 18650 device, then definitely check out the Riva. While it's cheaper than the original, it still offers reliable power and comfort.
Dovpo Riva 200w Box Mod Features:
Requires two high drain 18650 batteries (Not Included)
Maximum wattage output: 200w
Multiple user modes: TC, variable wattage, variable voltage
Large full colored display screen
Four button design
Constructed out of zinc alloy and leather material
What's Included:
Dovpo Riva 200w Mod
USB Type-C Cable
User Manual
Battery Warning Card
More Great Vape Deals...
---
Aspire Nautilus GT Kit $49.90
Here are cheap deals, discounts and sales for the Aspire Nautilus GT Kit in collaboration with Taifun. Buy one from[...]