Voopoo Drag Nano 2 Replacement Pod 3-Pack $5.65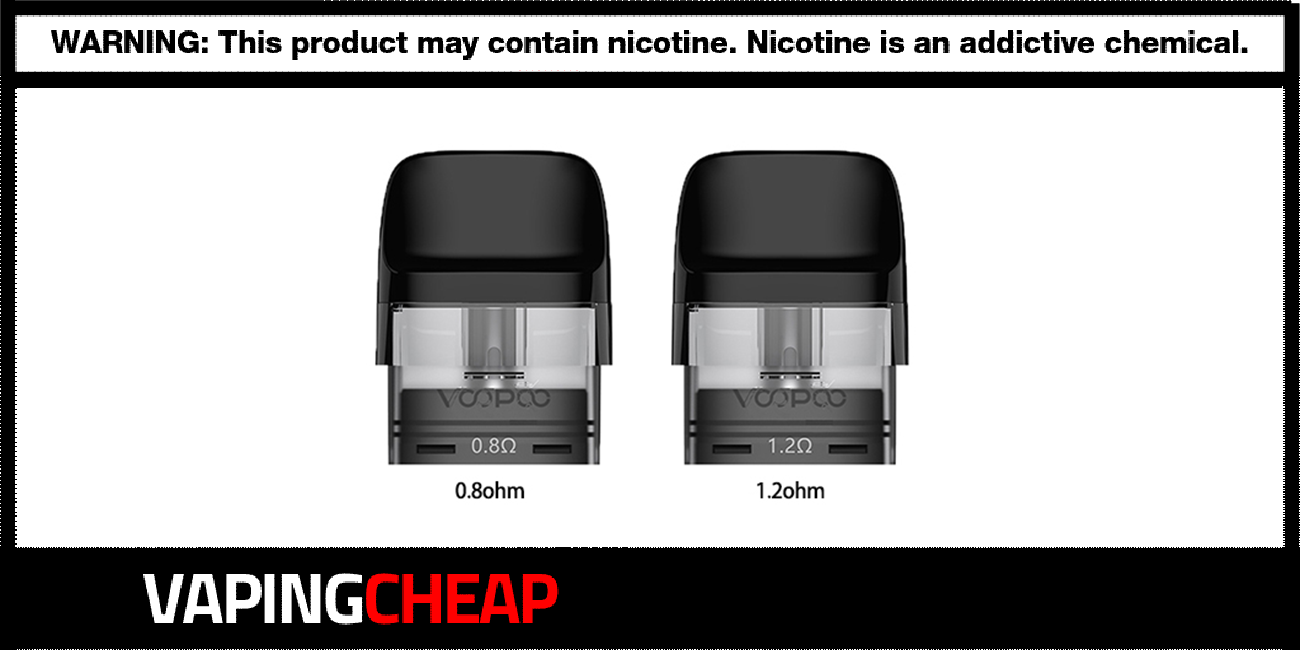 Here are cheap deals and discounts for the Voopoo Drag Nano 2 Replacement Pods. Grab a 3 pack for only $5.65 using discount code "CNY10". It's also available from a USA based store for only $8.07 after the code "VC15".
These replacement pods by Voopoo are designed for Drag Nano 2, but compatible with other Voopoo pod devices as well. There are two different resistance options available for the Drag Nano 2 cartridges that you can choose from. This includes 0.8 ohm and the 1.2 ohm. Either will deliver a MTL vape experience, but the key difference is that the lower resistance 0.8 ohm pod will deliver a warmer and dense vape.
The Voopoo Drag Nano 2 Replacement Pod Cartridge does have a top fill design, which makes it quick and easy to fill. Regardless of which option you choose, the maximum e-juice capacity is 2ml. Lastly, these replacement pods feature a magnetic connection and have a visible e-juice window, so you know exactly when you need to refill at a quick glance.
Vapers who enjoy the compatible pod systems will definitely want to jump on this deal for the Drag Nano 2 Replacement Pod Cartridges.
Voopoo Drag Nano 2 Replacement Cartridge Features:
Design for the Voopoo Drag Nano 2 & Vinci
Pack of 3 Cartridges
Two Resistance Options:
2ml E-Juice Capacity
Top Fill
Magnetic Connection