Dovpo Riva DNA250C Mod $134.99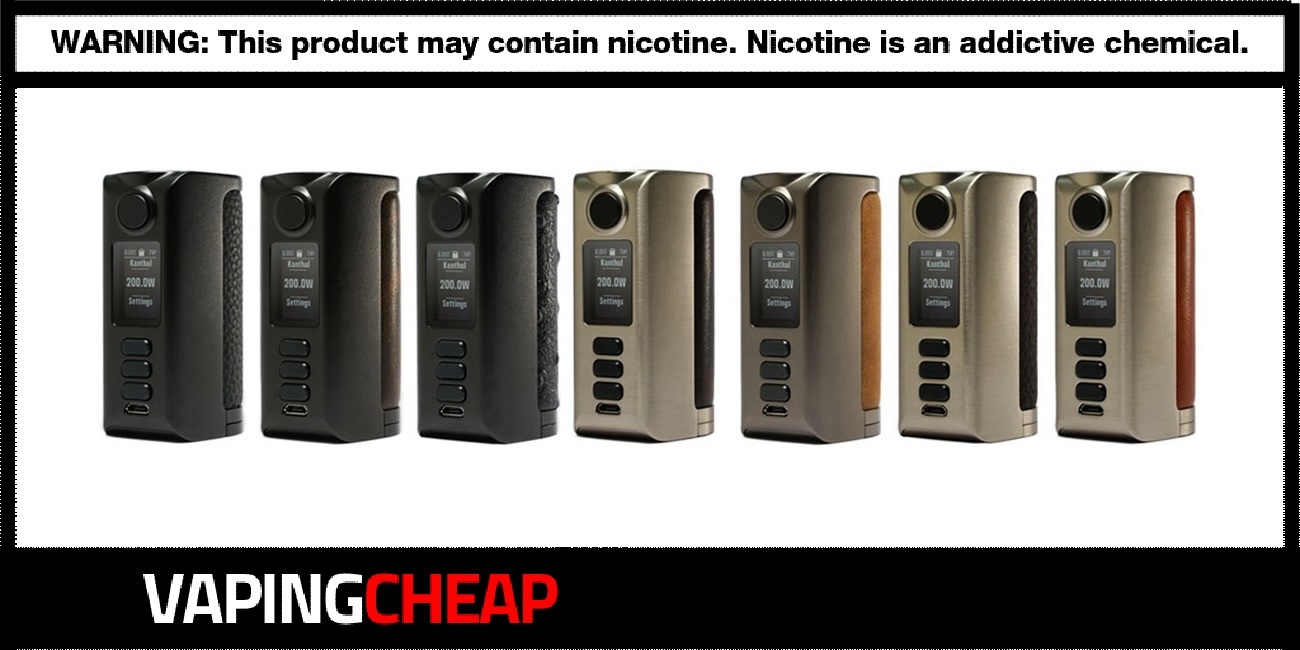 Looking for the best deals and discounts for the Dovpo Riva DNA250C Mod? Then you've come to the right page.
Buy yours for $134.99 after using the code "vapingcheap". It's also available from another China based shipper for only $149.99 after logging into your account. There's a wide variety of color options available including Gun Metal/Raw Sand, Pure Black, Silver/Cognac, Black/Vintage Brown and tons more.
Dovpo's Riva DNA250C Box Mod is another excellent addition to their vast lineup of devices. It does require two high drain 18650 batteries and features an easy-to-use battery door.
Since it is powered by the Evolv DNA250C board, you've got up to 200w of power. On top of that, similarly with all other DNA mods, you can fully customize it using the EScribe Software. That includes the temp control and even the looks!
The Riva DNA250C Mod by Dovpo is equipped with a ton of user modes from variable wattage all the way to the unique replay mode, which is perfect for you vapers who enjoy TC. Additionally, it does have a ton of safety features built in as well.
The large display screen is quite organized with all the info you need including wattage, battery life, mode and more. Lastly, this box mod feels comfortable in your hand thanks to the ergonomic design and leather padded panel.
If you are a fan of DNA250C devices or simply want a powerful dual battery mod, you've got to check out the Dovpo Riva DNA250C Mod. It's different from their previous Odin, but still just as good.
Dovpo Riva DNA250C Box Mod Features:
Requires two high drain 18650 batteries (Not Included)
Powered by the Evolv DNA250C Chip
Escribe Software compatible
Maximum Wattage Output: 200w
Various User Modes: VW, TC (Ni, Ti and SS wires), Replay, VV
Large Display Screen
Multiple Safety Features
Zinc Alloy and Leather Construction
Four Button Design
What's Included:
Dovpo Riva DNA250C Mod
Micro USB Cable
User Manual
Battery Warning Card
Warranty Card
Be sure to check out the Dovpo Riva DNA250C review video