Dovpo Blotto V1.5 RTA $27.99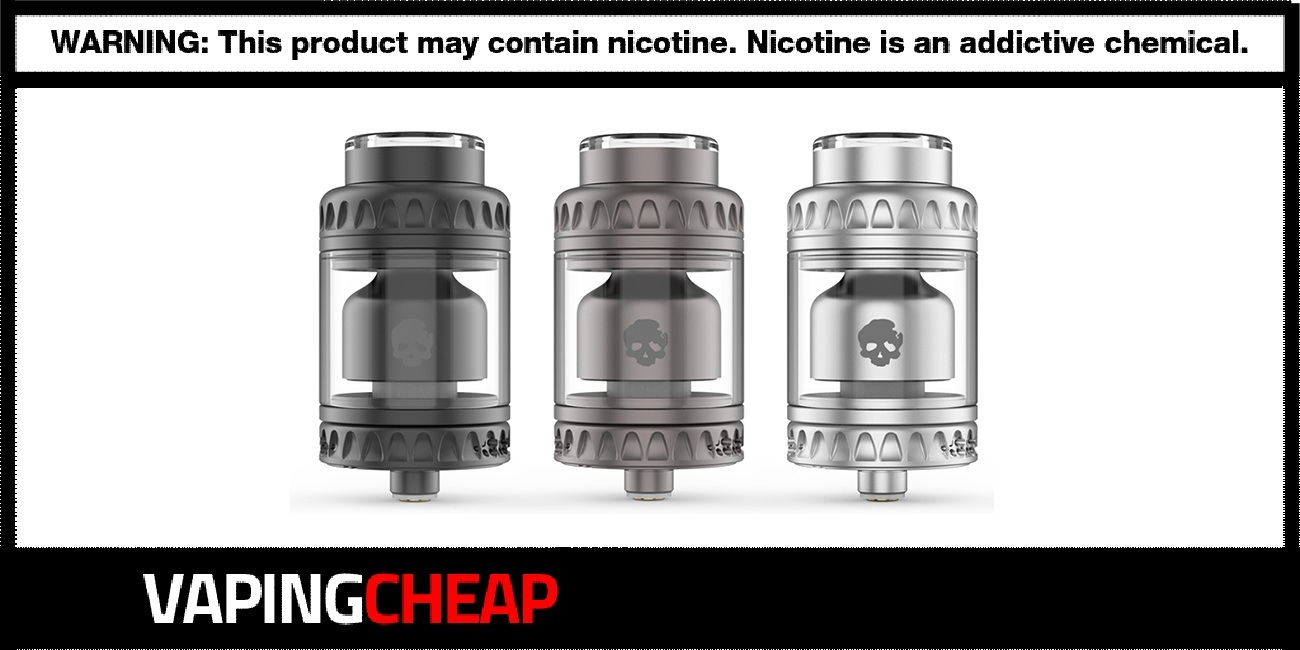 Here are cheap deals and discounts for the Dovpo Blotto V1.5 RTA. Buy this rebuildable atomizer tank for only $27.99 when using the code "DBVR". It's now in stock at a US shipper for $31.50 plus free shipping over $80 with coupon "HARDWARE10". There are three colors available for purchase which include Black, Gunmetal and Stainless steel.
The Blotto V1.5 RTA by Dovpo and Vaping Bogan offers a few upgrades when comparing it to the original Blotto RTA. Firstly, it's slightly larger as it sports an overall diameter of 26mm. Additionally, the e-juice capacity has been increased to 6.4ml when using the bubble tank. Filling this tank takes mere seconds, thanks to the top fill design.
Dovpo's Blotto V1.5 RTA features a dual-coil four-post build deck, like we've seen before. This makes fitting the coils extremely easy and painless. On top of that, it has a dual diffuser airflow system, ensuring a smooth and flavorful draw. Lastly, there's a ring on the base that allows you to change the airflow.
Even though it's not a major change from the original, the Blotto V1.5 offers the updates making it easier to use, all while delivering an awesome vape experience. If you enjoy bigger tanks, check out the Blotto Max.
Dovpo x Vaping Bogan Blotto V1.5 RTA Features:
Stainless steel construction
Collaboration between Vaping Bogan and Dovpo
Overall diameter: 26mm
Maximum e-juice capacity: 3.5ml or 6.4ml (Bubble Tank)
Top Fill design
Dual coil four post build deck
Adjustable bottom airflow
Dual airflow diffuser
What's Included:
Dovpo V1.5 RTA
Bubble Tank
PCTG Tank
Accessory Bag
User Manual
Bottle Opener
Be sure to check out the Dovpo Blotto V1.5 RTA review video