Hippovape B'Adapt Pro SBS Mod $31.99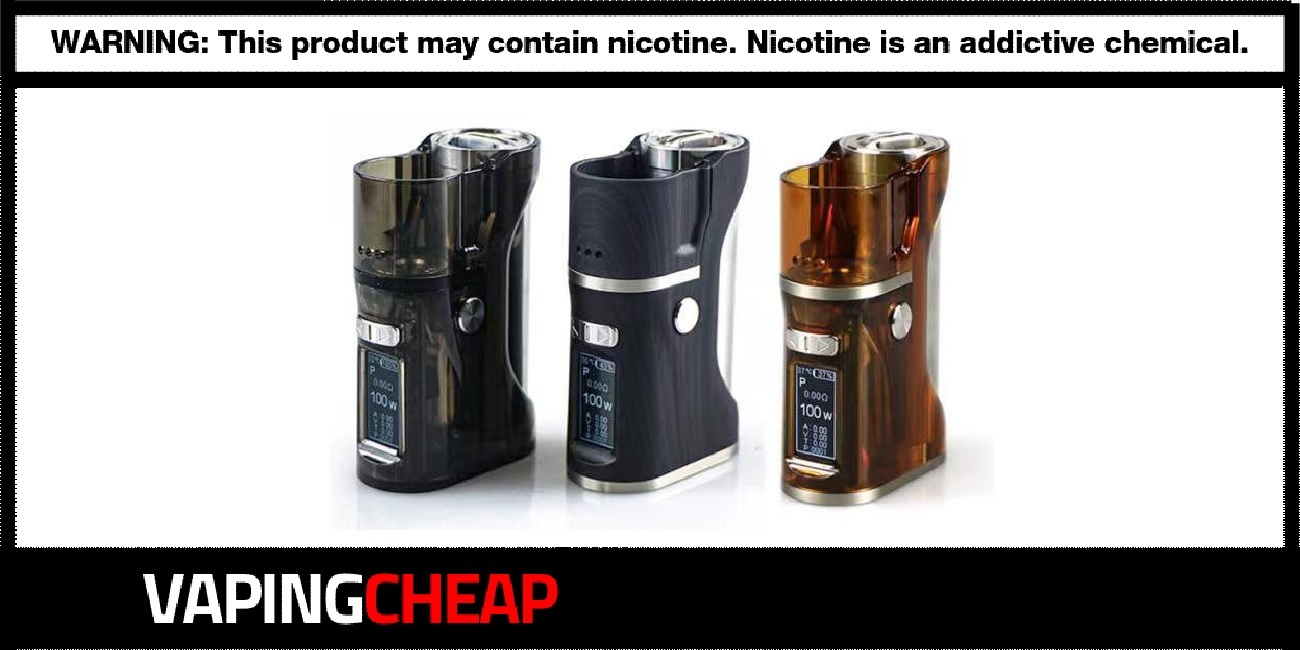 Here are cheap deals for the Hippovape B'Adapt Pro SBS Mod. Grab yours at a discounted price from only $31.99. To get this discount, use coupon "BP100" at checkout. You can choose from four different color options which are Red/Brown, Tawny Clear, Amber Clear and Dark Wood.
Hippovape is back with a unique side by side mod called the B'Adapt Pro. This device is powered by a single high drain 21700, 20700 or 18650 battery when using the adapter. Similar to the Vapefly Brunhilde SBS Mod, this device is quite powerful with a 100w maximum output. Additionally, you can toggle between different user modes such as temperature control, voltage mode and bypass mode.
On the front of the device you will find a large display screen which is perfect for quickly checking your watts or battery life. Furthermore, the Hippovape B'Adapt Pro Box Mod has a large thumb fire button, making it very comfortable to hold and use. Lastly, there's a ton of safety features built into it ensuring that you and your mod is protected when using it.
All in all, if you're a fan of side by side mods, then take a look at the Hippovape B'Adapt Pro SBS Mod. This device utilizes a large 21700 battery for great battery life and is quite powerful at 100w.
Hippovape B'Adapt Pro 100w Mod Features:
Requires a single high drain 21700, 20700 or 18650 battery (Not Included)
Maximum wattage output: 100w
User Modes: Wattage, Voltage, Temperature Control (Ni, Ti and SS wires), Bypass
Large display screen
Three button design
Multiple safety features
Compact design
What's Included:
Hippovape B'Adapt Pro Mod
USB Cable
User Manual
Warranty Card