Dovpo x Across Pump Squonker Mod $71.99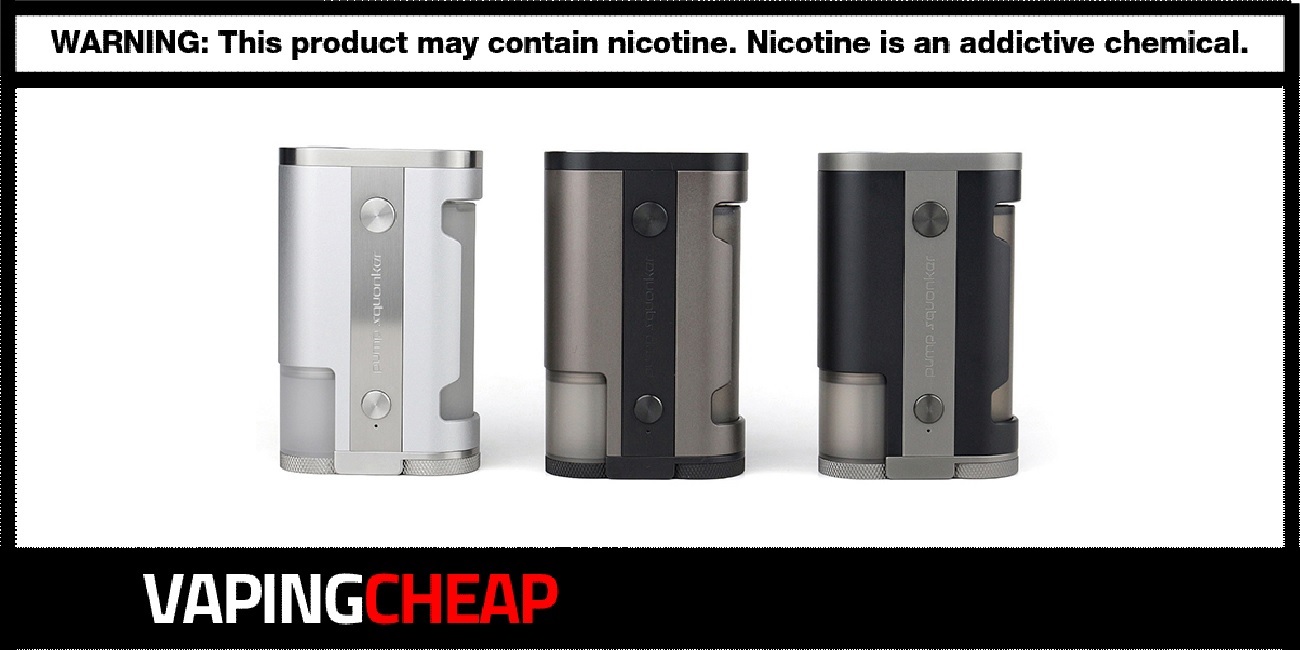 If you're looking for the best deals and discounts for the Dovpo x Across Pump Squonker Mod, then we've got you covered. Get this squonk box mod from a China based store for only $71.99 when using the coupon code "DPSM". It's also in stock at a USA based shipper for just $72.00 after the discount code "VC10". There are three color options you can choose from, which are Sandblasted Silver, Black and Gunmetal.
The Pump Squonker Mod is a collaboration between Dovpo and Across Vape. This device is constructed from stainless steel and zinc alloy material. Also, it uses a single 21700, 20700, or 18650 battery. The maximum voltage output is 4.2v and the actual power delivered is dependent on your build. In addition to that, you get a large silicone squonk bottle.
Now, the unique part of this device is the actual squonk system. It includes a silicone bottle, but the major difference here is that it uses a button to auto-feed e-liquid into your atomizer, which is much different compared to other squonks.
Speaking of atomizers, attys up to 24mm is supported. Lastly, there are a bunch of safety features built-in including a locking mechanism alongside a high-temperature warning.
If you're into squonks, then definitely check out the Pump Squonker Mod by Dovpo and Across. It's unique, has a ergonomic design and supports multiple battery sizes.
Dovpo Pump Squonk Box Mod Features:
Collaboration between Dovpo and Across
Requires a single high drain 21700, 20700 or 18650 battery (Not Included)
Maximum wattage voltage output: 4.7v
Large silicone squonk bottle
Button pressed auto squonk feature
Tons of safety protections
Constructed from stainless steel and zinc alloy material
What's Included:
Dovpo x Across Pump Squonker Mod
18650 battery adapter
Battery Sleeves
User Manual
Preferential Card
Battery Warning Card