Here's where you'll find the best deals and discounts for the DotMod DotAIO V2 Replacement Tank. Buy one of these accessories from a USA-based store for only $6.44 with free shipping over $100 when using the code "Ship4Free". You can pick from two different color options, including black and clear.
The DotMod DotAIO V2 Replacement Tank is compatible with the DotMod AIO V2 and DotMod AIO V2 Lite devices. Additionally, it has a maximum e-juice capacity of 2ml. You can easily fill it by removing the silicone plug located on the front. Also, it takes no time to install and remove, thanks to the plug-in-play design.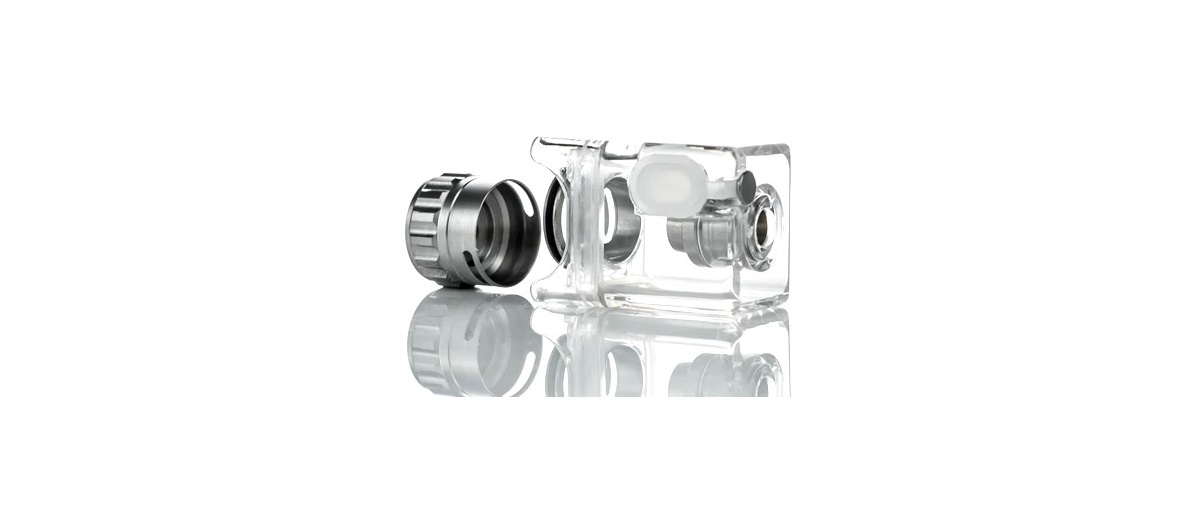 DotMod's DotAIO V2 Tank does not include any replacement coils but makes it painless to install them. This boro accessory uses the upgraded DotCoil family. Lastly, the airflow comes in from the bottom of the pod cartridge and is adjustable.
All in all, if you are a fan of those DotMod DotAIO Kits and are looking to pick up some replacement tanks at a discount, then this is a deal for you! With the discounted price, you can stock up for months.
DotMod DotAIO V2 Replacement Boro Tank Features:
Made for the DotMod DotAIO V2 and DotMod DotAIO V2 Lite Kits
Maximum e-juice capacity: 2ml
Side fill design
Compatible with the DotCoil Family
Adjustable bottom airflow
What's Included:
DotMod DotAIO V2 Tank
Chimney Adapter