Uwell Crown 5 Replacement Coil 4 Pack $8.17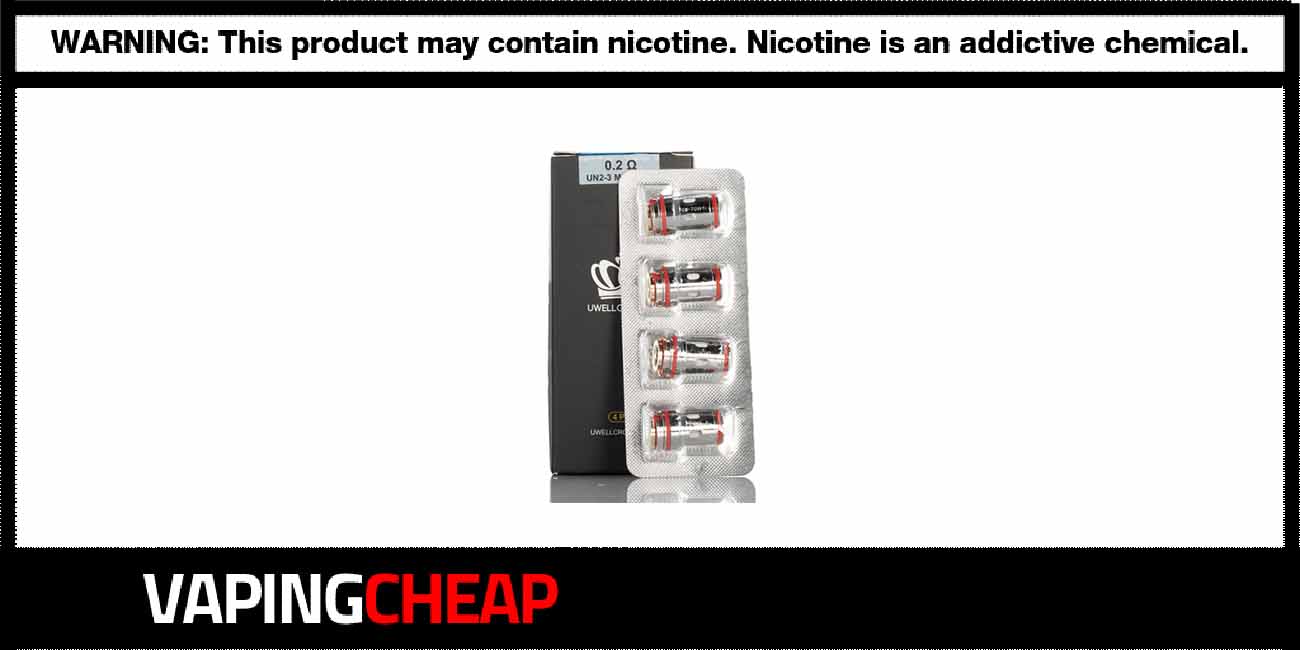 Here is where you will find cheap deals on the Uwell Crown 5 Replacement Coil. Grab a 4 pack for only $8.17 using discount code "vapingcheap"! It's also on sale shipped from a USA based store for only $8.97 with coupon "VAPOR25".
These replacement coil heads are designed for and compatible with the popular Crown 5 Tank. With these Crown 5 coils, you have three options to choose from which are Single Mesh, Dual Mesh and Triple Mesh Coil. The Resistance for the Single Mesh is 0.23 ohm, the dual mesh is 0.3 ohm and the triple mesh is 0.2 ohm, which offers the lowest resistance of the options.
What's great about the Uwell Crown 5 Replacement Coils is how they're built. They utilize a Double Helix Mesh Coil design, which heats the coil evenly, giving you amazing flavor. Additionally, they're easy to use with their Plug-pull design. No need to unscrew the Crown 5 coils to install them! Lastly, no matter which coil option you enjoy most, they each feature 100% organic cotton.
As mentioned right at the beginning, if you're looking for cheap deals on the Crown V Coils, you've found them. At this price, you can easily stock up for the entire year without breaking the bank.
Uwell Crown 5 Replacement Coils Details:
Designed for the Uwell Crown 5 Tank
Pack of 4
Resistance Options:

Single Mesh: 0.23 Ohm
Dual Mesh: 0.3 Ohm
Triple Mesh: 0.2 Ohm

Mesh Coil Design
Double Helix Design
Plug-Pull Design
100% Organic Cotton
More Great Vape Deals...
---
Vapefly Firebolt Cotton $3.13
For a limited time only, the Vapefly Fireboly Cotton 20pcs is now on sale right here for only $2.99! No coupon code required to get this[...]