Strawbeezy 120ml $8.99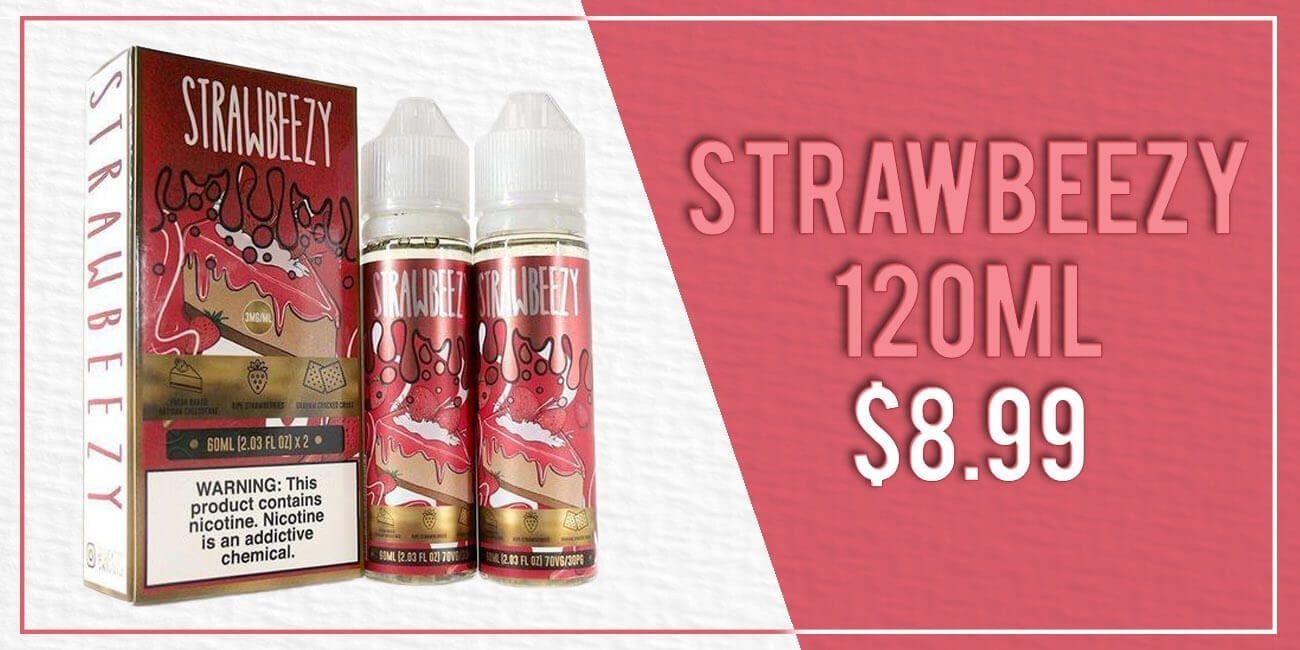 For a limited time only, Wake Strawbeezy 120ml is now on sale right here for only $8.99! No coupon code required. Free shipping applies to US orders over $50.
Strawbeezy 120ml is currently available in 0mg, 3mg and 6mg nicotine strengths. In addition, this e-juice comes in two 60ml chubby gorilla bottles, and has a high VG blend, ensuring excellent flavor and vapor production. Lastly, the flavor description of this e-liquid is provided below.
All in all, this is an incredible e-juice sale! If you're a fan of dessert flavored e-juices and looking to try out a new premium flavor for cheap then this is a deal for you! You can check out this e-juice sale at Flawless Vape Shop for only $8.99!
Product Features:
120ml Bottle Size
Chubby Gorilla Bottle
70VG/30PG
Nicotine Strengths Available: 0mg, 3mg and 6mg
Flavor Description: Fresh baked artisan cheesecake swirled in layers of ripe strawberries, graham cracker, and sweet cream.