Asmodus Blank RDA $28.12 + FS!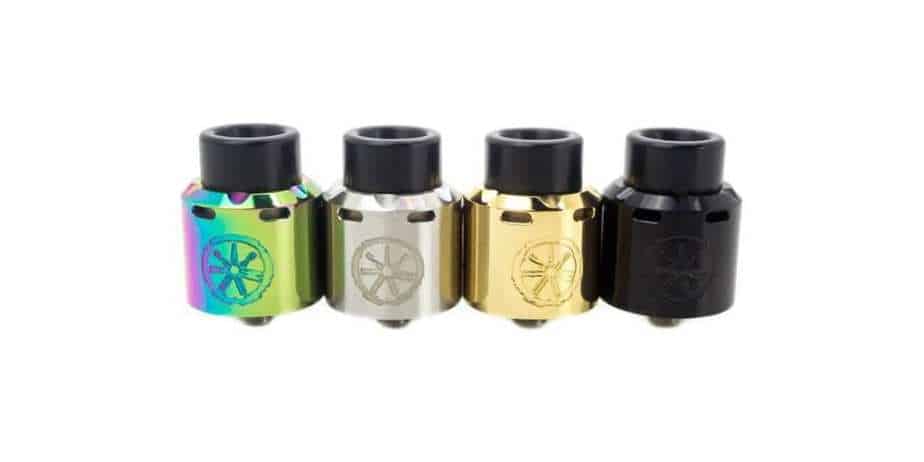 For a limited time only, the new Asmodus .Blank RDA is on sale right here for only $28.12 using coupon code "2019CNY"! Free shipping applies with this purchase! The colors available for purchase are Black and Silver. Be sure to log into your 3FVape account for a discount!
The new Asmodus .Blank RDA is primarily constructed out of stainless steel material and has an overall diameter of 24mm. In addition, this atomizer has a deep juice well and includes a wide bore delrin drip tip.
The Asmodus .Blank RDA sports a dual post single coil build deck, making it easy to build on. Furthermore, this atomizer features an adjustable top airflow design, so you'll get excellent flavor and virtually no leaking! Lastly, this RDA has a BF/Squonk pin installed and includes a standard 510 connection pin.
All in all, this is an excellent deal for the new Asmodus .Blank RDA! If you're looking for a new 24mm single coil RDA that you can squonk with, then this is a deal you cannot miss! You can get this new RDA at 3FVape for only $28.12, plus FREE shipping!
Product Features:
Overall Diameter: 24mm
Large Juice Well
Dual Post Single Coil Build Deck
Adjustable Top Airflow
Engraved Side
Wide Bore Delrin Drip Tip
Squonk Pin Pre-installed
Includes A 510 Connection Pin