Naked 100 Pod Starter Kit $22.99 (USA)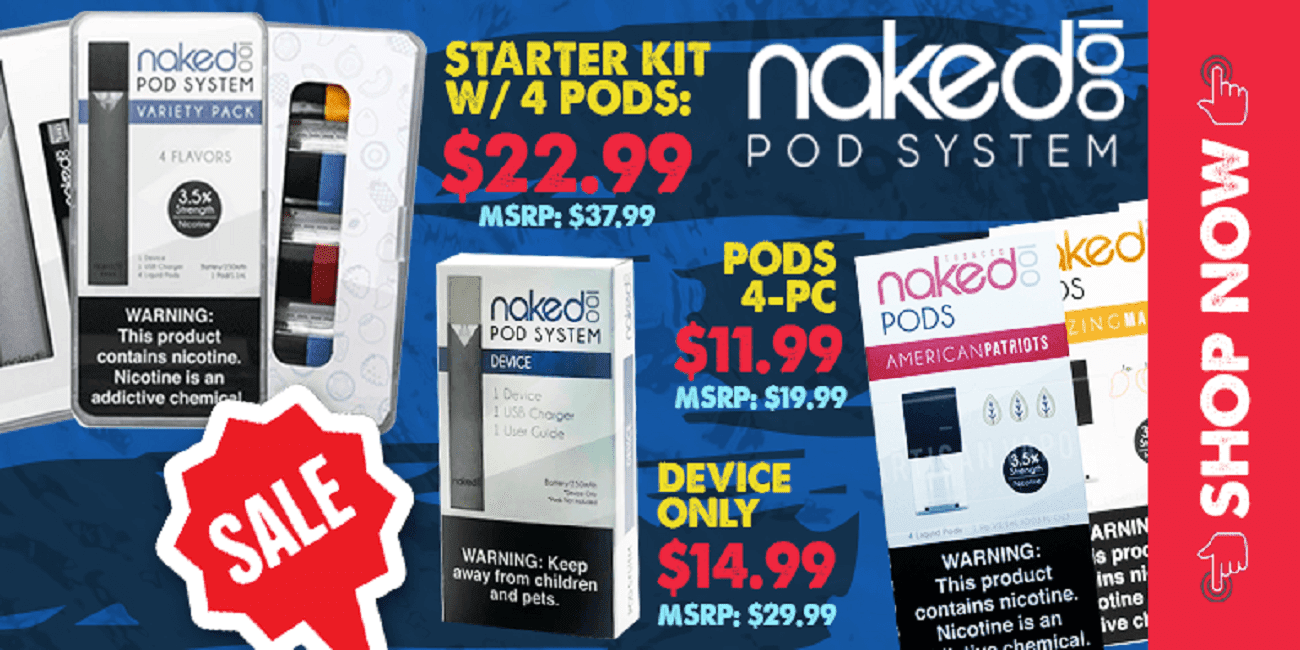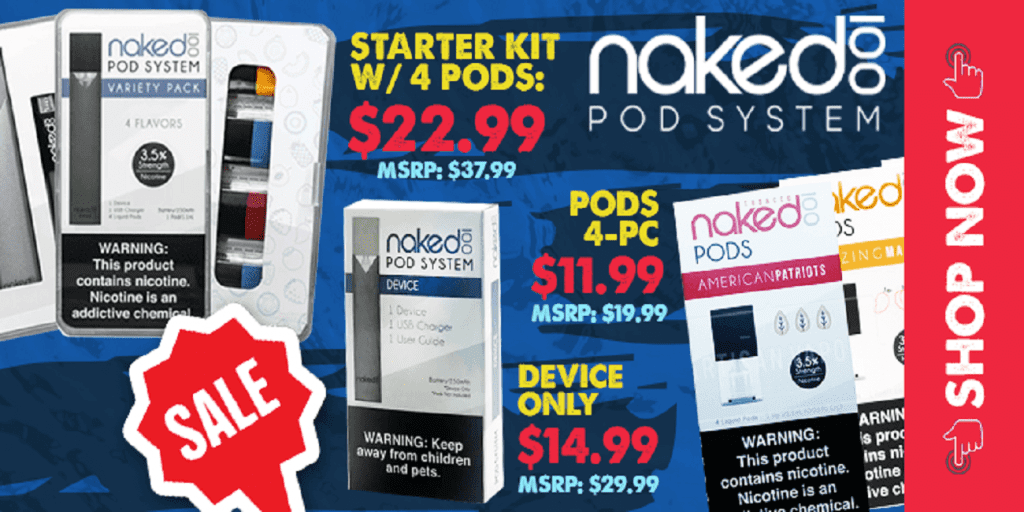 The brand new Naked 100 Pod Starter Kit which includes 4 pre-filled pods is now in stock and on sale for only $22.99! No code is needed to get this discount. You can also get the Naked 100 Pod Basic Kit for only $14.99, and replacement pods (4 pack) for only $11.99!
The Naked 100 Pod Starter Kit is a newly released closed pod system. This is an entire starter kit; therefore it does include 4 pre-filled pods which each have a nicotine strength of 35mg.
There are four unique flavors included which are American Patriots, Very Cool, Really Berry and Amazing Mango. These are the same tasty flavors from the Naked 100 Salt line!
At 35mg salt nicotine strength, you'll experience a satisfying yet smooth vape from each flavor included. Each pod does have a 1.1ml capacity, and are not refillable. In addition, you'll get around 200 puffs from each 1.1ml cartridge.
When it comes to the Naked 100 Pod System there are many great features. Firstly, it's incredibly easy to use due to its draw activated firing system. This makes it perfect for the new vaper looking to quit smoking. Another is the four stage LED battery light indicator, alerting you of the current battery and letting you know exactly when it needs to be charged. Also, it features a built-in 220 mAh battery, and takes only 15 minutes to charge!
All in all, this is an incredible deal for the new Naked 100 Pod Starter Kit. It's super easy to use, and includes 4 unique flavors, giving you everything you need to start vaping. Act quickly though if you want it as stock is currently limited and this deal ends in just a few days.
Naked 100 Pod Starter Kit Features:
More Great Vape Deals...
---
Aspire Nautilus GT Kit $49.90
Here are cheap deals, discounts and sales for the Aspire Nautilus GT Kit in collaboration with Taifun. Buy one from[...]