Kaees Aladdin MTL RTA $16.69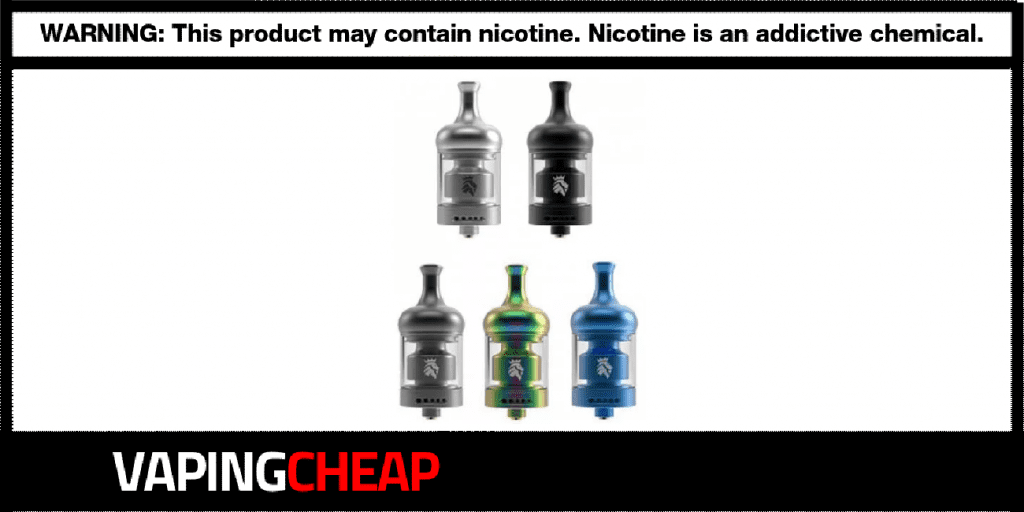 If you're a fan of mouth to lung vaping, we've got a deal you'll definitely want to check out. Get the new Kaees Aladdin MTL RTA for only $16.69 when using code "KADMTL". It's also available from another China based store for $22.09 with free worldwide shipping. Various color options are available for purchase
The Aladdin MTL RTA by Kaees sports an overall diameter of 22mm, so it'll be a great match for your smaller devices, especially seeing as you won't be needing much wattage with this type of atomizer. Its external design is quite unique, and certainly matches its actual name, Aladdin. It does have a maximum e-liquid capacity of 2ml, and while it may not seem like much, you won't be plowing through e-liquid like a sub ohm tank since its designed for a MTL vape experience. Filling can be done through the top, so it's quick and easy.
Building on this RTA is super easy too. It has an elevated two post building deck, that supports a single coil. We've seen this deck before, so it's nothing new, but it just works well especially for this type of atomizer. Airflow is located at the bottom, and it is fully adjustable. It's more a mouth to lung, but you can get a pretty restrictive direct lung vape when its open all the way. The actual airflow is setup right under the installed coil, so you'll be getting excellent flavor out of this tank.
Like mentioned earlier, if you're a mouth to lung vaper, you're definitely going to want to check out the Kaees Aladdin MTL RTA. It's easy to build, has a unique look, and best of all, priced just right.
Kaees Aladdin RTA Features:
22mm Base Diameter
304 Stainless Steel Construction
Simple Elevated 2 Post Build Deck
2ml E-Liquid Capacity
Top Fill System
Fully Adjustable Bottom Airflow

Direct to Lung & Mouth to Lung

Airflow Travels Under Coil For Superb Flavor
510 Drip Tip
Color Options

Stainless Steel
Black
Gun Metal
Blue
Rainbow
What's Included
Aladdin MTL RTA by Kaees
Spare Glass Tank Section
Screwdriver
User Manual
Bag of Spare Parts
Check Out The Kaees Aladdin MTL RTA Review Video