Fuggin Vapor Mothers Day Sale! 50% Off + FS!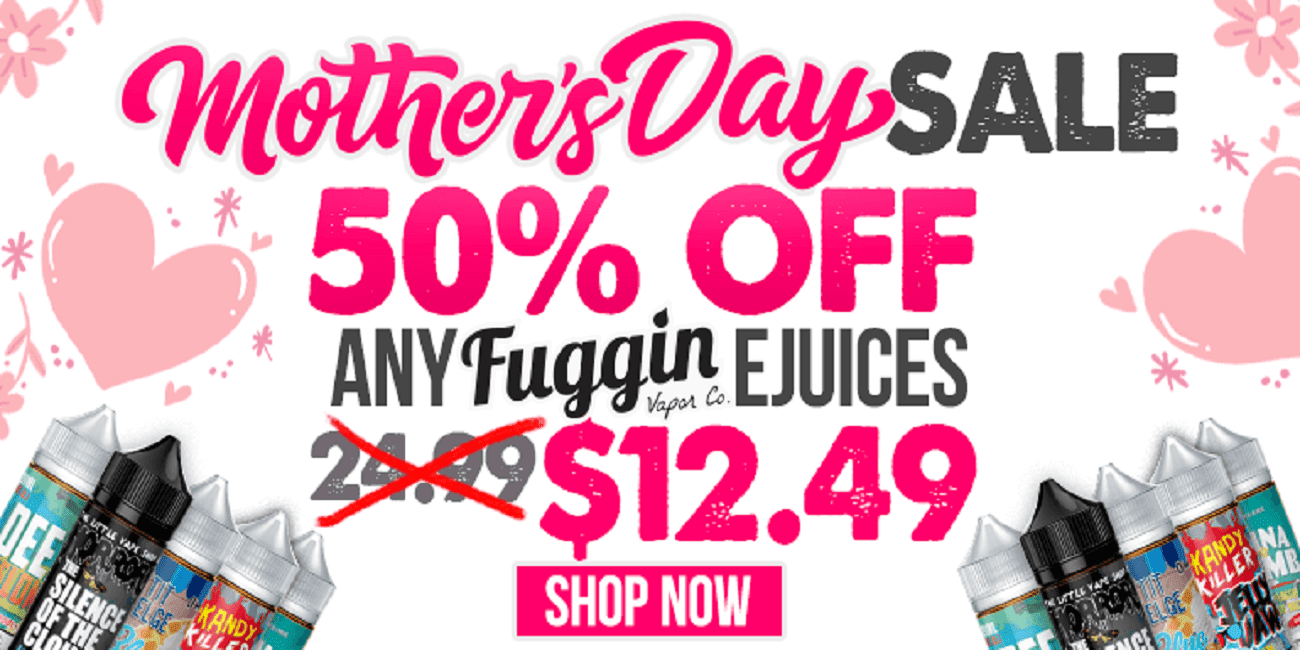 Fuggin Vapor has now started their Mothers Day Sale for 2019, and offering 50% off all Fuggin E-Juices! To make this deal even better, you'll get FREE domestic shipping with any Fuggin e-liquid! No code is needed! They also have a sale on their premium e-liquid selection. Simply use code "MOM30" to save 30% off!
With the Fuggin Vapor Mothers Day Sale, you'll save 50% off all Fuggin e-juices, making a 120ml bottle only $12.50! There are tons of different flavors available, and they're available in nicotine strengths up to 18mg. If you're into nicotine salts, be sure to check out their salts collection as well which are offered in 30mg and 50mg salt nicotine strength.
Don't forget to check out their premium vape juice selection! With the code you'll save an extra 30% off many different brands including Naked 100, Keep It 100, Sadboy, Bubble Gang, Candy King, Mr. Freeze and more!
All in all, this is an amazing e-juice sale! If you're looking to grab some cheap vape juice or simply want to stock up on some of your favorite premium liquids, then this is a deal you cannot miss out on! This sale is set to end 5/13/19!
Sale Details:
Save 50% off Fuggin E-Juices + Free Domestic Shipping
120ml Bottle $12.50
Save 30% off Premium Liquids
Many Premium Brands Available
Sale Ends 5/13/19