The Sauce LA EJuice Restock Sale! 60ml $6.50 | 120ml $7.80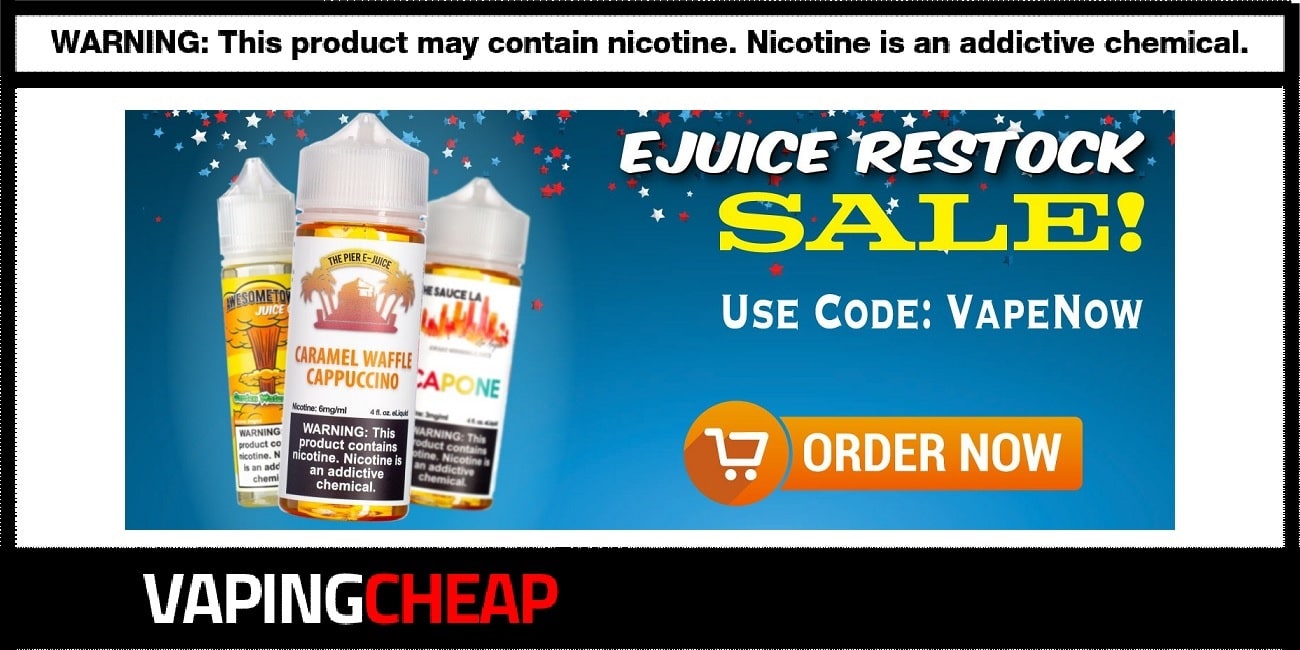 The Sauce LA has now restocked on their flavors and offering huge discounts on both 120ml and 60ml bottles! Get 60mls for $6.50 and large 120mls for $7.80 with code "VAPENOW".
During the Sauce LA sale, you'll be saving across their entire site of delicious flavors, including their amazing and unique Awesometown vape juice line. Additionally, if you enjoy coffee or dessert flavors, then definitely try out their award-winning flavor - Caramel Waffle Cappuccino! However, there are plenty of other great flavors to shop from including fruit, tobacco, candy, bakery and much more.
All the Sauce LA vape juices are crafted with a high VG blend, so you're getting excellent cloud production and flavor. When it comes to the nicotine strength options, there's 0mg, 3mg and 6mg freebase.
Finally, they've restocked on their excellent lineup of flavors, and for vapers looking for great tasting e-liquids without breaking the bank, we always recommend checking them out. This sale is valid for a limited time only, when it does end, you can always check out our Sauce LA Coupon.
The Sauce LA E-Juice Sale Details:
EJuice Restock Sale
120ml Bottles $7.80
60ml Bottles $6.50
Free Shipping over $49.99 to most states

Free shipping over $59.99 to California due to adult signature requirement

Includes Award Winning E-Juice Flavor & Best Sellers
High VG Blends
Nicotine Strength Options: 0mg, 3mg, 6mg
Limited Time Sale