Coil Master Coil Jig Review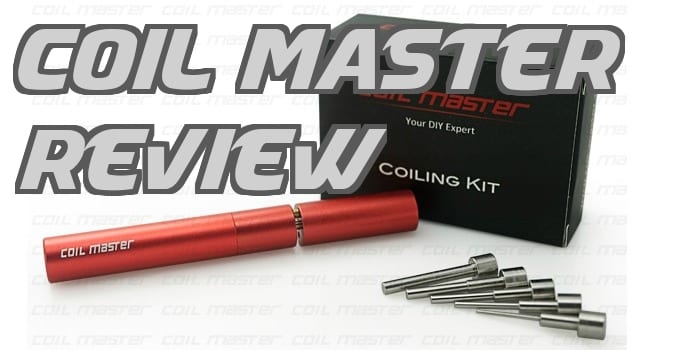 There have been quite a few advances in the world of coil-making lately and today we're going to cover the best I've tried thus far: the Coil Master 5-in-1 Coil Jig! The Coil Master kit is a coil-wrapping system made up of one base and 5 different sized 'coiling poles' to wrap your coils on and 5 top covers.
The Coil Master kit includes 1.0mm, 1.5mm, 2.0mm, 2.5mm, and 3.0mm diameter poles. The components seem to be made of high quality aluminum and feel solid and durable. After a few quick attempts to "master" the Coil Master, anyone can make perfect coils in no time with little to no wasted wire.
There are 3 different colors to choose from: Red, Blue, and Black. As always, I'm going to break this review down into our 4 basic segments, Build Quality, Performance, Price and the Overall package. The product in this review came directly from Coil-Master.net. So without further adieu, I give you the Coil Master 5-in-1 Coil Jig.
Coil Master Review
The Coil Master I received for this review came in a basic cardboard box with all of the components packed loosely in a plastic bag. This was a bit disappointing for me if I'm being honest. At the price point the Coil Master sets, much more could be done with the packaging in my humble opinion. However, as mentioned before the Coil Master is constructed of high quality components.
I could not find the particular material listed on the web but based on weight and feel in the hand, it seems to be all aluminum. All of the parts fit together flawlessly and the details seem to be ironed out nicely. The 'coiling poles' each fit the base with minimal wobbling and once the cap is screwed down, any movement is mitigated.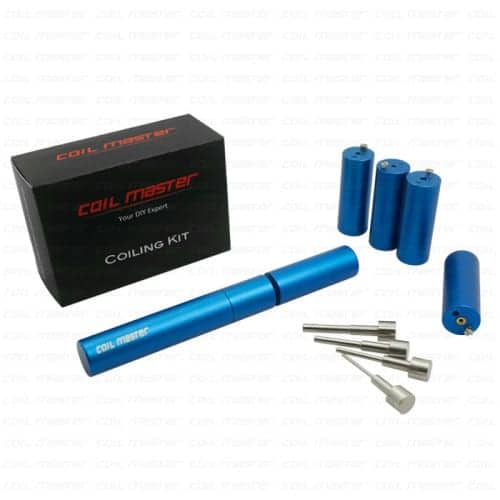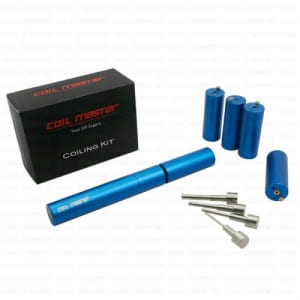 The holes to feed the wire through are drilled at a nice angle and beveled at the ends to make feeding your choice of wire a breeze. The peg on which the wire is held while wrapping fits tightly into the hole and the threads are not too difficult to work with. The Build Quality of the Coil Master is top-notch and surely feels like it will last for quite a while.
The finish is nice and smooth and feels quite nice in the hand. While there is no mention whether the finish is anodized or painted, it seems very durable as I accidentally dropped a few of the pieces on a concrete sidewalk with little more damage than some small surface scratches. A testament to not walking while coiling in the "big city"! With zero moving parts on the Coil Master, there is nothing to break, which is always a plus. It's much more likely that you'll lose a few pieces rather than breaking any of the components.
I've used a variety of coil-wrapping aids through my years of building coils. Most were just basic jigs on which to wrap the wire and still need a basic bit of skill to make decent coils. The Coil Master is the first kit I've used which actually wraps the coil for you and it does quite a good job.
Admittedly, I've always preferred the basic screwdriver/drill-bit method for wrapping my coils as I've gotten used to it over time, but the Coil Master will definitely be a godsend for those of us with limited vision or dexterity in the hands/fingers or people new to wrapping coils. The different sized coiling poles allow for a lot of versatility in coil making. Switching from Micro to Macro coils is as simple as switching the poles in the base and using the corresponding cover.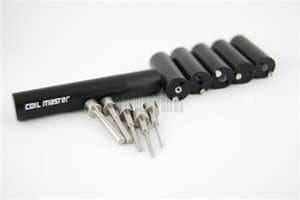 The best use I found for the Coil Master was wrapping parallel coils. Typically, it's a bit of a pain to keep the wires separate and straight while wrapping on a screwdriver, but the Coil makes it a breeze. The only issue I found in the performance of the Coil Master is using thinner gauge wire. Anything higher than 28awg(Remember higher gauges means thinner wire) seems too thin to make a decent coil, for me. The coils seemed to collapse on themselves with the thinner wire and took a few attempts to get a decent coil. Anything below 28awg worked flawlessly and made very nice, dare I say, perfect, consistent coils. The key word here is consistency.
Often with my typical screwdriver/drill-bit method I will wrap one perfect coil and the next one comes out a bit wonky. While this is an easy fix, it is obviously more desirable to have them perfect before installing on the RDA/RBA. The Coil Master excels with consistency, which is why I'd recommend it for anyone building coils.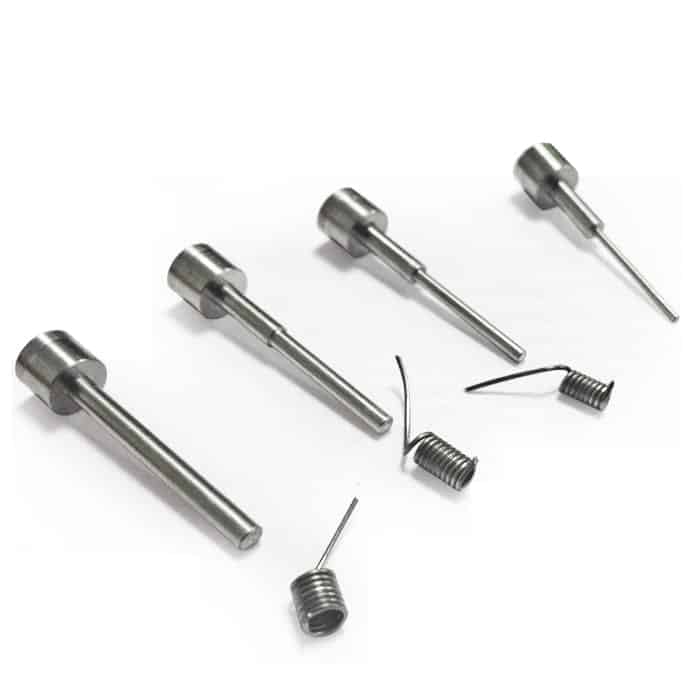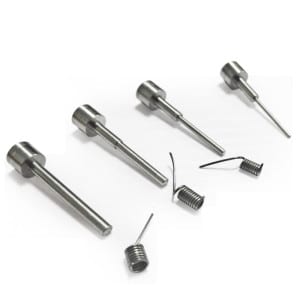 The Price of the Coil Master is egregious to me. $25.00 for a few aluminum poles to wrap wire on seems a bit excessive, but for many vapers the Coil Master will allow them to make perfect coils with very little learning curve. This fact has made many of the jigs and coil-wrapping devices on the market seem to be a bit of a waste for me. However, there are clones that go for as cheap as $8.00 at various foreign sites online.
A $4.00 pack of precision screwdrivers performs just as well, if not better than, many of the jigs on the market with a bit of practice. That being said, the Coil Master DOES make nicer coils than most vapers can produce with only their bare hands.
While the Coil Master is an ingeniously designed and well-built device, I just do not see anything worth the $25.00 price-tag. My recommendation to Coil-Master.net is quite simple and would make a world of difference in making the Coil Master seem worthy of the $25.00 price tag: add a carrying case! The covers and coiling poles do not connect to each other, so when I go to use the Coil Master I have to find the pole I want and then the cover that fits while digging through the small plastic bag the parts came in. While this is only a minor inconvenience, it's still a pain nonetheless. If they included a carrying case which kept the covers and poles together the device would be much more desirable for me and would seem a much better value at the $25.00 price point.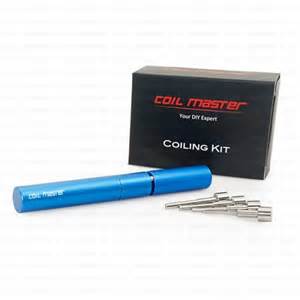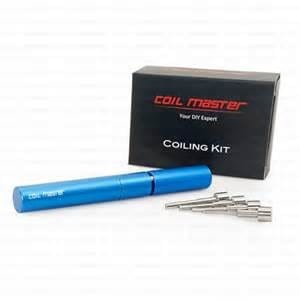 Overall the Coil Master is a pretty awesome device. As I mentioned earlier, I'm from the "old school" of screwdriver and drill-bit coils, but the Coil Master does in fact make wrapping perfect, consistent coils a breeze. For anyone with limited dexterity, be it massive bear-hands or arthritis, this is a must-own device for sure. The price-point is a bit high for my liking, but for the amount of use you will get out of the Coil Master, this can be overlooked.
Durability and quality are there in spades with the Coil Master and for the 'Murica crowd, this bad boy is shipped from the good ol' US of A! Wait whaaa?? Yes, a bit weird with this one but the site makes a large effort to point out that the product is SHIPPED from the USA but it is indeed manufactured in China. Not sure why they place as much clout in the Coil Master being shipped from a US warehouse, but it actually fooled me into thinking it said Made in USA until Nathan pointed out otherwise. Thanks Nathan!
I would love to see a carrying case included as storing the pieces is a bit of a pain, but I will definitely continue to use the Coil Master when re-building my RDA/RBA's. I'd like to thank Coil-Master.net for providing this device for review and thank you all for reading. Be sure to check back for more devices and utilize the comment section below if you ever have any questions/requests!
Where to Buy a Coil Master