Centerfold Vape Co. Hallowen Sale! $8.95 120mls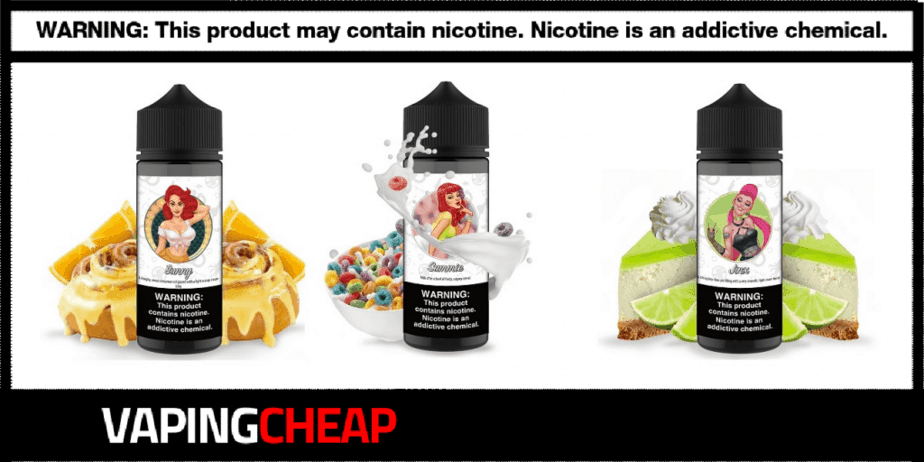 Centerfold Vape Co. has just kicked off their Halloween sale for this year! They've recently restocked and gotten a few batches of some of their delicious flavors! Get huge discounts on each using the code "hal" and get large 120mls for just $8.95. Save a few more bucks and get free shipping when spending over $50.
During this Centerfold Vape Co. EJuice Sale, you'll be saving on all of their awesome flavors! There's plenty to choose from including fruit, bakery, menthol and dessert. Depending on the flavor, you've got a number of nicotine strengths to choose from. Ranging from 0mg to 6mg sub-ohm salt to 12mg to 48mg high nic salts. So, whether you enjoy direct lung or mouth to lung, they've got you covered. Best of all, sizes for both nic strengths are big, 60ml and 120ml!
If you're looking for another great e-juice deal to save big and stock up, then definitely check out this sale at Centerfold Vape Co. It's valid for the next few days only, and stock will go quick, especially on the flavors they recently received a new batch for.
Centerfold Vape Co. Sale Details:
Halloween Sale
All Bottles Just $8.95
Free shipping over $50
Various Flavor Options Available

Bakery
Dessert
Fruit
and more

Nicotine Strength Options:

0mg, 3mg, 6mg (Sub Ohm Salt)
12mg, 24mg, 48mg (High Strength Salt)

Limited Time Sale
More Great Vape Deals...
---
dotMod dotAIO Kit $62.96 (USA)
Here's a sale on the popular dotMod dotAIO Kit! Get yours for only $62.96 when using the code "VC10". Free shipping[...]