Centerfold Vape Co. Flash Sale! 120mls $7.98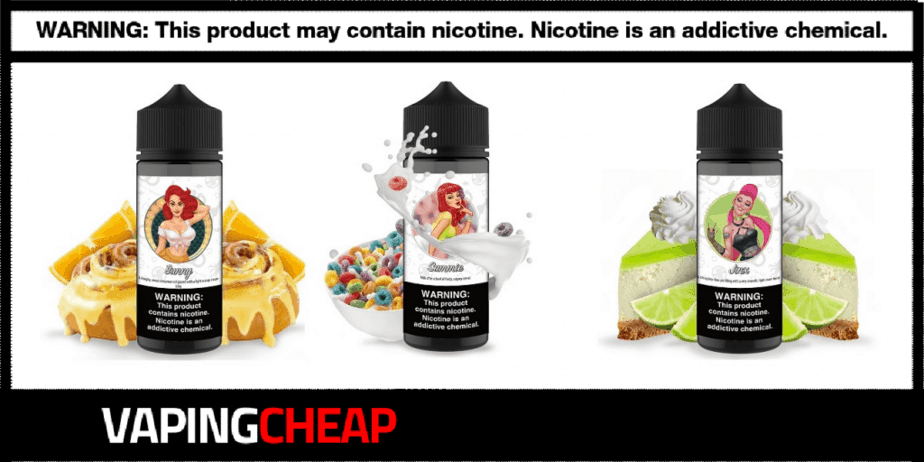 Centerfold Vape Co. is back with another awesome flash sale! Get large 120mls or 60ml high nic salts for just $7.98 with code "FLASH7". On top of that, they've lowered their free shipping to orders only over $40!
During this Centerfold Vape Co. EJuice Sale, you'll be able to save on both sub ohm salt 120mls, and high nicotine salt 60ml bottles. There's a bunch of flavor options to choose from as well for both including dessert, fruit, bakery and more. When it comes to nicotine strength options, you can choose between 0mg, 3mg and 6mg for sub ohm salt, and 12mg, 24mg and 48mg for high nic salts.
If you're looking for another great e-juice deal to stock up, then look no further! You don't see 60ml salt bottles often available in higher strengths, so if you enjoy salts and MTL vaping, you'll want to grab yourself a few bottles for cheap.
Centerfold Vape Co. Sale Details:
120ml Sub Ohm Salt & 60ml High Nic Salts $7.98
Free shipping over $40
Various Flavor Options Available

Bakery
Dessert
Fruit
and more

Nicotine Strength Options:

0mg, 3mg, 6mg (Sub Ohm Salt)
12mg, 24mg, 48mg (High Strength Salt)

Limited Time Flash Sale
More Great Vape Deals...
---
Om Vapor Memorial Day Sale!
Here's a great deal if you're looking to grab some affordable e-liquid for Memorial Day weekend! Get 120ml bottles at[...]