Centerfold Vape Co. Beach Blowout Sale! All Bottles $8.88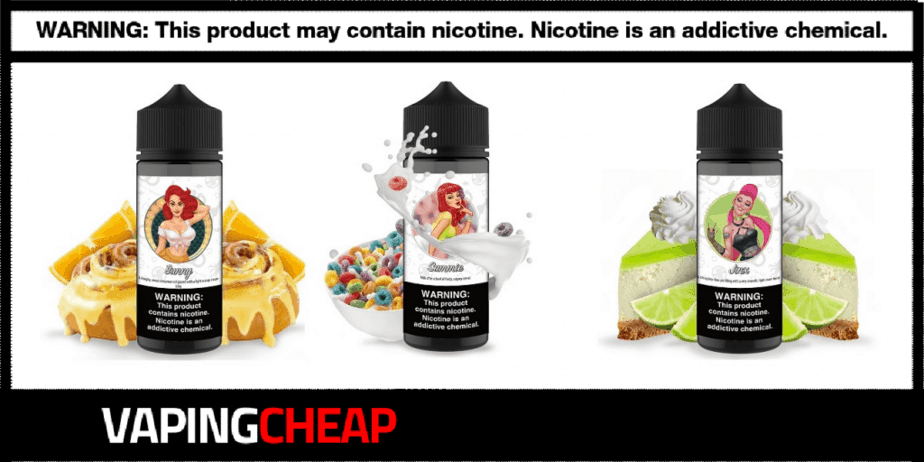 Centerfold Vape Co. is back with another awesome sale to kick off August! Get any bottle, 60ml or large 120mls for just $8.88 plus free shipping over $40 with the coupon "BEACH".
During this Centerfold Vape Co. EJuice Sale, you'll be saving on all of their e-liquids across the entire site! They've got plenty of delicious flavors to choose from. Now, the best part is the bottle sizes and nic strengths you've got to choose from. There's sub ohm salts with strengths up to 6mg which come in larger 120ml bottles. The next option is their 60ml high nic salts which are offered in strengths up to 48mg.
If you're looking for another great e-juice deal to stock up, then look no further! You won't find many places offering salts, especially in 60ml bottles for under $9, so definitely take advantage while you can. Remember, orders ship free over $40!
Centerfold Vape Co. Sale Details:
Beach Blowout Sale
All bottles $8.88
Free shipping over $40
Various Flavor Options Available

Bakery
Dessert
Fruit
and more

Nicotine Strength Options:

0mg, 3mg, 6mg (Sub Ohm Salt)
12mg, 24mg, 48mg (High Strength Salt)

Limited Time Flash Sale