BDvape Pure BF Squonk Mod $99.89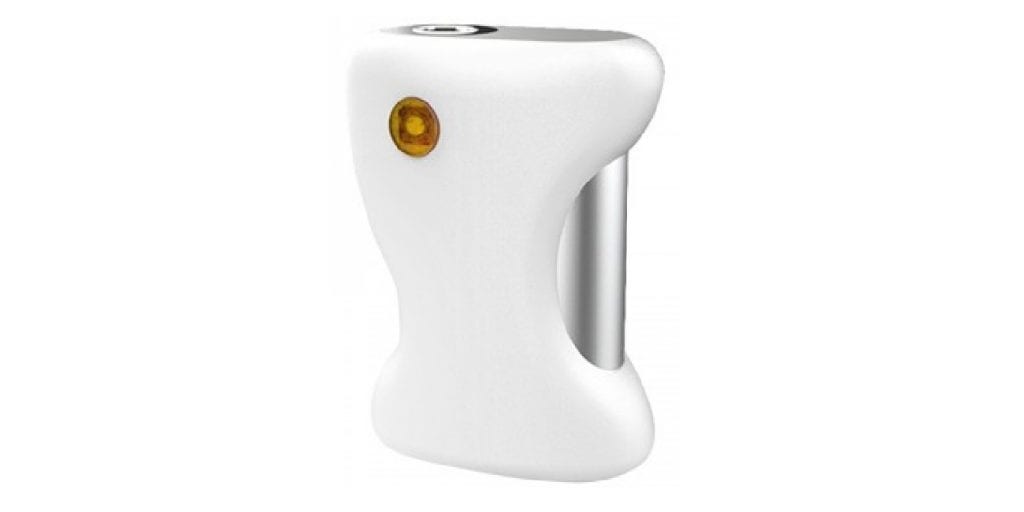 The BDvape Pure BF Squonk Mod is now in stock and on sale! Get it for $99.89 when using our exclusive VapeSourcing Coupon "vapingcheap". There's only one color option available which is White.
BDvape's Pure BF Squonk Mod is primarily constructed of delrin material, making it quite durable. Aside from its solid construction, it features an ergonomic design with a front side firing button, so it's very comfortable to hold and vape with. It is powered by a single high drain 18650 battery. However, this device is fully mechanical, so we do recommend understanding ohms law and battery safety. Since this is the case, we'd recommend pairing this with a single coil atomizer, you can check our list of Best RDAs to see some great picks on which would be a perfect match.
Another great feature of the BDvape Pure BF Squonk Mod is its sleeve cap for the actual squonk bottle. It makes it not only easy to take out of the device, but quick to fill as well. The bottle is made of silicone material, and can hold about 6ml to 7ml of e-liquid. At the top of the Pure BF Squonk Mod by BDvape is a spring loaded 510 connection, so there's no need to make any adjustments when attaching an atomizer.
If you like luxury vape mods, and looking for a new mechanical squonker, then you'll definitely want to check out the BDvape and Fumytech Pure BF Squonk Mod. With all of its features such as its overall aesthetics, and easy to use bottle system, it's definitely considered one of the best squonk mods on the market today.
BDVape Pure BF Squonker Features:
Primarily Constructed of Delrin & T6 Sandblasted Aluminum
Requires Single High Drain 18650 Battery (Not Included)
Fully Mechanical
Ergonomic Form Factor
Side Front Firing Switch
Spring Loaded 510 Connection
High End Design
Silicone Squonk Bottle
Sleeve Cap
Small Handle For Battery Tube
Color Option: White
What's Included
Pure BF Squonker Mod by BDVape & Fumytech
Spare O-Ring
Certificate of Authenticity
Check Out The BDvape Pure BF Squonk Mod Review
More Great Vape Deals...
---
Tuglyfe Pod System $2.99!
For a limited time only, Flawless Vape Shop is having their BOGO Sale right here where you can get a two bottles of[...]