Damn Vape Nitrous 22mm RTA $33.30 (USA)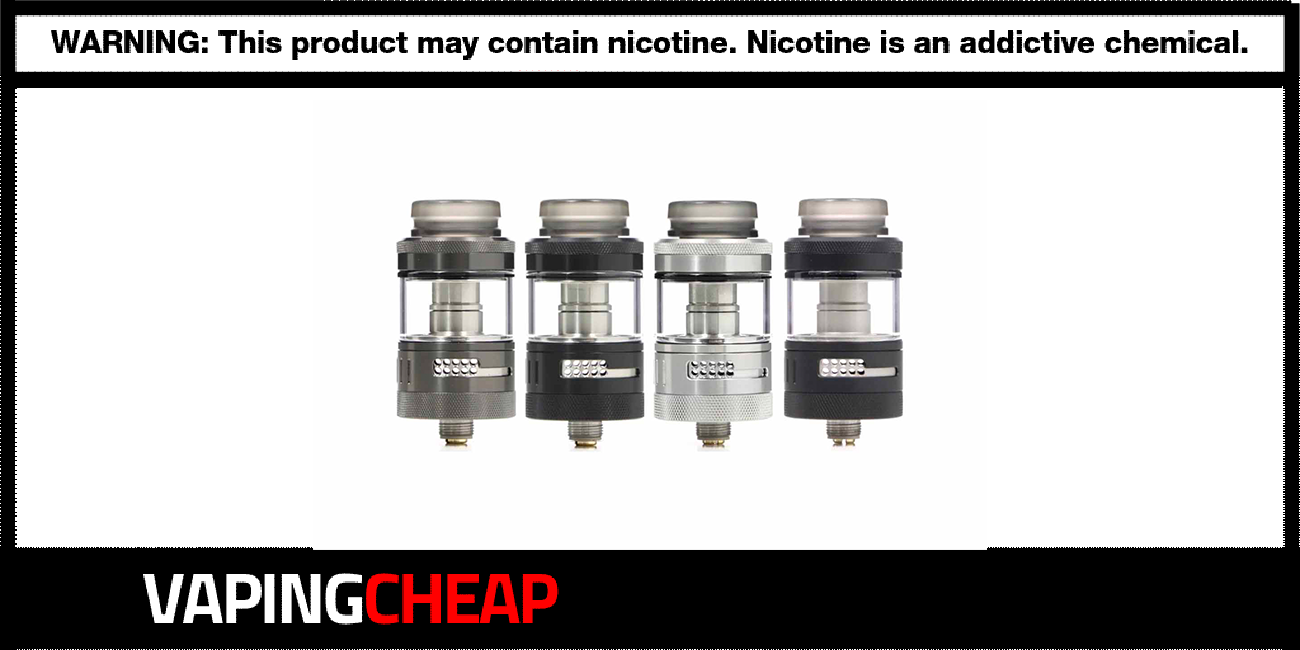 Here are cheap deals and discounts for the Damn Vape Nitrous 22 mm RTA. Grab this tank from a USA based store for only $33.30 after discount code "HARDWARE10". Free shipping is included when spending over $80. The colors currently available are Matte Black, Black, Gunmetal and Stainless Steel.
The Damn Vape Nitrous RTA is a collaboration between Damn Vape and Koko Sarang. This rebuildable tank offers a maximum e-juice capacity of 3ml, respectable given its smaller overall diameter of 22mm and compact profile. This tank does come pre-installed with a larger wide bore 810 drip tip, but does include an adapter to use your 510 drip tips.
Damn Vape's Nitrous RTA 22mm utilizes a post-less build deck, which makes installing a coil super easy to do. When it comes to the airflow system, it's similar to the RDA version, where air hits the coils directly, giving you a smooth vape and awesome flavor. The ultra-compact chamber is another reason as to why you'll get excellent flavor from the Nitrous RTA tank.
If you're into smaller 22mm rebuildable tanks, then definitely check out the Nitrous RTA by Damn Vape and Koko Sarang. The original dripper is popular for many reasons, and this offers similar features, so you know performance will be top-notch.
Damn Vape x Koko Sarang Nitrous 22mm RTA Features:
Collaboration between Damn Vape and Koko Sarang
Overall diameter: 22mm
Maximum e-juice capacity: 3ml
Post-less build deck
Adjustable side airflow
Stainless steel construction
810 drip tip
What's included:
Damn Vape x Koko Sarang Nitrous RTA
810 drip tip
Pyrex
2x fused clapton coils
510 adaptor
Tool
Beauty ring
Allen key
Accessory Bag
User Manual