Augvape Druga 2 RDA $27.00 (USA)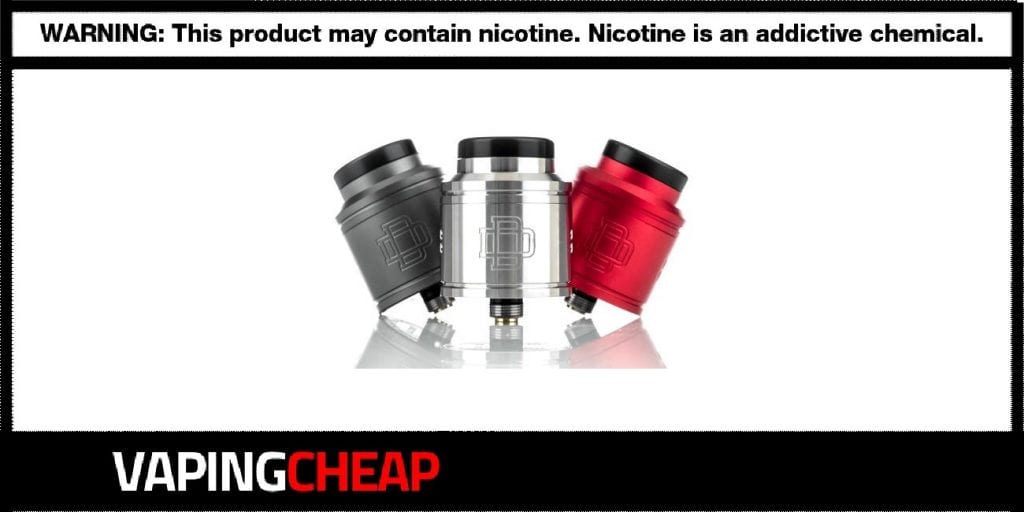 Here's a solid deal for the brand new Augvape Druga 2 BF RDA. Get yours from a USA based shipper for only $27.00 when using the code "VC10". Free 2-day shipping applies to orders over $59. It's also available from another USA shop for only $28.99 with free shipping over $50. There's four different color options to choose from.
The new Druga 2 BF RDA by Augvape and VapeHouse has an overall diameter of 24mm and is primarily constructed of stainless steel. It includes a large wide bore drip tip and even better a 510 BF pin, so you can use it with your favorite squonk mods. On the front you will see the large Druga symbol engraved on the top cap, giving it a unique look.
Here's where the Augvape Druga V2 stands out from other RDAs. The build deck features two large and wide posts, making it easy to fit various coil builds. However, it does have textured screws allowing you to use flat wire coils as well! This makes it way better than the original variant.
Augvape's new Druga 2 24mm RDA also sports an adjustable side airflow design. Both sides have six different airflow holes, which can be fully closed or open. With both of them open with a dual coil build you will definitely chuck some clouds. Lastly, adjusting the airflow is quite easy, all you have to do is turn the top cap.
If you are a fan of dual coil atomizers, or enjoyed the original, then this is a must-have for your collection. The original was incredibly popular, and the Druga 2 offers much needed improvements, making it a much better atty.
Augvape Druga 2 24mm BF RDA Features:
Collaboration with VapeHouse
Overall Diameter: 24mm
Deep Juice Well
Stainless Steel construction
Wide bore 810 drip tip
Gold-plated dual post build deck
Adjustable side airflow design
Gold-plated 510 connection pin
Bottom Feeding pin
Four Color options: Matte Black, Matte Gunmetal, Stainless Steel and Aluminum Red
What's Included:
Augvape Druga 2 RDA
Spare Parts Bag
Gold Plated BF Pin
Hex Allen Key
Warranty Card
Check Out The Augvape Druga V2 RDA Review