Yachtvape Meshlock Mesh Coil 10 Pack $2.99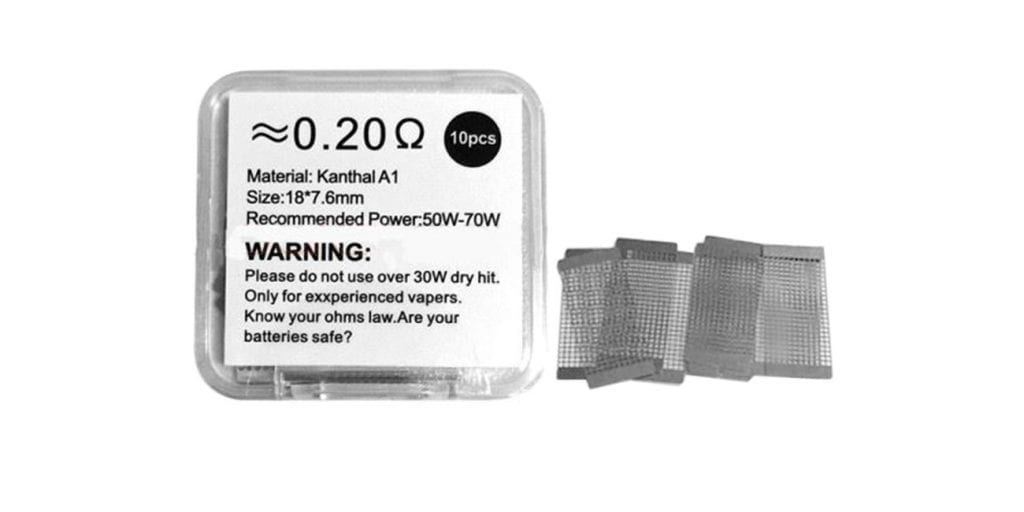 Looking for some new mesh coils? Then we've the perfect deal for you to check out. Grab a 10 pack of the new Yachtvape Meshlock Mesh Coil for only $2.99! Get this price by simply logging into your account. It's also available from a few other vendors from only $3.43.
These mesh coil strips were specifically designed to be used with the Yachtvape Meshlock RDA, but you can certainly use them in other atomizers that are designed for this type of wire or coil.
With that being said, there are two different options available which are 0.13 ohm and 0.2 ohm. Both of these mesh strips are constructed with KA1, so they're perfect for regular wattage mode.
The 0.13 ohm coil is rated between 60w and 80w, while the 0.2 ohm coil is rated between 50w and 70w. Depending on your style of vaping will determine which you'd go for, If you like vaping at a slightly higher wattage then definitely go for the 0.13 ohm option.
What's great about the Yachtvape Meshlock Mesh Coil is that they do have a long service life, meaning they'll last for quite a bit of vaping time before you need to completely replace one. Even then, this is a pack of 10, so you'd be set for a while.
If you recently picked up the RDA this was designed for, or simply looking for some new mesh wire to try out for cheap, then this is a deal you cannot miss out on. For under 3 bucks, it's well worth a shot that's for sure.
Yachtvape Mesh Coil Features:
Pack of 10 Mesh Coil Strips
Enclosed In Small Plastic Container
Designed For Meshlock RDA
Compatible with Other Mesh Rebuildable Atomizers
Coil Options:

0.13 ohm (60w - 80w)
0.2 ohm (50w - 70w)

Constructed of Kanthal A1 Material
Long Service Life
Dry Burn At No More than 30w