Augvape Merlin Nano RTA $15.98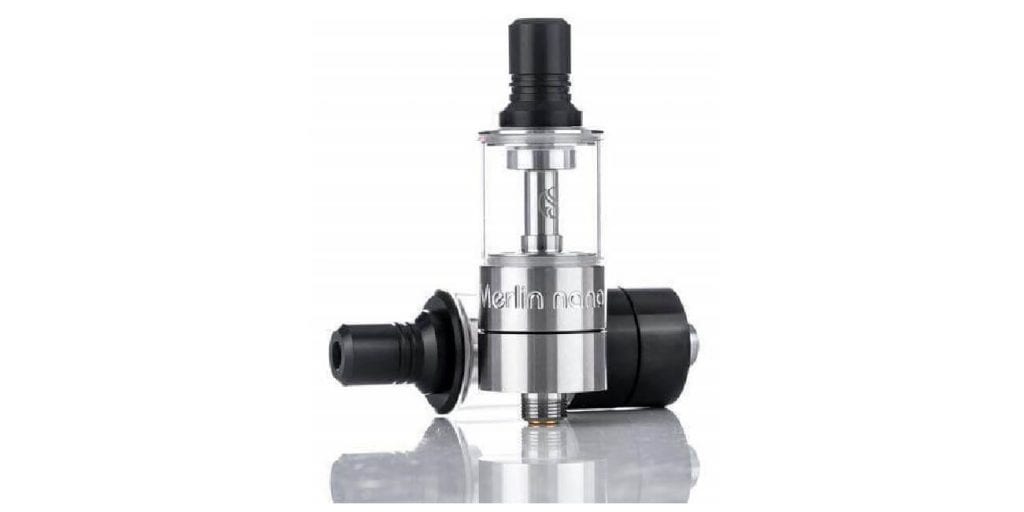 For a limited time only, the new Augvape Merlin Nano RTA is now on sale from only $15.98 using code "AMN". It's also available at a US shipper for only $22.50 with free shipping over $50 when you apply our code "VC10". There's currently 5 different color options available which are Silver, Black, Matte Silver, Matte Black and Gunmetal.
This atomizer is designed specifically for mouth to lung vaping, and has a few features making it quite unique even when comparing it to some of the Best RTAs.
Firstly, Augvape's Merlin Nano RTA sports a base diameter of 18mm, so it'll be a great match for your small mods. However, a 22mm beauty ring is included if you wanted to make the base just a bit larger to match other devices. Secondly, it features an adjustable airflow system using inserts.
Included in the packaging, you'll receive three different airflow inserts. One features a 1mm airflow hole, the second features a 1.2mm, and the last has dual 1mm airflow holes. The Augvape Merlin Nano RTA does have a 2ml e-liquid capacity, but a bubble tank is included if you wanted to increase the capacity to 3.5ml. Lastly, it features a traditional bottom fill system and a gold plated 510 connection.
All in all, this is an excellent deal for the Augvape Merlin Nano MTL 18mm RTA, If you're a fan of mouth to lung vaping, and looking for a new and unique RTA, then this is the perfect deal for you!
Augvape Merlin Nano MTL RTA Features:
Overall Diameter: 18mm/22mm
Stainless Steel Construction
E-Juice Capacity: 2ml or 3.5ml (With Bubble Tank)
Traditional Bottom Fill System
Designed for Mouth To Lung Vaping
Interchangeable Airflow Inserts

1mm Airflow
1.2mm Airflow
Dual 1mm Airflow

Gold Plated 510 Contact
5 Color Options
What's Included
Augvape Merlin Nano Tank
22mm Beauty Ring
PTCG Bubble Tank Section (3.5ml)
Bag of Accessories
Screwdriver
1.0 ohm Kanthal Coil
0.6 ohm Ni80 Coil
User Manual
Here's a Augvape Merlin Nano RTA Review
More Great Vape Deals...
---
MyVPro Free Shipping Sale!
For a limited time only, the Vandy Vape Bonza Kit Entension Tube is available for pre-order right here for only $14.39 using coupon code "Preorder10"! Free[...]