Wismec Reuleaux RX G Mod $32.99 | 100w Kit $49.99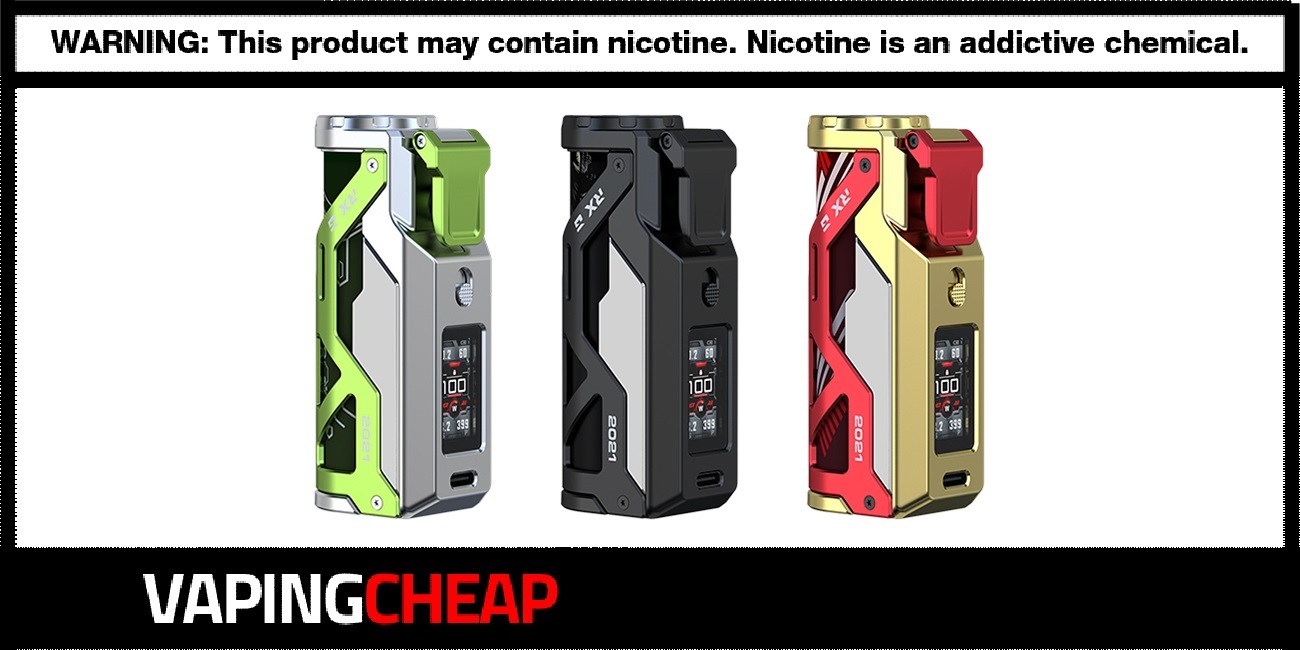 The Wismec Reuleaux RX G Mod and Vape Kit are in stock and on sale. Buy the box mod cheap for only $32.99 after the code "WRXGM". The full 100w kit is also available for just $49.99 when applying the coupon "RXGK". There are three color options you can pick from which are Mecha, Beast and Cyber Space.
Wismec is back with a new addition to the fan favorite Reuleaux Line. The RX G Mod is much more compact and pretty unique, especially comparing it to the past Reuleaux RX Gen 3 Mod. To power this device, you'll need a single 18650 battery, and with it, the RX G box mod can deliver up to 100w. One unique feature is the hidden adjustment bottoms, which you'll find at the bottom. On the front is a large firing button alongside a locking switch and colored display screen.
If you're opting for the full RX G kit, it comes with the Wismec Reuleaux RX G Tank. It has an e-liquid capacity of 4.7ml and filling it is quick and easy. Simply slide the top cap open.
This tank is compatible with the Wismec WX Coil Family and comes with two different coil heads with the starter kit. Lastly, it features an adjustable bottom airflow system.
The Wismec Reuleaux RX G is vastly different from its predecessors, but offers some unique and updated features to offer a great vape experience.
Wismec Reuleaux RX G 100w Starter Kit Features:
Wismec Reuleaux RX G Mod

Requires a single high drain 18650 battery
Maximum wattage output: 100w
Compact design
Large fire button
Hidden adjustment buttons
Clear display screen
Locking mechanism

Wismec Reuleaux RX G Tank

Stainless steel construction
Maximum e-juice capacity: 4.7ml
Sliding top fill design
Compatible with the Wismec WX Coil family
Adjustable bottom airflow
What's Included:
Wismec Reuleaux RX G Mod
Sub Ohm Tank
USB Type-C Cable
WX 0.2 ohm coil
Warning Cards
User Manual
WX 0.5 ohm coil
Spare Parts
Be sure to take a look at the Wismec Reuleaux RX G Kit review video