Voopoo Vinci X Limited Edition Kit $38.21 (USA)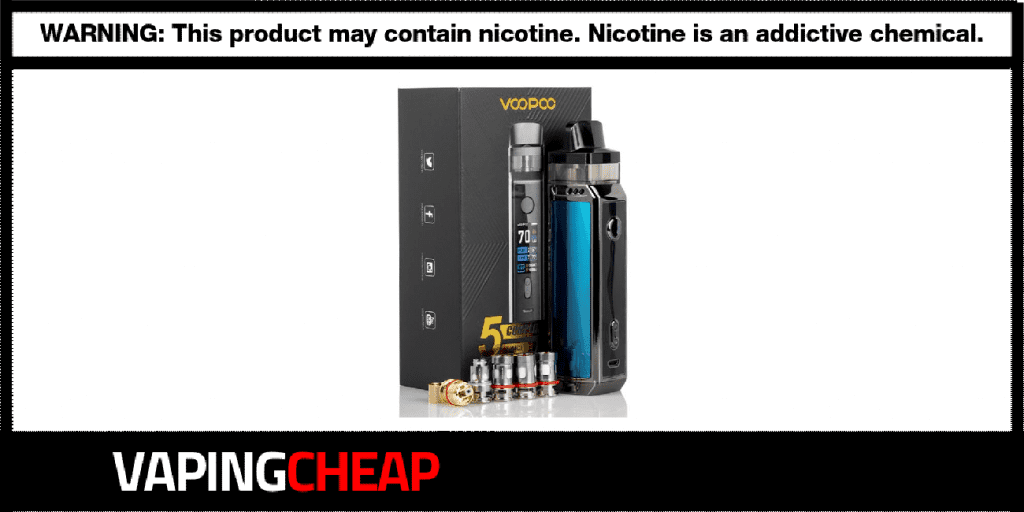 The Voopoo Vinci X Limited Edition Mod Pod Kit is finally back in stock and on sale. Buy yours from a USA based store for just $38.21 with code "CVD15". It's available at another USA based store at a discount for just $41.95 plus free shipping over $50. There are a ton of different color options you can choose from.
The newly released Voopoo Vinci X Limited Edition is essentially the same as the original Vinci X, but with one key difference. That major difference is what's included inside on the packaging. Included, you'll get 4 different compatible coil heads plus the new PnP RBA.
With this amount of coils and the rebuildable coil, you won't be needing to purchase any additional PnP replacement coils anytime soon.
To quickly cover the Vinci X Limited Edition, it utilizes an external high drain 18650 battery. Additionally, it has fully adjustable wattage, up to 70w. On the front, there's a large 0.96 inch TFT color display screen alongside all of the buttons. Its refillable pod cartridge does hold a maximum of 5.5ml of e-juice, and does have a visible juice level. Another great feature is the innovative dual airflow system.
All in all, this is an excellent sale for the Voopoo Vinci X Limited Edition Pod Mod Kit. If you're looking for a powerful pod vape that includes a ton of coils, then look no further! For the price point it's at, you simply can't go wrong.
Voopoo Vinci X LE Mod Pod Kit Features:
Limited Edition Kit
Requires Single High Drain 18650 Battery (Not Included)
Powered By

Gene.AI

Chipset
Max Wattage Output: 70w
Large 0.96 Inch TFT Color Display Screen
Dual Airflow System
Refillable Pod Cartridge

5.5ml E-Juice Capacity
Visible E-Juice Window

Compatible with PnP Coils
Various Safety Features
Many Color Options Available
What's Included
Voopoo Vinci X Limited Edition Kit
Vinci Replacement Pod Cartridge 5.5ml
0.3 ohm mesh coil (PnP-VM1)
PnP-VM4 0.6 ohm mesh coil
0.45 ohm mesh coil (PnP-VM3)
PnP-R2 1.0 ohm mesh coil
Vinci PnP RBA coil
Charging Cable
Chip & Warranty Card
User Manual
More Great Vape Deals...
---
G-Taste Aries RTA 30mm $19.79
The new G-Taste Aries RTA 30mm is now on sale from $19.79 using the code "vapingcheap" with free worldwide shipping over $30. Simply log[...]