Smok R-Kiss 2 Mod $28.89 | 200w Kit $37.99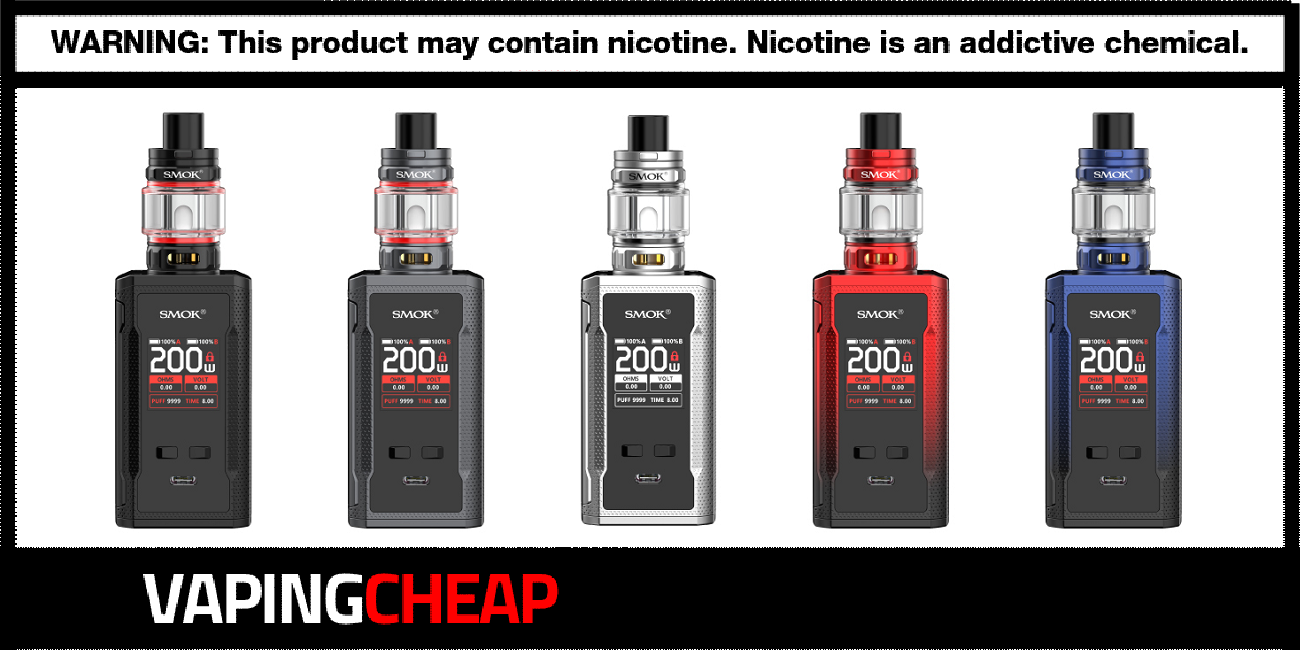 Here are cheap deals for the Smok R-Kiss 2 Mod and Full 200w Vape Kit. Buy the R-Kiss 2 box mod for only $28.89 when using the code "KISS2M". The full 200w starter kit is also available for just $37.99 after applying the coupon code "RKiss". There's a wide range of colors available including Black/Red, Rainbow, Silver and others.
The R-Kiss 2 Mod by Smok is an updated version of the original R-Kiss. This new version is powered by the new IQ-S chipset. Not only does it offer 200w of adjustable power, but bypass mode as well. To use the R-Kiss 2, you'll need two high drain 18650 batteries. On the side of this device, you'll find the signature firing bar, making it incredibly comfortable to use.
The Smok R-Kiss 2 Starter Kit includes the Smok TFV18 Mini Tank. This atomizer features a 28mm overall diameter with an e-juice capacity of 6.5ml. With that much e-juice you won't be filling it often, but when you do, it's a breeze. It uses the TFV8 Mini Coils and two different mesh coils are included in the kit. Lastly, you can adjust the airflow by simply turning the AFC at the bottom.
Vapers looking for a compact yet affordable dual battery kit that offers plenty of power will definitely want to check out the Smok R-Kiss 2 Mod and 200w Kit. It's certainly an improvement of the original, that's for certain.
Smok R-Kiss 200w Vape Kit Features:
Smok R-Kiss 2 Mod

Requires two high drain 18650 batteries
Maximum wattage output: 200w
Powered by the IQ-S chipset
Wattage and Bypass modes
Large TFT display screen
Side fire bar
Tons of safety features

Smok TFV18 Mini Tank

Overall diameter: 28mm
Maximum e-juice capacity: 6.5ml
Top fill design
Compatible with the TFV18 Mini Coils
Adjustable bottom airflow
What's Included:
Smok R-Kiss 2 Mod
TFV18 Mini Tank
0.33 ohm coil head
Extra Tank Section
0.15 ohm coil
USB Type-C Cable
User Manual