Dovpo Odin Mini DNA75C Box Mod $98.99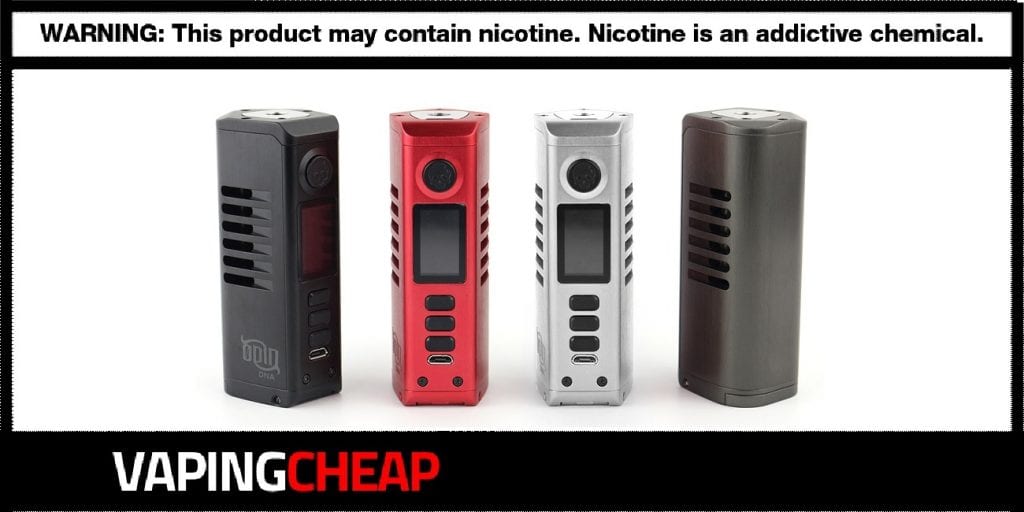 Here's a great sale for the popular Dovpo Odin Mini DNA75C Box Mod in collaboration with Vaperz Cloud and Vaping Bogan. Grab yours from a UK based store for only $98.99. No code is required for this discount. It's also available from a China based shipper for $110.99 after code "OdinMM". There are currently two color options left which include brushed red and brushed silver.
The Odin Mini DNA75C Mod is the newest addition to the Odin DNA line. However, when comparing it to the Dovpo Odin DNA250C Mod, it's much smaller, and utilizes the DNA75C board instead. Additionally, it requires a single high drain 21700 battery rather than dual batteries.
Since being powered by the Evolv DNA75C Chipset, it has maximum wattage output of 75w. What's great about this chip is that you can fully customize your Odin Mini mod using the escribe software, just like other DNA Box Mods. Although this device sports a much more compact form factor, it can still house atomizers that have a diameter up to 26mm.
There is a ton of different user modes as well including temperature control, curve mode, power mode and replay mode. Additionally, it utilizes a four button layout making it easy to toggle through the modes. The large TFT display screen shows all the vital information in a crisp and clear way too. Lastly, there's various safety features built in.
Whether you're a fan of the original's design, or in the market for a new single battery DNA device, you'll definitely want take a look at this new collaboration project. It's yet another awesome device, and collaboration between the three. I'm sure you vapers cannot wait for the Dovpo Odin Mini release date.
Dovpo Odin DNA75C 75w Mod Features:
Requires a single high drain 21700 battery (Not Included)
Collaboration between Dovpo x Vaping Bogan x Cloud Vaperz
Maximum wattage output: 75w
Powered by the Evolv DNA75C Chipset
Customizable using the Escribe Software
Multiple user modes
Temperature Control: Ni, Ti and SS wires
Four button design
Large display screen
Multiple safety features
Accommodates atomizers up to 26mm in diameter
What's Included:
Dovpo Odin Mini DNA75C Box Mod
USB Type-C cable
Battery Wraps
Social Media Card
Battery Safety Card
QC Certificate
User Manual
Check out the Dovpo Odin Mini Show & Tell