Vapetasia Pink Lemonade Twin Pack 2x60ml $14.50 (USA)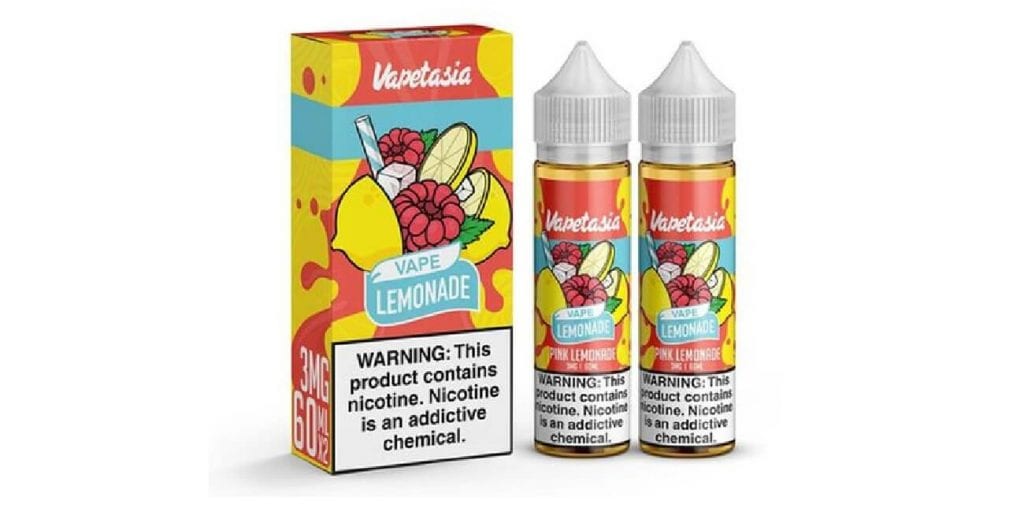 If you're a fan of lemonade vape flavors, then this is a deal you've got to check out. Get the new Vapetasia Pink Lemonade Twin Pack (2x60ml) for only $14.50! No code needed to get this discount, and free shipping is available on US orders over $75.
Vapetasia Pink Lemonade is available three different nicotine strength options including 0mg, 3mg and 6mg. This vape juice does have a VG/PG ratio of 70VG/30PG, which is the perfect blend for both clouds and flavor. Now, the new twin pack version does come with two 60ml bottles, giving you a total of 120ml of e-liquid.
We actually think this is a bit better as with some tanks, it's easier to fill with a smaller bottle like this 60ml version in comparison to a larger 100ml or 120ml bottle size. The flavor description of Pink Lemonade by Vapetasia is as expected, a fresh, tarty and slightly sweet lemonade flavor which will certainly leave you wanting more.
All in all, this is an excellent deal on the Vapetasia Twin Pack Pink Lemonade vape juice. Like mentioned earlier, if you enjoy lemonade e-juices, then you'll want to jump on this sale. We're not sure how long this e-juice deal is gonna last, so get it while you can.
Vapetasia Pink Lemonade Details:
Twin Pack

2x60ml Bottles
Chubby Gorilla Bottle
120ml Total Included

70VG/30PG Blend
Nicotine Strengths Available: 0mg, 3mg, 6mg
Crafted with High Quality Ingredients
Flavor Description: Fresh, Tarty & Sweet Pink Lemonade
More Great Vape Deals...
---
Horizon Magico Kit $24.96
For a limited time only, the new Horizon Magico Kit is now in stock and on sale from only $24.96! It's[...]
Fuggin Vapor $5 Fuggin Friday Sale!
Here's an awesome deal over at Fuggin Vapor! Save 10% off accessories using the code "CAP10"! During the Fuggin Vapor Accessories Sale,[...]