Tesla T40W Mod $19.43 | Kit $24.92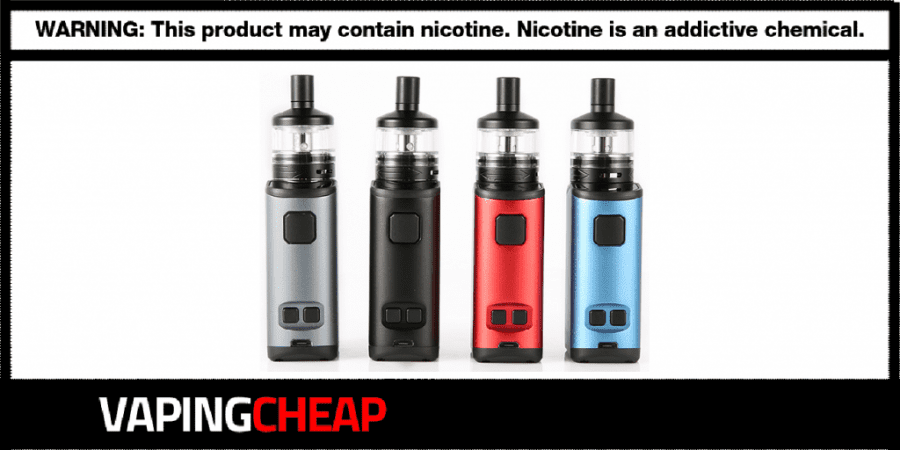 Here are cheap deals and discounts on both the Tesla T40w Mod and Kit. Grab the mod only for just $19.43 when using the code "T40W". The full vape kit is available for only $24.92 applying the same code. There's four color options you can choose from including Black, Red, Blue and Silver.
Tesla's T40W Kit does include both a device, and tank. The included T40w Mod is constructed of aluminum alloy, and goes through an oxidation process, allowing for a great feel in the hands. In addition, it has a built in 2,000mAh battery, which takes about 2 hours to fully charged once depleted. Also, it can deliver anywhere between 5w and 40w, and has a 0.49 inch OLED display screen located at the top. Now, its best feature is the size. It's incredibly compact.
When getting the full kit, the included vape tank perfectly matches the Tesla T40w battery mod. It's constructed of stainless steel and glass. Additionally, it can hold a maximum of 1.8ml of e-juice, and is easy to fill thanks to its cross shaped filling ports. Airflow is fully adjustable, and is located at the bottom. At the top, there's a 10mm drip tip. By the look of the overall design, and included coil heads, it's designed for mouth to lung vaping. Speaking of, there's a 1.2 ohm regular coil rated up to 16w, and a 0.6 ohm mesh coil head rated up to 26w. With that being said, it'll be a great pair for nicotine salt vape juices.
If you're looking for a super compact mod or full kit that's affordable, then you won't wanna miss this vape starter kit deal on the Tesla T40w. It's an awesome option for you vapers who enjoy low wattage vaping.
Tesla T40w Vape Kit Features:
Tesla T40w Box Mod

Built In 2,000mAh Battery
Fully Charged within 2 Hours
Wattage Output Range: 5w - 40w
Resistance Range: 0.5 ohm - 3.0 ohm
Aluminum Alloy Construction
Oxidation Process
0.49 Inch OLED Display Screen
Ultra Compact Size
Six Safety Features

Tesla T40w Tank Atomizer

Stainless Steel & Glass Construction
1.8ml E-Liquid Capacity
Easy to Fill
Adjustable Bottom Airflow Design
10mm Bore Drip Tip
0.6 ohm T-A3 Mesh Coil
1.2 ohm T-A4 Coil
What's Included
Tesla T40w Mod with 0.6 ohm Mesh Coil
Spare 1.2 ohm Coil
2 User Manuals
Charging Cable
T40w Mod Packaing