Smok Nord 50w Pod System $21.69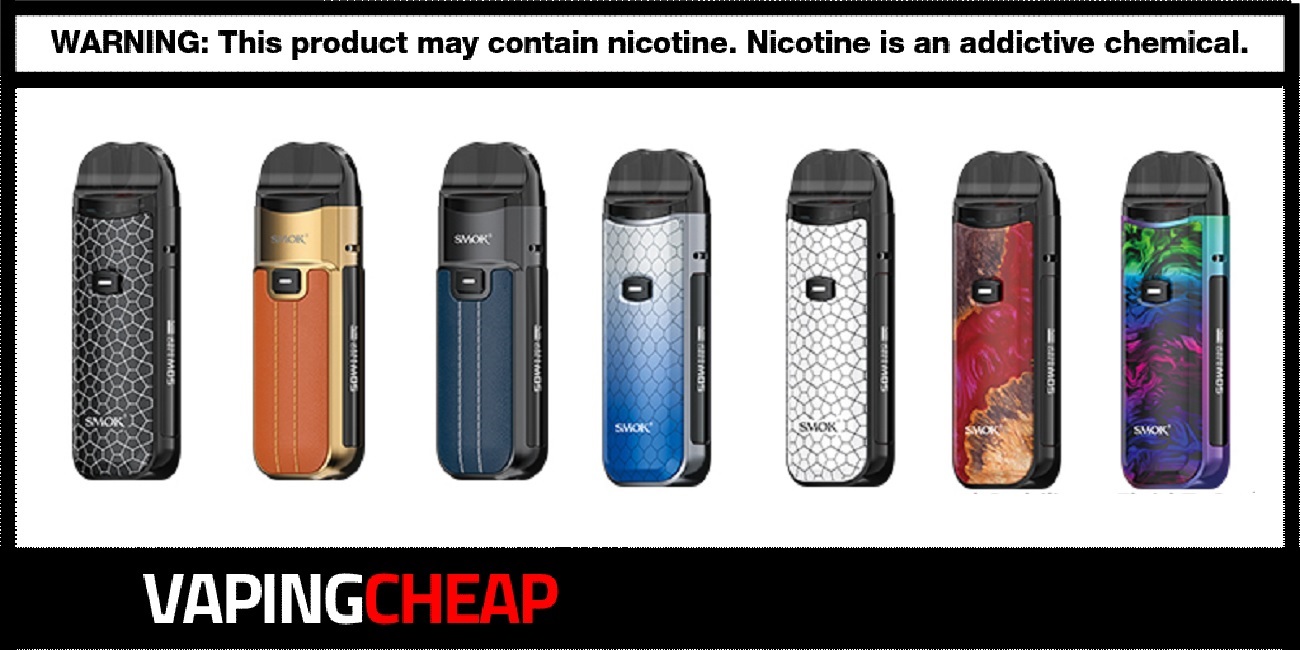 Here are cheap deals for the Smok Nord 50w Pod Kit. Buy one cheap, for only $21.69. No code is required for this discount. It's back in stock at a USA based shop for $24.74 using code "Vapor25". As expected with Smok products, there's a wide variety of color options available to choose from.
The Smok Nord 50w Kit adopts the same body style of the other Nord pod systems. However, there's a few noteworthy upgrades and changes, which makes it lighter and more durable in comparison to previous models.
Additionally, the Nord 50w pod mod features a large internal 1800mAh battery and can deliver up to 50w of power. Its design is most similar to the previous Nord 4 except for the adjustable airflow control being located on the back.
Smok's Nord 50w Pod System comes with two refillable pod cartridges in the box. The first is their new LP2 Pods and the other is the standard Nord Pod. That being said, it's compatible with both Nord coils and the LP2 coils, making it incredibly versatile.
Now, if you prefer their RPM coils, there is an optional RPM cartridge available. Lastly, the LP2 Pod has a maximum e-juice capacity of 4ml while the Nord pod has a maximum e-juice capacity of 4.5ml.
This is another excellent addition to the popular Nord series. This 50w variant offers some great upgrades and design changes that makes it not only different, but quite versatile too.
Smok Nord 50w Pod Mod Kit Features:
Internal 1800mAh battery
Maximum wattage output: 50w
Variable voltage mode
Single fire button
Adjustable airflow switch
Large OLED Display screen
Airflow hole on the side
Compatible with the LP2 Pods and Nord Pods

Maximum e-juice capacity: 4ml (LP2 Pod), 4.5ml (Nord Pod)
Side fill design
Compatible with the Nord coils and LP2 coils
What's Included:
Smok Nord 50w Vape Pod
LP2 Pod Cartridge
USB Type-C Cable
Nord Pod Cartridge
0.6 ohm coil head (Nord)
User Manual
0.23 ohm coil head (LP2)
Be sure to check out the Smok Nord 50w video review