Sense Super Mesh Tank $7.95 (USA)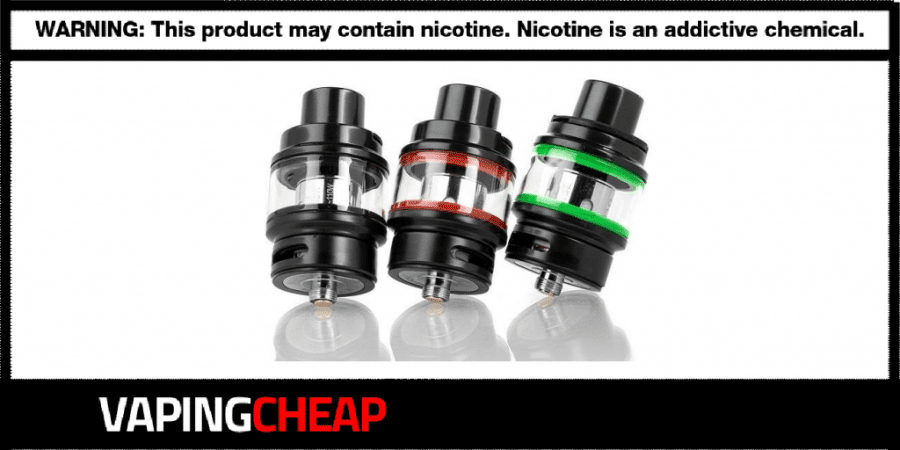 Here's an insane discount on the Sense Super Mesh Tank! Get one for just $7.95! No code needed for this sale price. Free shipping is included when spending $50 or more. There's three color options available for purchase.
The Sense Super Mesh Sub Ohm Tank an overall diameter of 25mm, matching those larger mods perfectly. A great feature to this tank is the e-liquid capacity. It can hold a massive 6ml of e-juice, and can be filled from the top. With this much capacity, you won't needing to refill often, but when you do, you'll get it done quick, that's for sure.
At the bottom, you'll find a fully adjustable airflow control design, allowing for both a fully open direct lung to a restrictive direct lung vape experience.
Now, what's great about the Sense Super Mesh Tank is that it does use mesh coil heads. As we've seen in pretty much all of the newer sub ohm tanks, these provide intense flavor, and huge amounts of clouds. The coil head that's included has a 0.23 ohm resistance, and a dual mesh coil design. Also, this tank atomizer is compatible with the Sense Screen Coils.
If you're looking for a new tank that's budget friendly, then look no further! At under $8, you just can't go wrong whether you want a backup or just getting into this style atomizers.
Sense Super Mesh Sub Ohm Tank Features:
Overall Diameter: 25mm
Maximum E-Juice Capacity: 6ml
Top Fill Design
Sense Screen Mesh Coils
Adjustable Bottom Airflow
Stainless Steel Construction
Wide Bore Drip Tip
3 Color Options
What's Included:
Sense Super Mesh Vape Tank
0.23 ohm Dual Mesh Coil
Check Out The Sense Super Mesh Tank Review
More Great Vape Deals...
---
Hellvape Drop Dead RDA $18.56
Rebuildable Dripping Atomizer For a limited time only, the new Hellvape Drop Dead RDA is now back in stock and on sale right[...]