Mechlyfe Paramour SBS Mod $42.77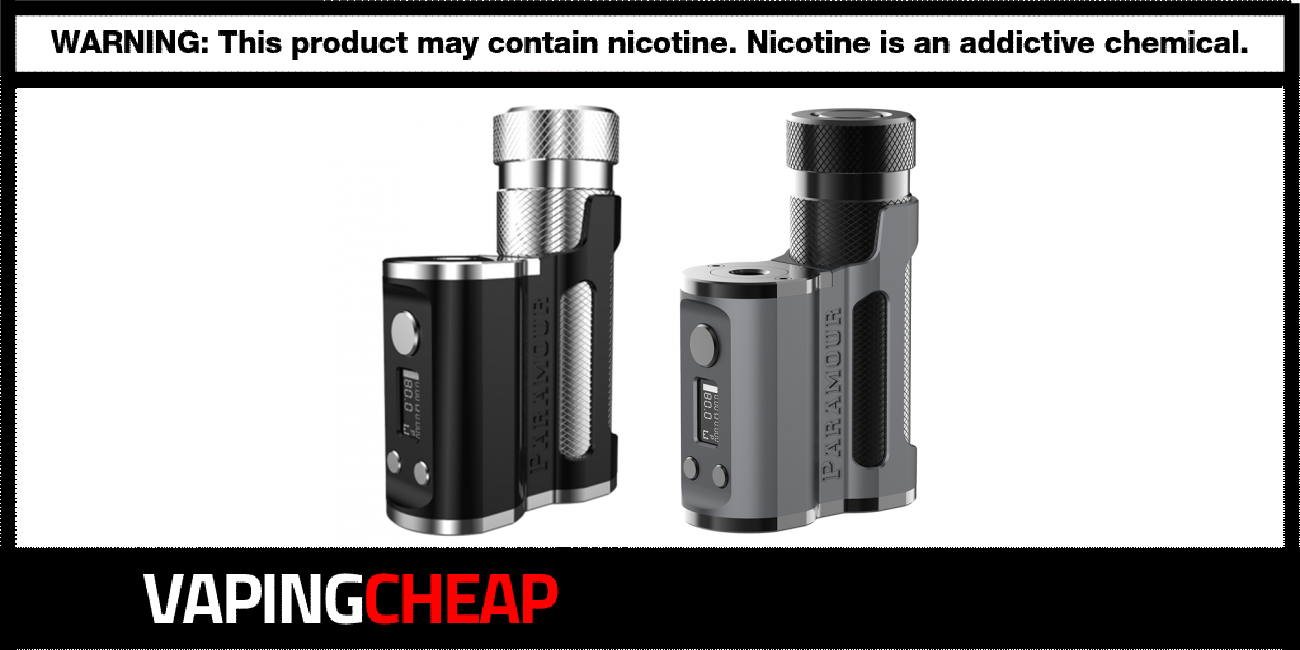 Here's where you'll find cheap deals, sales and discounts for the Mechlyfe Paramour SBS Mod. Buy this 80w side by side box mod starting from only $42.77. No code is required for this discount. There's six color options available including Black/Silver, Gold/Black, Black/Red and more.
The Paramour SBS Vape Mod is a collaboration between Mechlyfe, Fallout Vape and Mr.JustRight1. This is a very compact side by side mod that's powered by a single high drain 21700 battery. You can also use a 20700 or 18650 battery with the included adapter if you prefer. Additionally, it has a maximum adjustable wattage up to 80w or 8v.
Mechlyfe's Paramour SBS can fit atomizers with a diameter up to 25mm. It's overall side by side design makes it look great with taller tanks just like the Dovpo College DNA60.
Moving onto the different vaping modes, there are six to choose from. This includes wattage, temp control for Ni, Ti and SS wires, voltage and lastly, bypass mode. Lastly, this device features a spring-loaded 510 connection plate.
We have seen a few side by side mods this year but the Mechlyfe x Fallout Vape x Mr.JustRight1 Paramour SBS mod is quite different. With its knurled battery tube, the ability to accommodate a 21700 and the smaller size makes it stand out from the others.
Mechlyfe Paramour SBS 80w Box Mod Features:
Requires a single high drain 21700, 20700 or 18650 battery (Not Included)
Collaboration between Mechlyfe, Fallout Vape and Mr.JustRight1
Maximum wattage output: 80w
Compact side by side design
Houses atomizers with a diameter up to 25mm
User Modes: Wattage, Voltage, TC (Ni, Ti and SS wires) and Bypass
Large OLED display screen
Three button layout
Multiple safety features
Stainless Steel construction
Spring-loaded 510 connection
What's Included:
Mechlyfe Paramour SBS Mod
USB Type-C Cable
User Manual
Be sure to check out the Mechlyfe x Fallout Vape x MrJustRight1 Paramour SBS intro video