Koguovape Loki 60w Mod $67.99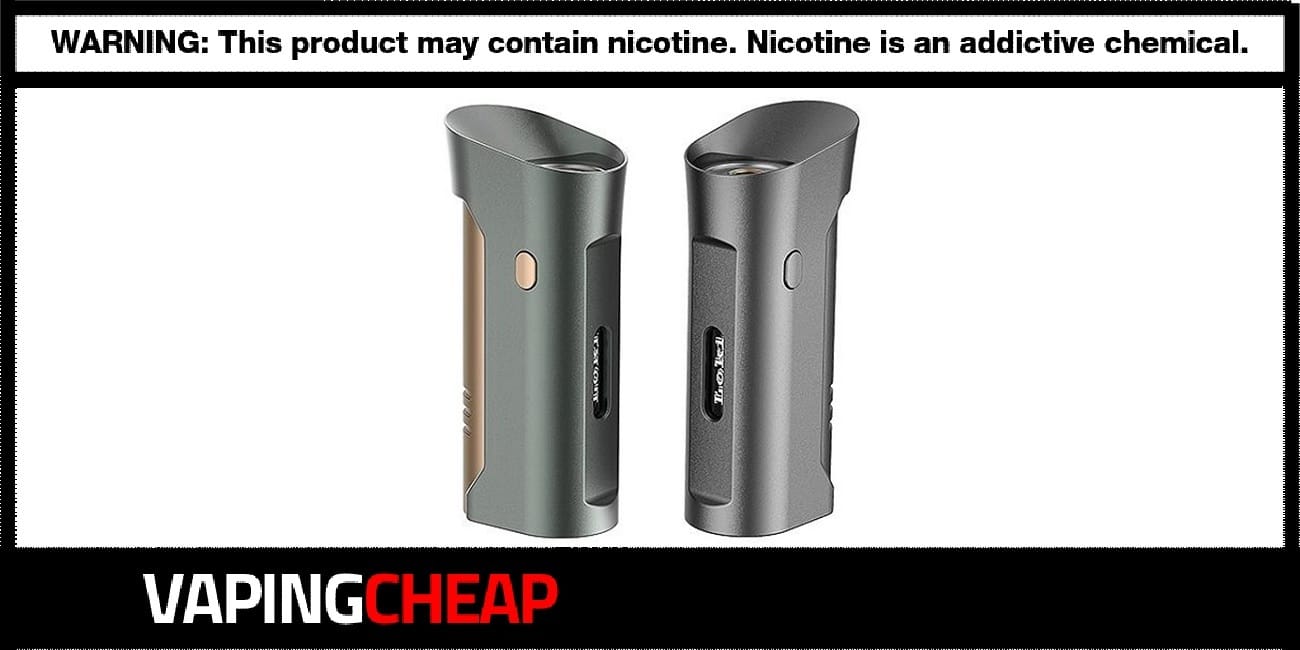 Here's where you'll be able to find the best prices and discounts for the Koguovape Loki 60w Mod. Get yours from only $67.99. No coupon code needed, simply log into your account to get this sale. There are three color options available which are Stainless Steel, Gunmetal and Black.
The Loki Box Mod made by Koguovape is powered by a single high drain 18650 battery and has a maximum wattage output of 60w. This makes it a great pair for low wattage or MTL atomizers such as the Bishop RTA and others. Additionally, it supports atomizers that have an overall diameter of 24mm.
Koguovape's Loki Vape Mod is equipped with temperature control mode as well as variable wattage mode. Now, the unique feature that makes this device unlike most mods is the dual fire buttons. You will find a fire button on both sides of the mod, which allows you to use it with either one of your hands with ease. How awesome is that! Lastly, there's plenty of safety features built in the mod to keep it protected.
This is yet another excellent device if you enjoy that higher-end look. It has that design, but without the expensive price tag. Koguovape definitely knocked it out of the park with the Loki 60w vape mod.
Koguovape Loki Box Mod Features:
Requires a single high drain 18650 battery (Not Included)
Maximum wattage output: 60w
Variable wattage and Temperature Control Modes
Small display screen
Dual fire button design
Compact and ergonomic body
Tons of safety features
Compatible with atomizers that have a diameter of 24mm
Available in 3 Colors: Black, Gunmetal and Stainless Steel
What's Included:
Koguovape Loki Mod
Beauty Ring
Instruction Manual