Geekvape Tengu RDA $13.49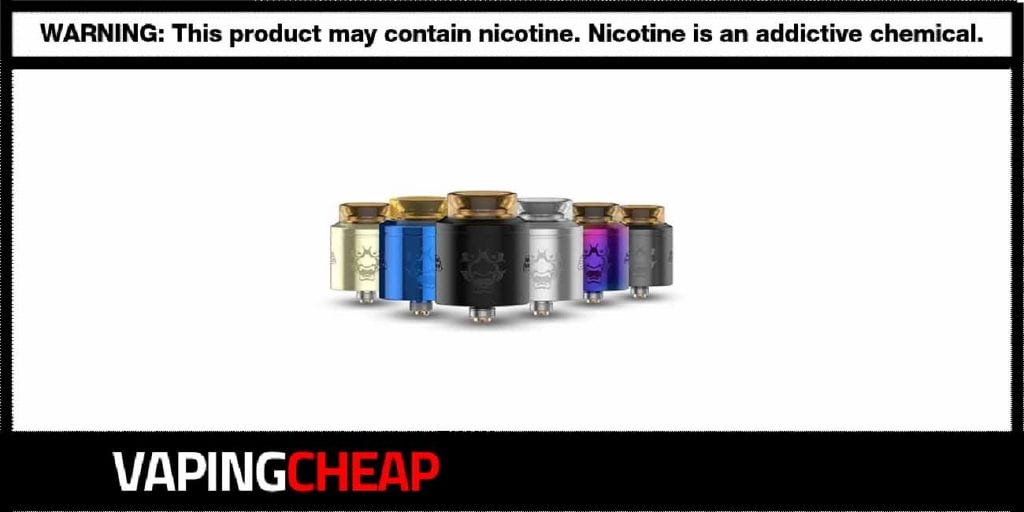 The Geekvape Tengu RDA is now in stock and on sale for $13.49 using code "vapingcheap10"! In addition, you must log into your account in order to get the full discount. There are currently 6 color options available which are Gummetal, Rainbow, Black, Silver, Blue and Gold.
The new Geekvape Tengu RDA sports an overall diameter of 24mm with a height of 28.3mm, so it is quite compact. Geekvape's Tengu also includes an 810 drip tip alongside a 510 drip tip adapter, so you'll be able to use most of your favorite custom drip tips.
Its best feature is certainly its innovative and easy to use building deck, so it's a perfect option for those looking to get into rebuilding. Advanced vapers will have no issues whatsoever installing coil builds.
Another great feature of the Tengu RDA is the side honeycomb designed airflow system. This type of airflow ensures a smooth draw while providing intense flavor production. It is fully adjustable as well, which is always a good thing! Also, the Tengu does include a standard and BF 510 pin, so if you enjoy squonking you'll definitely want to check this one out. The 6mm deep juice well allows for you to squonk quite a bit or drip e-liquid effortlessly through its wide bore drip tip.
All in all, this is an excellent atomizer deal. For just under $16 for a newly released RDA, it's cheap enough to try it out, or if you're looking to get into building, it's a great starting point without investing too much. You can get it using our exclusive 3avape coupon, but remember to log in to get the full discount. Also, don't forget free shipping over $30!
Geekvape Tengu RDA Features: