Ego T Vaporizer – Great Option For Experts & Beginners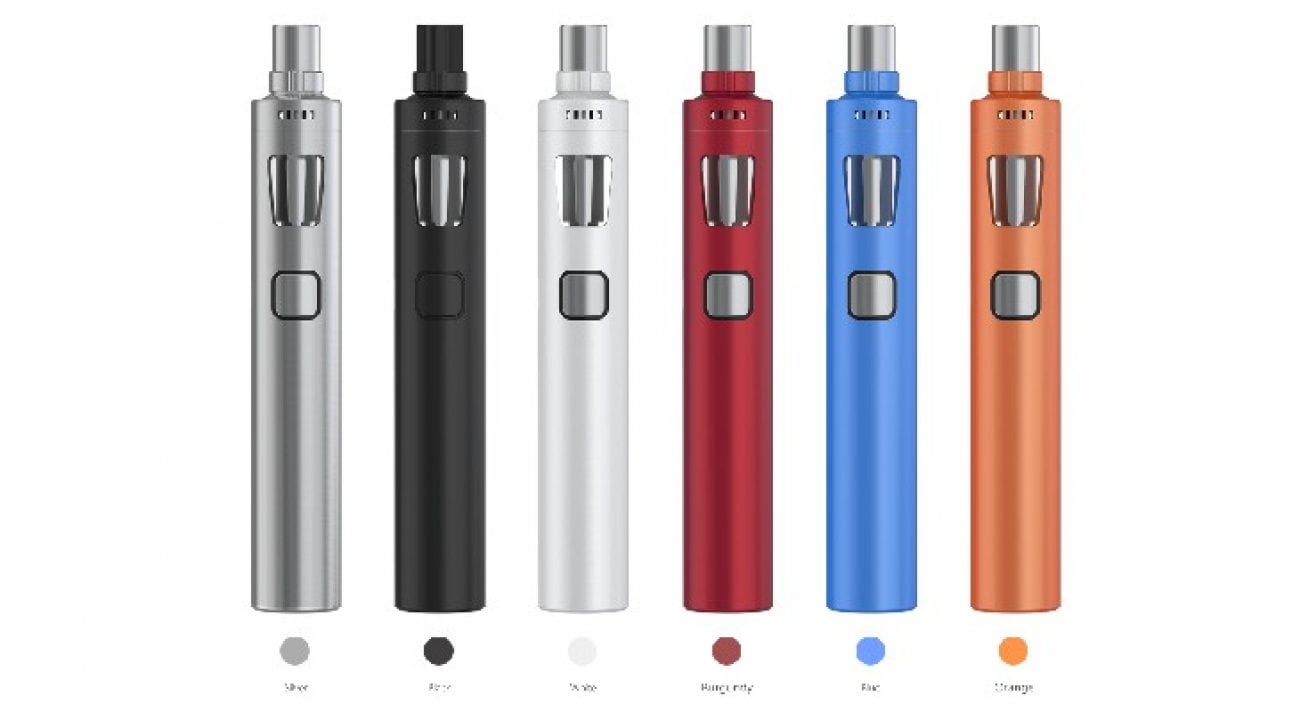 Vape giant Joyetech struck it big with their eGO line of vapes and accessories. The devices have been a hit among beginner vapers, serving as a prime entry point for those looking to get into the hobby. Over time, the success of the eGo Vapor Pens has prompted additional models as well such as the G Pen Elite and SMOK Pen 22.
Each has its strengths and weaknesses, and if you want an entry level device but don't know which to select, you're going to want to join us as we explore the Ego T Vape Pen options. Today's eGo electronic cigarette reviews should help you determine which of the bunch is right for you.
E
go T Vape Pen

Reviews

All the eGo Vapor Pens have the pen part in common. They're cylindrical, portable, and by and large easy to operate thanks to this design. You'll find, though, that in spite of the similar external appearances, there are several differences on the inside that gives each one a unique experience.

None are bad, but they are diverse, and you'll want to make sure you take that into consideration when making your choice.​
First up is the base eGO AIO. As the name implies, this is an all-in-one device with an interior tank and battery. It comes in 5 color options: Black & White, Red & White, Black & Grey, Black, and Silver.
The device disassembles to reveal four pieces: the mouthpiece, atomizer base, atomizer head, and the device body. It just takes and easy unscrewing motion, and you're in there. Size wise, this is compact and very stealthy. Joyetech certainly knows how to hype this model:
Operation of the device is a one button deal. After you power on with five clicks, you just have to load your e-liquid and fire away. You can use different types of coils, though it comes equipped with BF SS316s, and 0.6-ohm variety that I felt was a good choice. The vapor production was pretty good, and I didn't get a burnt taste or any harshness as I vaped.
As I mentioned, the tank is internal, not only adding an element of childproofing to the eGO AIO, but it also affords several other advantages. This style is highly resistant to leaks. It gives the device a unique appearance. The tank Joyetech included is substantial as well, coming in at 2ml.
This version comes with the 1500mAH battery. It's not the most powerful battery, and it's not going to give you the longest life, but it works for this device. The power is good enough for decent vapor production, and I felt as if I was getting more than enough time for the moderate sessions I was pulling.
This looks mighty similar to the regular AIO but has some critical differences if you dig deeper. First off, you're treated to solid color options, and a greater variety at that: Silver, Black, White, Red, Blue, Orange. Sounds good, but to be honest, the look is so close to the regular AIO that you can barely tell. What else does the Pro have going for it?
Improved capacities are the big selling point, in my opinion. You've got a 4ml tank as opposed to 2ml, and a 2300mAH battery instead of the 1500mAH battery. This gives you the ability to go longer and stronger with your vaping sessions.
Like the AIO standard, the Pro can fire sub-ohm. Out the box, you can go with either a 0.5-ohm coil for direct hits or a 0.6-ohm coil designed for MTL hits. You'll get good vapor either way and a nice top fill design that makes reloading the device easy. This is actually one of the best built in top-fills I've seen, and other Ego T Vape Pen reviews will say much of the same.
You can also adjust the airflow from the top of the device. It's a simple ring design that's very easy to use. Just turn it to increase or decrease the airflow until it's right where you want it to be. All in all, a great design. I was highly impressed.
Surely there can't be anything different about this design, right? The eGO AIO Pro C does have a good deal with the Pro. You'll find a similar body shape and the same color options. It fits in your pocket just as easily as the AIO Pro. It's also an all-in-one with a sizable 4ml internal tank. It can go sub ohm, and comes with the same 0.5 ohm and 0.6-ohm coils as the PRO.
You load it the same, by removing the top cap and dripping in liquid. The airflow system is the same: just rotate the control ring to increase or decrease your levels. You can even set the indicator light to your preferred color, just like the pro.
What's changed? It's all about the battery. The Pro-C has an interchangeable 18650 battery instead of the internal setup. You might not think this would make much difference, but, it does. The difference in battery life is noticeable. You'll be up for longer sessions with more power than before with the removeable 18650s. If and when the battery starts to lose its luster, you can just pop in a new one and keep on trucking.
If you have spare batteries and prefer to do a one-in-one-charge deal to vape continually, the Pro-C will give you the option to do that over the Pro. This is a good choice if you're trying to work your way up the vaping ladder just a bit.
A larger version of the popular Ego T Vape Pen design. You'll find all the standard fare for this line of pen vapes included. You've got the all-in-one design with an internal tank. You have the sub-ohm atomizer capabilities. You get the customizable LED light (particularly fun, changing the color). You also get six body colors to choose from: Silver, Black, Red, Blue, Orange, and White.
The AIO D22 XL, though, is a wider device, measuring 22mm in diameter. It feels more snug in hand, and if you're a fan of thicker pieces, this one should be on your short list. The internal battery is a powerful 2300mAH model, providing fair amounts of strength and longevity. The capacity of the tank isn't the largest in the eGo Vapor Pens line, but it is still substantial at 3.5ml.
Operating this device is just as simple as the other eGo Vapor Pens models. You can unscrew your top cap to drip your juice. You can control your airflow with the top ring. You can charge it easily through USB. The trusty single button system handles turning the D22 XL on and off, as well as firing.
Color fiends, rejoice! You know this roundup wouldn't be complete without an eGO-T Pen review. This is an interesting change of pace in the eGO line, and those color options (along with the slightly different shape) are the first thing you'll notice. There are eleven in all: Cherry, Red, Pink, Purple, Blue, White, Titanium, Black, Brass, Green, and Silver.
Looking at the stats, I wasn't too impressed at first. It's got a 650mAH battery, which I was assuming would be weak, along with a 1ml or 2ml capacity tanks (more on that in a bit). In fact, my first thought was that this was a step back in design and feature inclusion. I might have been mistaken in that assumption.
This isn't like the eGO AIO systems; wherein you'd have to drip your juice into the tanks at intervals. The eGO-T Pen has a completely different filling system, a "tank system" that uses proprietary cartridges to hold your liquids. After a little while with the system, I started to enjoy it, and hope to see this concept refined by future iterations of the device.
As far as how the device fires, I was pleasantly surprised. It was more flavorful and full thank I expected. Vapor production was decent, and I didn't experience much in the way of splash back or burnt hits. All-in-all, a good entry which I hope will continue to innovate as time goes on.
Conclusion​
How did you enjoy the Ego T Vape Pen review? Hopefully, this gave you some insight into Joyetech's expansive line of pen-style vapes, where they're currently churning out plenty of great offerings. I admit, I'm partial to the Pro C on account of the big tank and removable battery. Among the AIO models, I feel this was the strongest entry.
The eGO-T surprised me though, and while I wouldn't go so far as to say I'd make it my everyday, with some more work, I feel like it could become a permanent member of my usual rotation of devices.
For more devices that are compatible with all pre-filled cartridges? check out the homepage