Dovpo x Across Vape Hazard RTA $44.99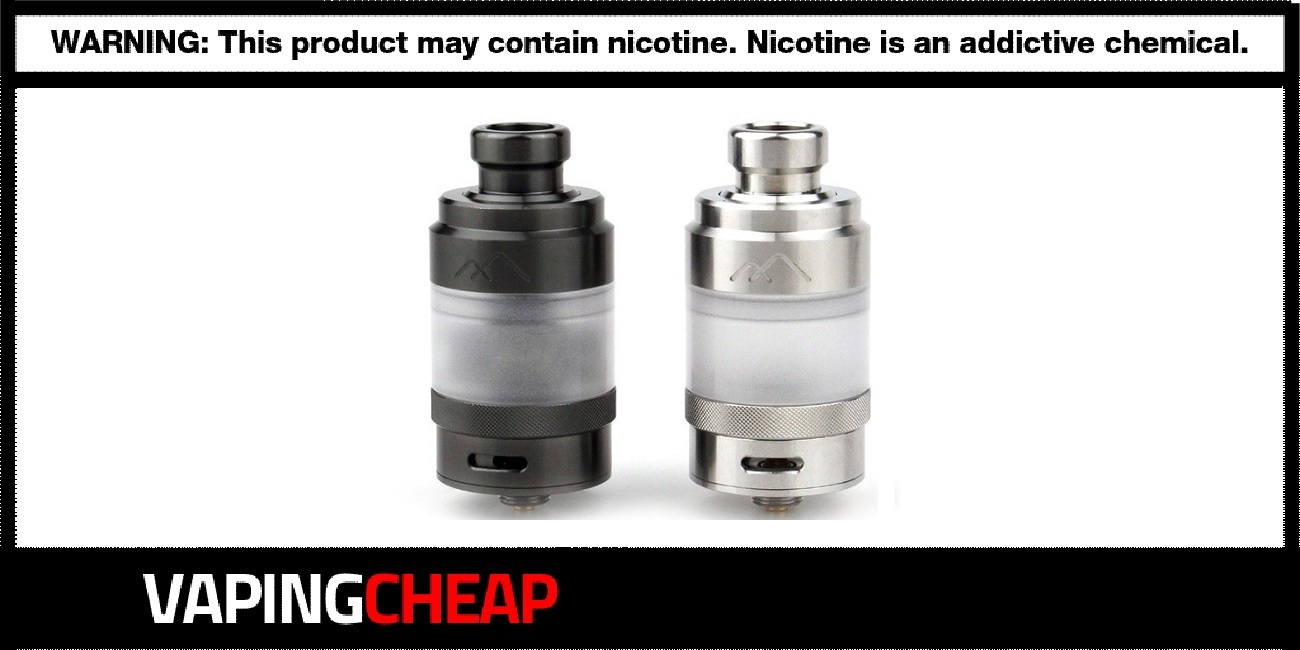 Here are the best deals, discounts, and sales for the Dovpo x Across Vape Hazard RTA. Buy one of these attys for only $44.99 when applying the coupon code "CNY10". Choose from two different colors which are stainless steel and gunmetal.
The Hazard RTA is another collaborative project between Dovpo and Across Vape. It's made from stainless steel and has an overall diameter of 24mm. Additionally, it has a maximum e-juice capacity of 4ml. When filling up this atty, it can be done by removing the top cap and red juice plug.
Dovpo's Hazard RTA is quite different from most rebuildable tanks because it uses an RBA bridge as a deck. The one included uses a single coil design. On top of that, this atomizer is compatible with a wide range of Boro bridges, so if you have other favorites, you can use them in this tank! Lastly, besides the adjustable bottom airflow, you can also change the airflow pins in the included RBA.
All in all, if you are looking for a new unique single coil RTA, then look no further than the Dovpo x Across Vape Hazard RTA. It has a ton of great features like the Boro Bridge Deck and customizable airflow.
Dovpo Hazard 24mm RTA Features:
Collaboration between Dovpo and Across Vape
Overall diameter: 24mm
Stainless steel construction
Maximum e-juice capacity: 4ml
Top fill design
Boro Bridge Single Coil Deck
Compatible with other RBA Bridges
Adjustable bottom airflow
Changeable airflow pins in the RBA
What's Included:
Dovpo Hazard RTA
Accessory Bag
User Manual
Pre-Built Coils
Top Fill Cap
Be sure to check out the Dovpo x Across Vape Hazard RTA review video